TMS Courses & Workshops
Be certified to deliver Transcranial Magnetic Stimulation through the neurocare academy. Register in the online course and then follow up with practical training.
Straight to: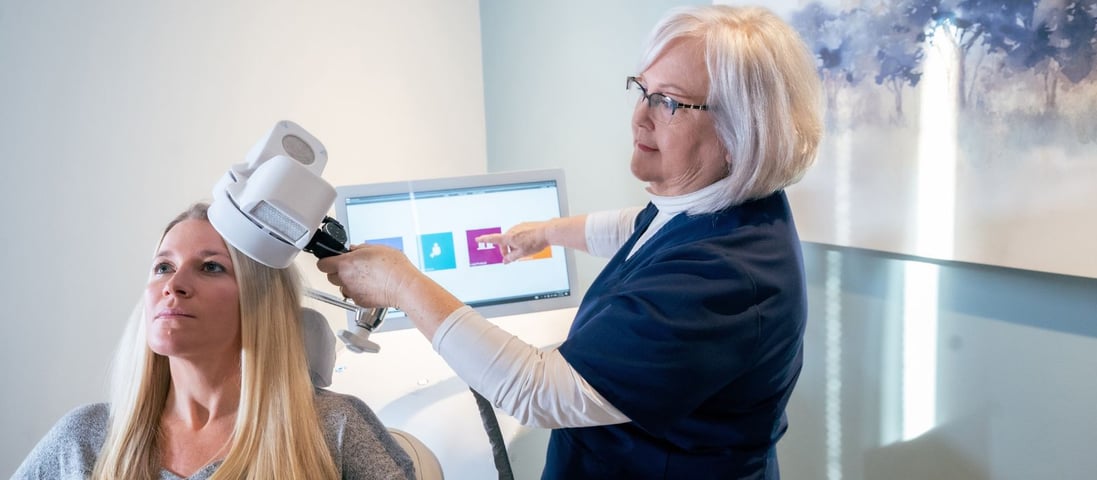 Transcranial Magnetic Stimulation (TMS) is now recognized in many countries as a sustainable and effective alternative to medications, for the treatment of major depression and other psychiatric disorders.
Using special magnetic coil technology, TMS is suited to hospitals and private practice settings and can be effectively delivered by psychiatry, psychology or nursing staff.
Founded by Dr. Martijn Arns and his team in 2006, our academy has trained thousands of professionals worldwide in the application of TMS, following neurocare's best-practice guidelines combining TMS with psychotherapy and other personalisation techniques. This personalised clinical approach is proven to have a higher response rate (66%) in treating depression and is delivered in integrative healthcare settings throughout the world.
Our presenters and trainers include leading experts in neuroscience and medicine alongside experienced TMS practitioners available to share clinical know-how.
neurocare academy offers a TMS course accessible to practitioners worldwide through the online LMS e-learning platform. This can then be followed by a practical 'hands-on' TMS workshop scheduled throughout the year in our training centres worldwide. Custom supervision packages also available.
See the calendar below to find a practical TMS workshop near you as well as other in-person and online events in neurostimulation techniques.
Professionals can now access the online course 'rTMS in Depression, OCD & New Developments' covering the theory and technical requirements of TMS and guidelines for clinical practice. This is an ideal theoretical foundation for professionals considering TMS for their practice or research.
Get access to lessons, demonstration videos and reading materials. This course is recognized by institutions worldwide.
Watch the introductory lesson
Hands-on practical TMS workshops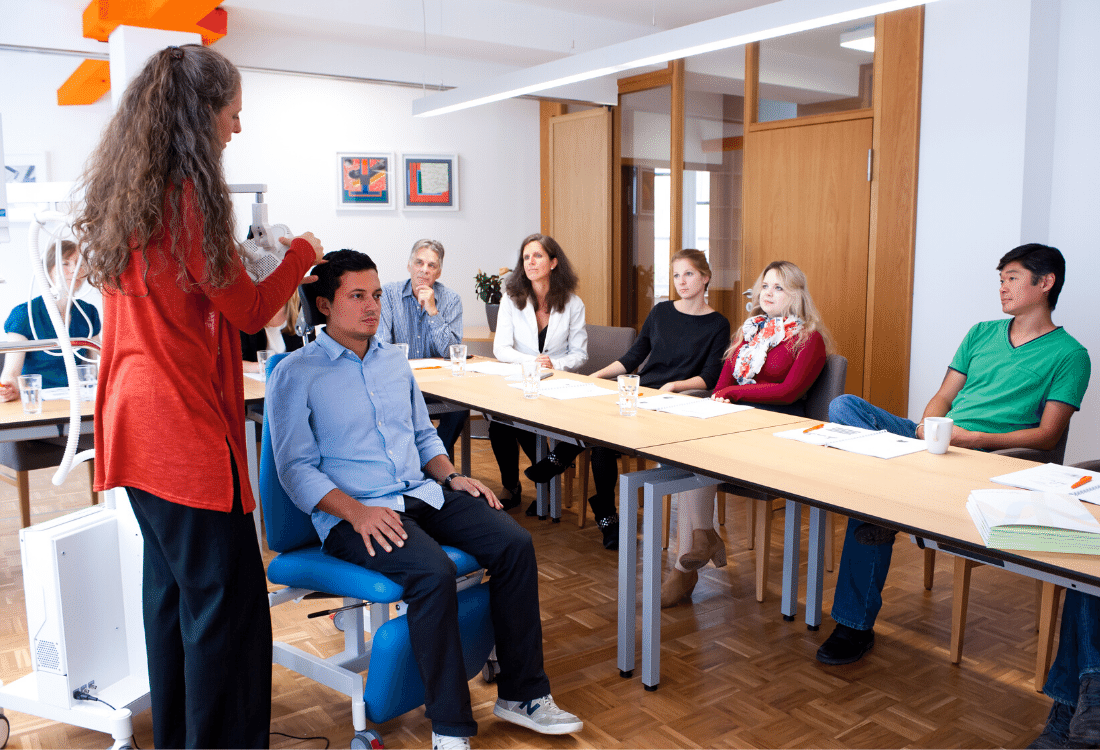 Attend a practical TMS workshop with neurocare academy to gain experience with leading TMS systems and personalisation techniques. Workshops are scheduled throughout the year in our training centres across Europe, Asia Pacific and North America. Through our global network the neurocare academy can arrange an experienced trainer to come to you. Custom group training packages are available by request.
"Very interesting and informative course, where you learn the theoretical and practical skills to get started with rTMS."
Eva Dijkstra, Msc
-
PhD candidate
,
Netherlands
"Very instructive, practical, well adapted to the knowledge level of course participants. Goals achieved: general information on TMS, application in treatments of depression, OCD, neurodegenerative processes, being able to indicate and carry out treatments yourself. The training fully met my expectations and needs as a beginner"
Lilian
-
Psychiatrist
,
Netherlands
"Very informative and engaging! I can now provide my patients with new treatment, rTMS." "
Jeanette
-
Nurse Specialist
,
Netherlands
Do you need ongoing TMS supervision?
We connect you with experienced TMS supervisors and trainers, worldwide to help you and your team follow best-practice.
Custom training packages can cover:
Other off-label applications of TMS (i.e. OCD, Pain, Schizophrenia)
Advice on research design and equipment needs
Ongoing remote consultation
Advice on escalation protocols
General practice requirements e.g. administration
Our expert presenters & trainers
Learn from experienced TMS trainers
Dr. Trevor Brown (PhD, QEEG-D)
Neuroscientist & Global Academy Manager
Based in Australia.
Drs. Marleen Stam
Psychologist & Global trainer
Based in The Netherlands.
Joris van Neijenhof
Psychologist & TMS expert
Based in The Netherlands.
We are here to help you find the right technology and training for your practice or research