TMS Systems
neurocare is a leading TMS manufacturer with the goal to empower practitioners and researchers with best-in-class systems for Transcranial Magnetic Stimulation.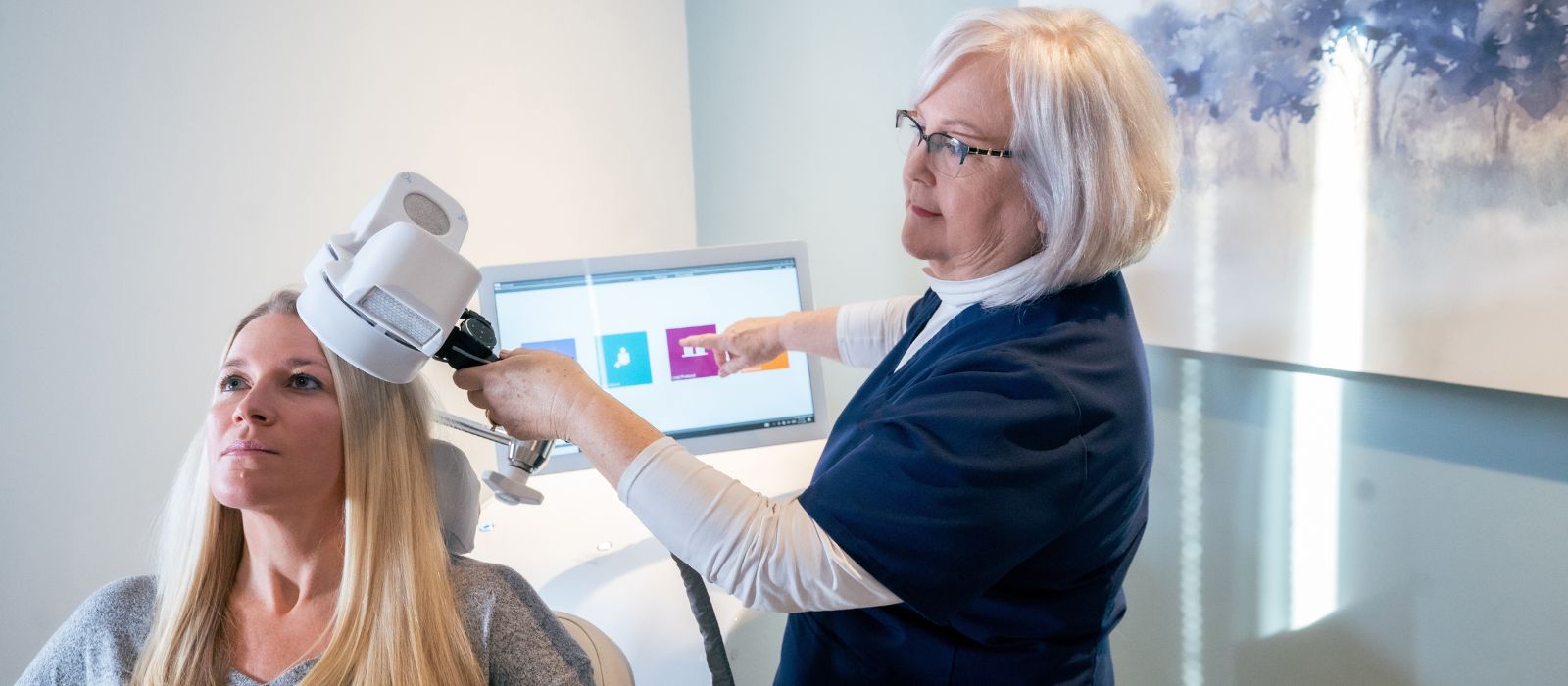 Science shows that the cause of depression is linked to the frontal cortex (the frontal lobe or dorsolateral prefrontal cortex (DLPFC), where there is a disruption in communication between the DLPFC and the deeper anterior cingulate (AC). TMS, also referred to as Repetitive Transcranial Magnetic Stimulation (rTMS) focuses specifically on this small area (DLPFC). The communication between these two structures can be improved with repeated stimulation of this area, thereby decreasing depressive symptoms for up to 6-12 months. A noticeable effect is usually achieved within 10 to 12 sessions.
Advanced neuroimaging tools help to better target and personalise TMS treatment in clinical practice and for scientific analysis of treatment effects.
TMS systems for clinical practice
Apollo TMS system
Made in Germany by leading TMS manufacturer Mag & More, the Apollo TMS system provides for daily clinical practice.
PowerMAG TMS System
PowerMAG Touch is a simple-to-use ambulant treatment system. The system can be used for a wide range of applications and is capable to run multiple sessions per day over a long ...
'Greiner' Treatment Chair
Portable treatment chair is mounted on 4 wheels, has a short backrest and an extendable as well as removable neck roll.
'Soleni - Supra Protect' Treatment Lounger
Create an inviting therapy environment with this chair for TMS treatment, available in over 30 colors.
rTMS Cortex Chair
Specially designed and customised by Brainclinics in The Netherlands, for daily clinical use of TMS.
We are here to help you find the right technology and training for your practice or research
TMS: application (booklet)
TMS: effectiveness in studies (booklet)