EEG & QEEG Systems
neurocare is a leading provider of EEG & QEEG systems trusted by clinicians and researchers worldwide.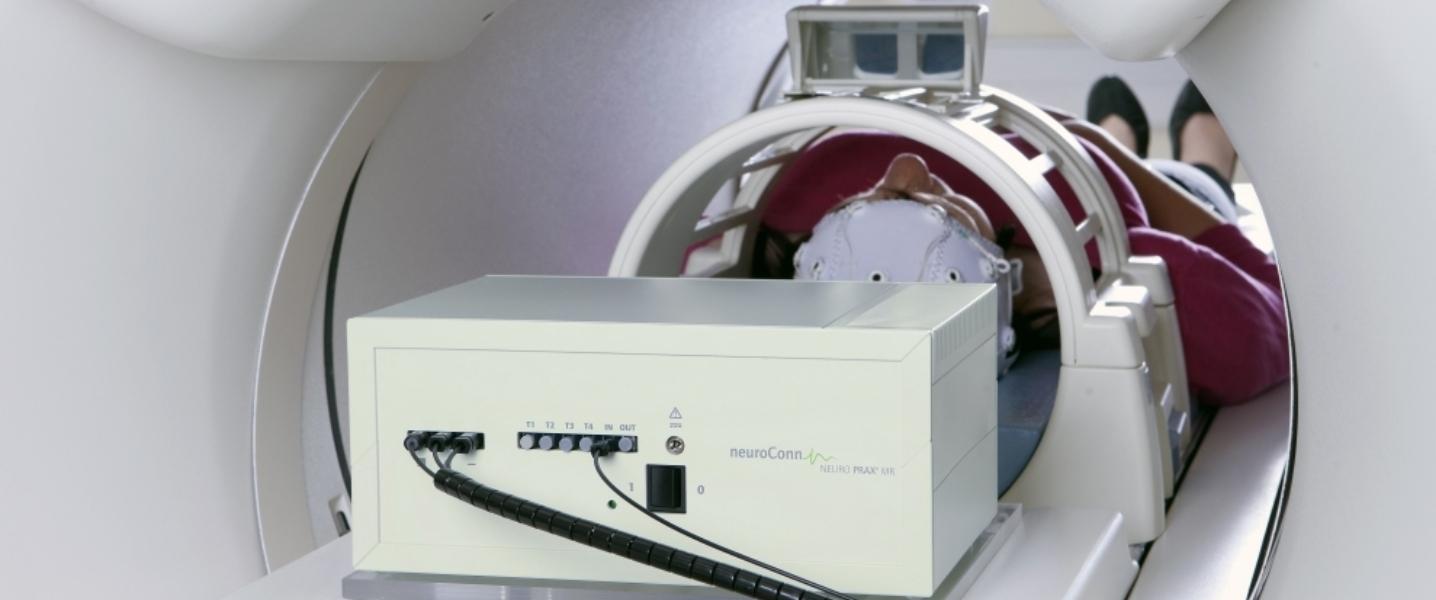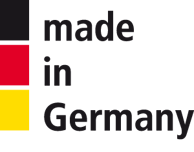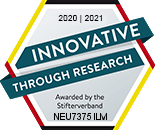 The neuroConn NEURO PRAX® EEG systems are reliable, robust and easy-to-use full-band DC-EEG devices. As certified Biofeedback devices, the NEURO PRAX® series demonstrates the high flexibility, user-friendliness and quality of neuroConn technology.
NEURO PRAX® can be used as a clinical Neurofeedback and Biofeedback systems as well as for multi-channel quantitative EEG.
With a wide range of customization available, the NEURO PRAX® systems can be integrated with non-invasive brain stimulation (NIBS) as well as fMRI technology.
QEEG for clinical practice
neuroLAB QEEG
Quantitative EEG lab in partnership with Brain Resource Company topographic reporting and psychometric assessments. For best-practice Neurofeedback or Neurostimulation protocol selection and ...
NEURO PRAX® EEG
A custom-built 32/64-channel EEG and Neurofeedback system for quantitative EEG (QEEG) brain mapping analysis with optional Neurofeedback and Biofeedback extensions.
NEURO PRAX® MR
A full-band DC-EEG system with custom-built 8/ 32 / 64 channels and fMRI compatibility. Reecords noise-free EEG in the fMRI scanner. Primarily intended for use in neuroscientific ...
NEURO PRAX® TMS / tES
Records noise-free EEG during transcranial magnetic stimulation (EEG-TMS) or transcranial electrical stimulation with direct current (EEG-tDCS) or - worldwide unique - alternating current ...
Why choose NEURO PRAX® systems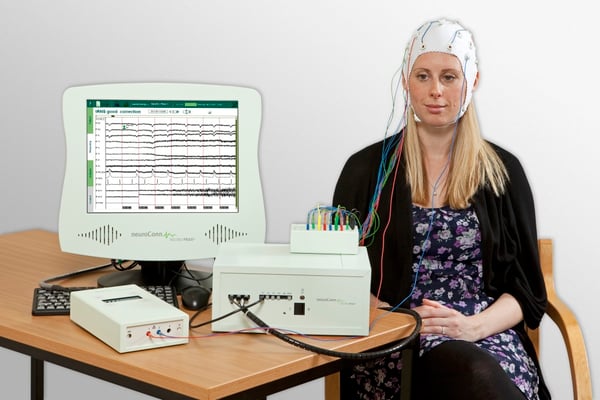 The systems are available with 32, 64 or 128 (8 - NEURO PRAX®MR only) channels.
Each channel is independent and can also be selected as a feedback channel.
There is many software and hardware modules, e. g. online correction of artifacts caused by muscle and eye movements, topographical analyses, spectral and amplitude mapping, online averaging, bio- and neurofeedback.
The amplifiers detect brain activity such as EEG , EMG and evoked potentials ranging from very slow (up to 0.3 Hz) to very fast (up to 1200 Hz) frequencies.
Like the THERA PRAX® the NEURO PRAX® EEG is a bio- and neurofeedback system with the same intended use: Both can be used for neurofeedback in children with ADHD.
NEURO PRAX® - compatible systems
We are here to help you find the right technology and training for your practice or research