Neurofeedback Courses & Workshops
We help therapists all over the world gain access to quality training and supervision in Neurofeedback, following the didactic blueprint of BCIA.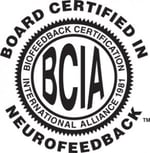 Founded by Dr Martijn Arns and his team in 2006, our academy has trained thousands of professionals worldwide in the application of Neurofeedback, following neurocare's best-practice guidelines of QEEG-informed Neurofeedback.
Our presenters and trainers include leading experts in neuroscience and medicine alongside experienced Neurofeedback practitioners available to share clinical know-how.
neurocare academy offers a Neurofeedback course accessible to practitioners worldwide through the online LMS e-learning platform. This can then be followed by a practical 'hands-on' Neurofeedback workshop scheduled throughout the year in our training centres worldwide. Custom supervision packages are also available.
See the calendar below to find a practical Neurofeedback workshop near you as well as other in-person and online events in neuromodulation techniques.
Online Courses in Neurofeedback
Neurofeedback in ADHD & Insomnia (BCIA accredited)
This is a self-paced course intended for practitioners, therapists or researchers interested in applying evidence-based applications of Neurofeedback following the BCIA didactic. Presenters will discuss the latest research and evidence for Neurofeedback as a therapy tool for ADHD and sleep problems, focusing on the importance of QEEG in personalising therapy programs and discussing relevant theory.
An Introduction to SCP-Neurofeedback
This is a self-paced course intended for practitioners, therapists or researchers interested in the specific Neurofeedback protocol of training Slow Cortical Potentials (SCPs). Lessons covering the technological requirements for accurate filtering and measuring of SCPs, refer to the THERA PRAX® system.
Hands-on practical Neurofeedback workshops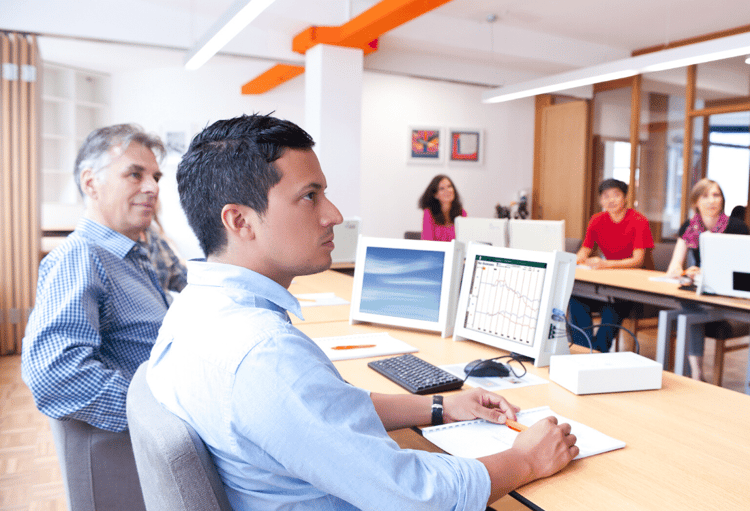 Attend a practical Neurofeedback workshop with neurocare academy to gain experience with leading Neurofeedback systems and personalisation techniques. Workshops are scheduled throughout the year in our training centres across Europe, Asia Pacific and North America. Through our global network the neurocare academy can arrange an experienced trainer to come to you. Custom group training packages are available by request.
"I got a lot of info for the future. I found the many additional info and studies great. Everything was explained very well and brought across personally. Very nice training, I am very satisfied."
Psychologist
-
Neurofeedback Workshop
,
Germany
"I felt the content and presentation of the content was very good. I received many practical tips and especially in-depth knowledge about the background of the application. It helped me a lot to reflect on my neurofeedback application and change according to it."
Psychologist
-
Neurofeedback Workshop
,
Germany
"Successful composition of theoretical knowledge and practical exercise. Very nice atmosphere. The instructor knew his stuff extremely well and took a very participant-oriented approach."
Psychologist
-
Neurofeedback Practical Workshop
,
Germany
Do you need ongoing Neurofeedback supervision?
We connect you with experienced TMS supervisors and trainers, worldwide to help you and your team follow best-practice.
Custom training packages can cover:
Supervision for BCIA accreditation
Advice on Frequency-Band Neurofeedback systems
Slow Cortical Potentials Neurofeedback
Advice on research design and equipment needs
Ongoing remote consultation
Advice on escalation protocols
General practice requirements e.g. administration
QEEG interpretation and protocol setting
Our expert presenters & trainers
Learn from experienced trainers
Dr Trevor Brown (PhD, QEEG-D)
Neuroscientist & Global Academy Manager
Based in Australia.
Drs. Marleen Stam
Psychologist & Global trainer
Based in The Netherlands.
Joris van Neijenhof
Psychologist & TMS expert
Based in The Netherlands.