Our Story
Learn more about our founder and history to deliver best practice mental healthcare and performance solutions through our global network
Empowering best practice since 2015
"We listened to the need of clinicians and patients telling us clinical practice needs to become more psychosomatic and empower them to use innovation such as rTMS or integrate sleep. In OECD countries only about 25% of patients have access to therapy. Our DTP addresses both issues - better clinician outcomes and better access for patients."
Tom Mechtersheimer - Founder & CEO, neurocare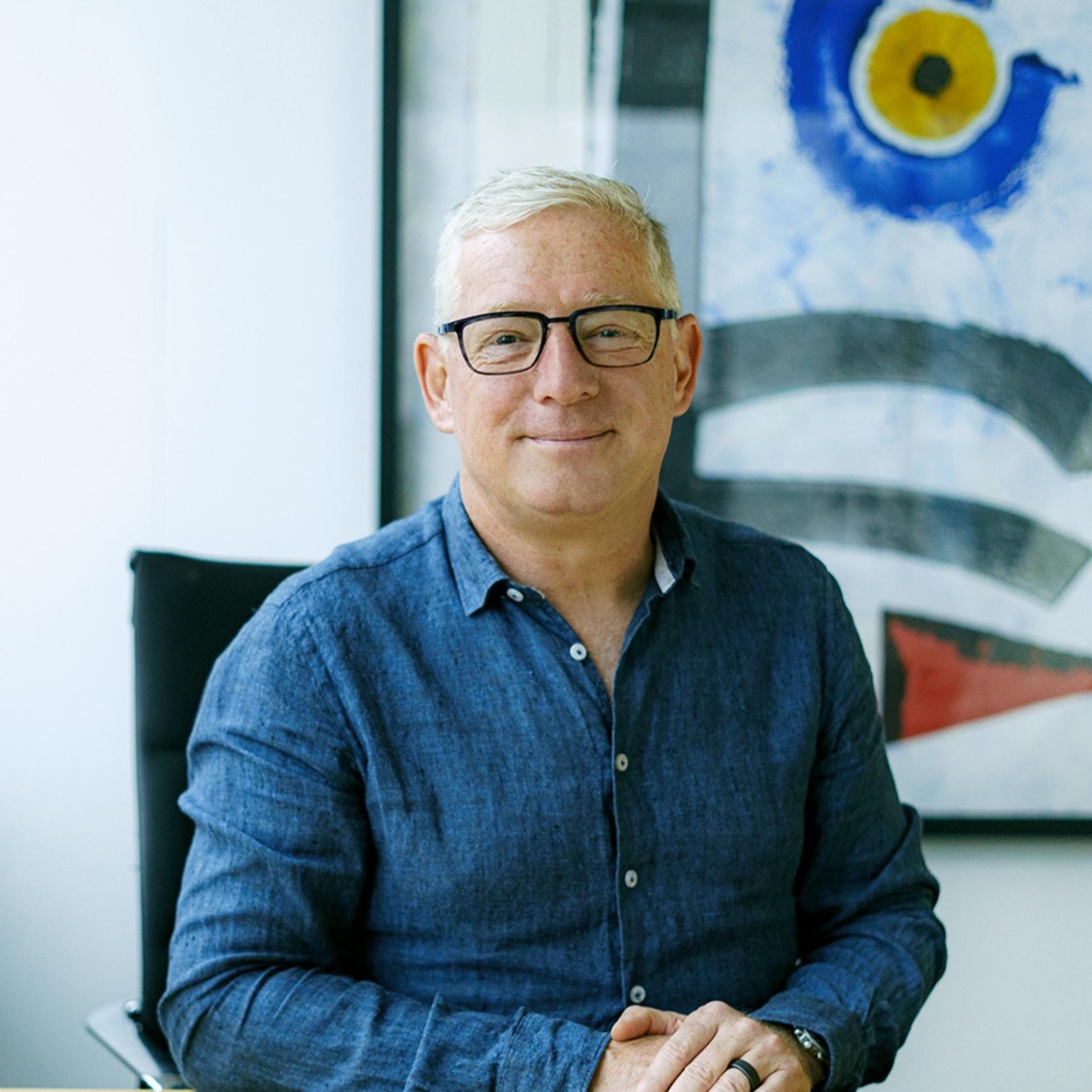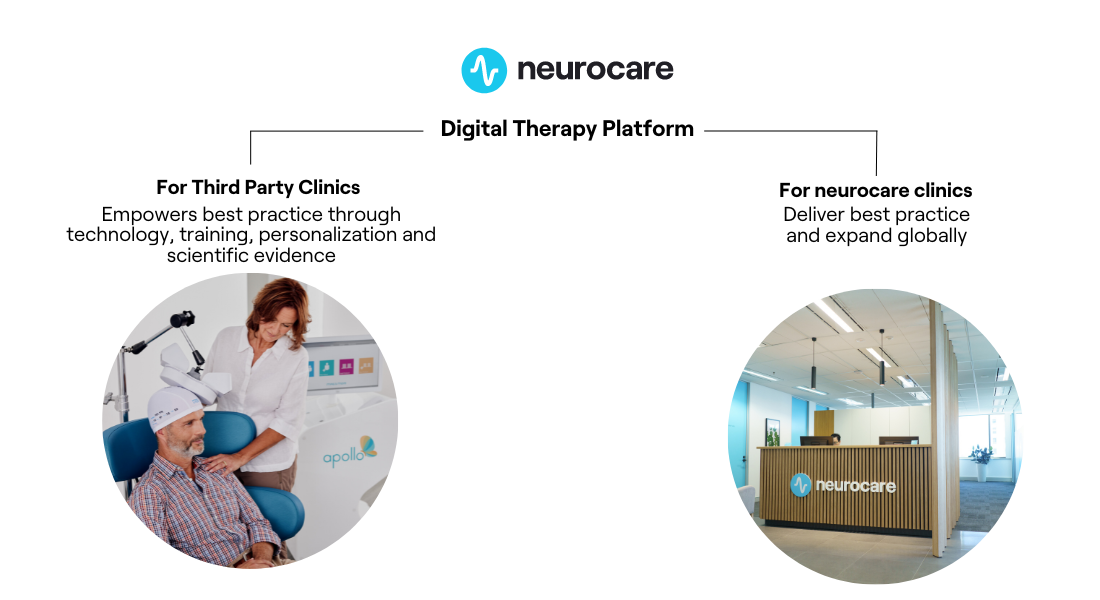 neurocare's proprietary Digital Therapy Platform empowers clinicians to deliver best practice by integrating technology, training, software and services. This gives clinicians the tools to address the underlying cause of mental illness, harnessing the brain's natural ability to rewire for lasting change.
We are able to test and develop this in our own clinics with growth and expansion planned across all regions and in new locations. We embrace and integrate all innovative and proven services from neuroscience and mental health, and look to future treatments, such as psychedelics, so we can embed in our platform with the best effects.
Best outcomes for patients

The cornerstone of neurocare treatments is to offer fully personalised and best practice services, factoring in brain activity, sleep, biomarkers and other lifestyle factors and metrics to deliver a completely tailored and individualised program. We are pioneers in now long-established neuromodulation methods such as TMS (Transcranial Magnetic Stimulation) and Neurofeedback and offer these in our clinics as well as training to other professionals via our DTP.
We embrace and integrate all innovative and proven services from neuroscience and mental health. We are active in science, technology manufacturing and further development of SOPs in our leading clinics worldwide. We are already active in the space of psychedelics and look to future integrations within our DTP to empower more and more clinicians to deliver these innovative services, more effectively, sustainably and with the best commercial outcomes.
Klaus Schellhorn forms spin-off from the Department of Biomedical Engineering of the Technical University of Ilmenau in Germany, this later becomes our Technology brand, neuroConn.
Brainclinics Psychology practice is founded in Nijmegen, The Netherlands by Dr Martijn Arns which later forms the basis of our clinics and academy division.
Kerstin Wendicke & Hannes Zantow found MAG&More in Munich, Germany, as a spin-off from the TU Munich and develop strong and reliable stimulators as well as new stimulation coils.
First QEEG informed Neurofeedback delivered to patients with ADHD in The Netherlands.
Brainclinics Education offers professional training in Neurofeedback.
Brainclinics is the first in Europe to treat depression with TMS in an outpatient setting.
Klaus Schellhorn and team launch product brand neuroConn.

Brainclinics Education offers training in rTMS to other professionals.

neurocare was founded in 2015 by Tom Mechtersheimer, bringing together leading neuroscience, technology manufacturers, processes and education for mental health clinics. Since this time we have expanded our operations in Australia, the United States and in Europe.

A Headquarters is established in Munich, Germany.
neurocare opens new clinics in The Netherlands and expands to Australia, with the first clinic and regional head office in Sydney.
We also offer our first professional training workshops in the Asia Pacific.
neurocare opens first clinics in the United States with a center in Medford, Long Island.
neurocare expands in Australia acquiring clinics in Frenchs Forest (NSW) and Balwyn (Victoria). Our DC-STIMULATOR tDCS technologies get approval by the Therapeutic Goods Administration (TGA) in Australia.
Insurance providers in the Netherlands start reimbursing for rTMS treatment for depression. neurocare expands clinics in The Netherlands, opening in Groningen and Hengelo.
neurocare enters the market in Italy.
In response to the COVID-19 pandemic neurocare expands its services into digital and remote health solutions and the neurocare academy launches its LMS, the first online learning platform for professionals in neuromodulation.
neurocare also acquires leading TMS device manufacturer MAG & More.
In Australia, our East Melbourne clinic relocates to larger premises and rTMS becomes reimbursed as a treatment for Depression in Australia under public health.
neurocare in The Netherlands expands its clinic in The Hague as well as opening new clinics in Arnhem and Amsterdam.
neurocare Centers of America opens a new location in Midtown, Nashville.