Our Digital Therapy Platform
The current practice of mental healthcare is reaching a tipping point. With the dramatic growth in mental healthcare services needed worldwide, we are faced with a need to make innovative and evidence-based healthcare practice more accessible. Our Digital Therapy Platform empowers clinicians to deliver best practice in order to help the growing number of patients who deserve to experience their benefit.
Many practitioners would like to adopt advanced techniques and personalized therapies such as TMS or neurofeedback in their practice. Yet, they do not know how to do so properly.
Our Digital Therapy Platform is designed to deliver a seamless care journey for clinicians and patients. This includes integrating leading mental healthcare components, such as digital assessment, care plans for digital therapeutics and psychedelics, TMS and neurofeedback as well as education and supervision within the cloud-based solution.
We address a growing need to empower best practice

Clinicians are looking for:
easier, unified and flexible workflows to help manage the patient journey
access to quality and evidence-based training, supervision and advice with updates to innovative mental healthcare solutions
Patients are looking for:
effective therapies that address the underlying cause of their condition, not just symptoms management
more treatment options that do not necessarily rely on medication
a caring environment where the clinician has more time to focus on their one-to-one care
improved mental health that lasts for the long-term
Device makers are looking for:
the ability to integrate their innovations to the everyday healthcare worker
ongoing data and feedback to optimize their systems
DTP 1.0: Already empowering best practice
neurocare's first generation Digital Therapy Platform (DTP 1.0) is already in effect in our own network of clinics and partnerships merging over 20 years of science and R&D. As part of our current Standard Operating Procedures, our assessments factor in multidimensional and biomarker-based diagnostics, online cognitive training and electronic SOPs of neuromodulation techniques such as TMS, Neurofeedback and tDCS. This allows for structured clinical delivery of evidence-based programs, with ongoing supervision and guidance for clinicians as well as the patient and their families.
This is all embedded in our SOPs and local electronic health record. Our academy is already online through neurocare's Learning Management System (LMS). This already helps to accelerate growth and make knowledge in digital therapeutics and neuromodulation more accessible to clinicians worldwide.

---
The neurocare DTP helps clinicians deliver comprehensive assessments to patients, designing a personalised therapy program integrating a range of psychotherapeutic and neuromodulation techniques, leading to best patient outcomes through a sustainable approach.
DTP 2.0: Making best practice more efficient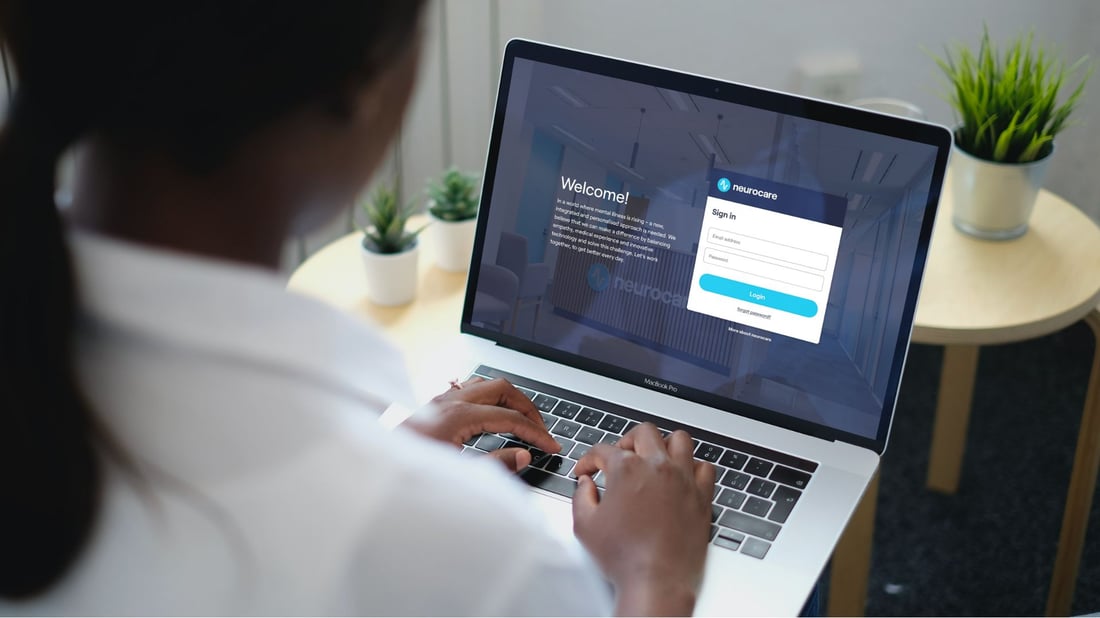 The next generation Digital Therapy Platform (DTP 2.0) is a cloud based SaaS that includes a separate app or companion specifically designed for all stakeholders - for the patients, for clinicians, for clinic operators and for science/data evaluation. An immense productivity boost for all processes and technology use in best practice for mental health including collecting and evaluating outcomes for improving practice. This makes the patient journey more user-friendly, and the clinicians are empowered to deliver evidence-based therapies, without the paperwork, manual data entry and minimizing technical challenges of running a mental health service. Our goal through this project is to allow more time for the clinician and patient bond.
Our academy will also expand its online and in-person workshops to provide supervision and knowledge in other emerging and evidence-based techniques, exploring psychedelics and other biofeedback and neuromodulation processes.
How the DTP is integrated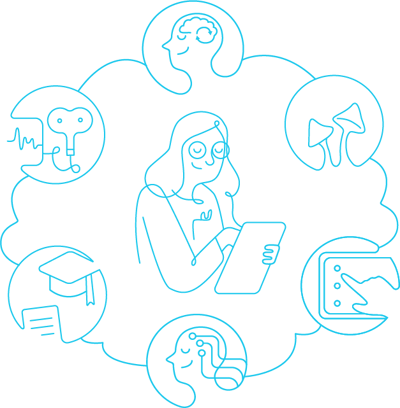 With a backend for clinicians and a frontend for patients, DTP 2.0 processes standard medical history data, sleep metrics through actigraphy and comprehensive insights into brain activity via neurocare's advanced quantitative EEG (QEEG) data. Ongoing optics generated through the Patient Companion (an app for patients) allows clinicians to sustainably and demonstrably improve neuromodulation programs such as TMS (Transcranial Magnetic Stimulation) or Neurofeedback, or other integrated therapeutic programs. The digital platform also simplifies the work of therapists through process optimization.
Ongoing supervision & training
Advanced protocol selection of neuromoduation (e.g. TMS, Neurofeedback, tDCS)
Advanced protocol selection of psychedelics
Biometric data & analysis
Best outcomes for patients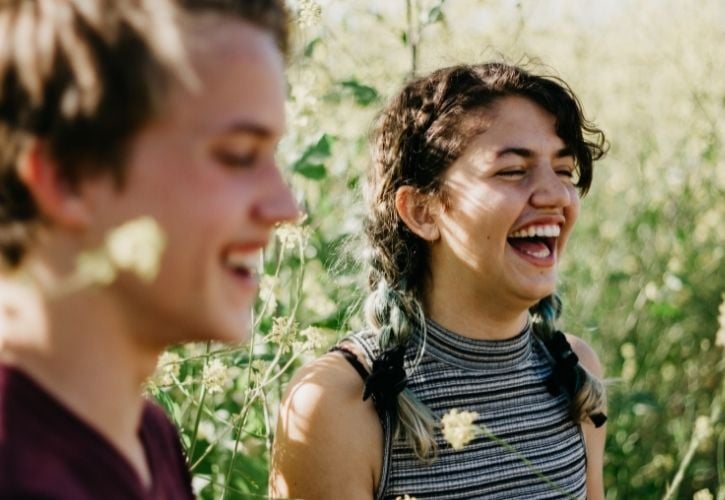 The benefit for patients is a better success of their therapy and the lower dropout rates. In the field of mental health, no other company in the world has such a comprehensive portfolio of different neuromodulation technologies and at the same time is vertically integrated through the operation of therapy centres.
neurocare owns 4 patents and at least 1 will be added through the DTP. Renowned research institutes such as MIT, Harvard University, Oxford, Cambridge, London or ETH Zurich are among the customers, as well as all university hospitals in Germany.
Sharing our expertise on our online academy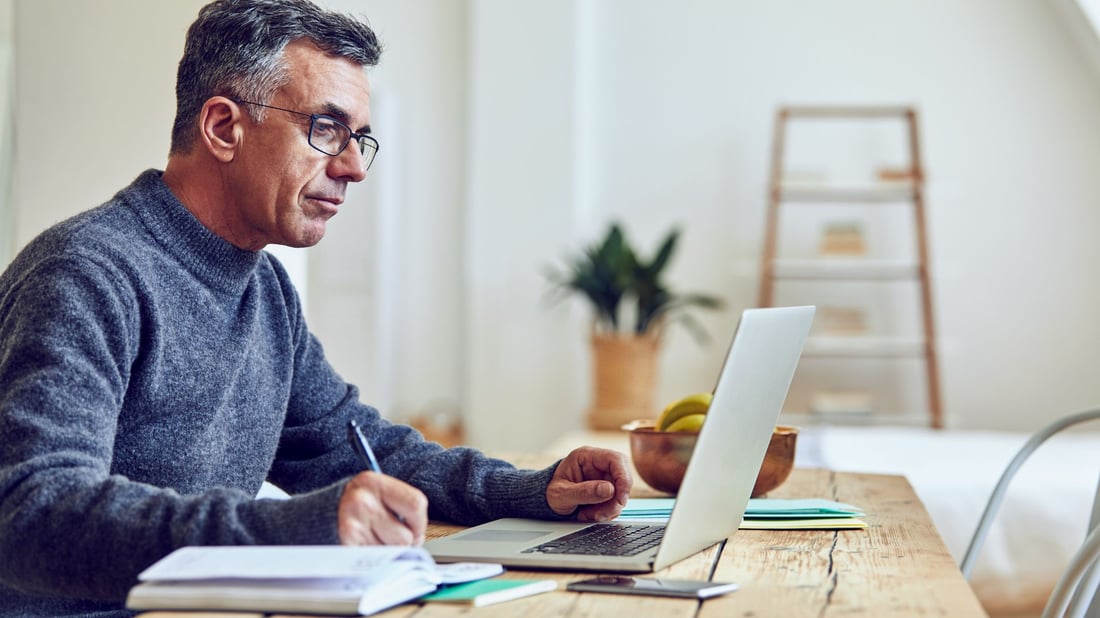 neurocare's Learning Management System (LMS) is a platform for professionals to to gain access to theory, history and case presentations covering a range of modalities. Healthcare professionals can register today to access our training:
(r)TMS in Depression, OCD & New Developments

Neurofeedback in ADHD & Insomnia (BCIA course)

an Introduction to SCP Neurofeedback

an Introduction to tDCS




For further experience and practice with these technologies, you can then follow these courses with a
hands-on practical workshops
in one of our training centres worldwide.