PowerMAG Therapy
TMS System
PowerMAG Therapy is a simple-to-use ambulant treatment system for TMS treatment.
Straight to: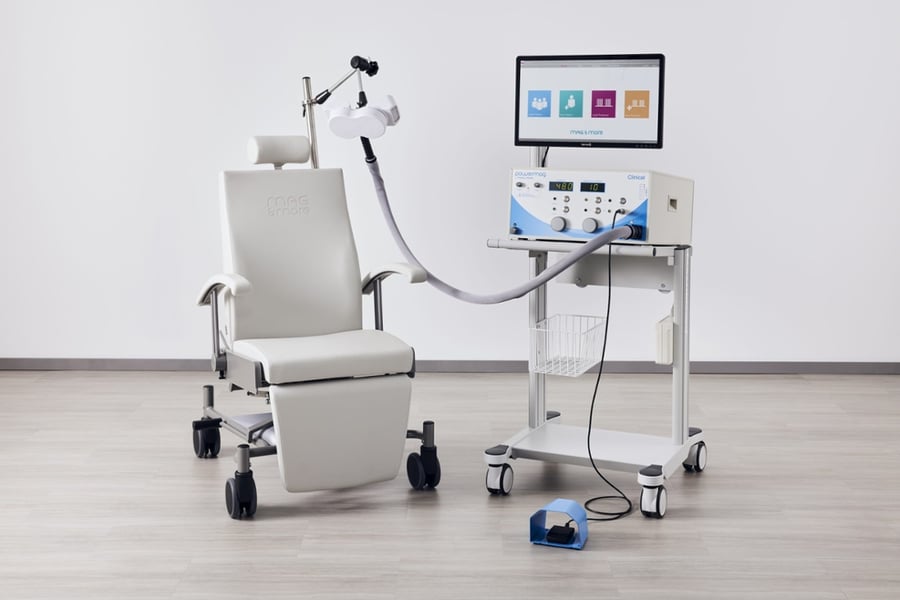 PowerMAG Therapy is a simple-to-use ambulant treatment system. The system can be used for a wide range of applications and is capable to run multiple sessions per day over a long time. Exchangeable coils and a high-performance stimulator ensure maximum flexibility.
The system features advanced functions to make stimulation easy with automatic safety criteria checks, storage & recall of treatment settings or safe measurement of the right stimulation dose to ensure safe application of stimulation. Touch screen "APP-like" software and many other ergonomic features guarantee an easy and comfortable treatment.
Patient evaluation and automatic documentation function is a very important part of TMS-treatments and of course contained in PowerMAG Therapy. Printing reports and storage of both single sessions and whole treatments are useful for Quality Management and invoicing.
PowerMAG TherapyTMS System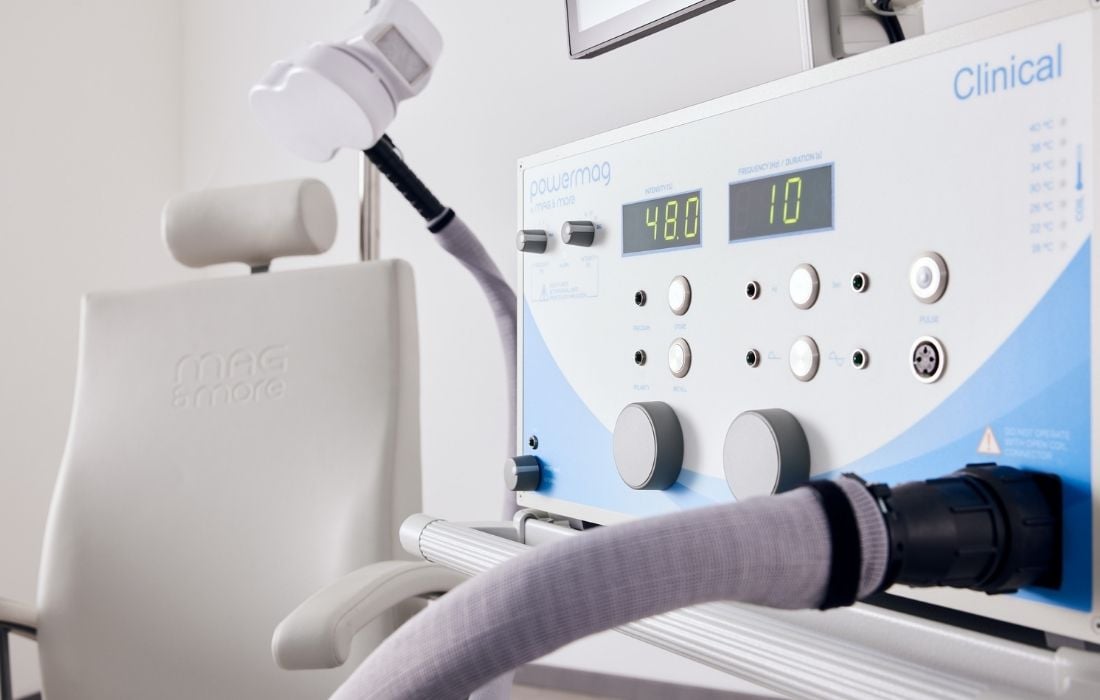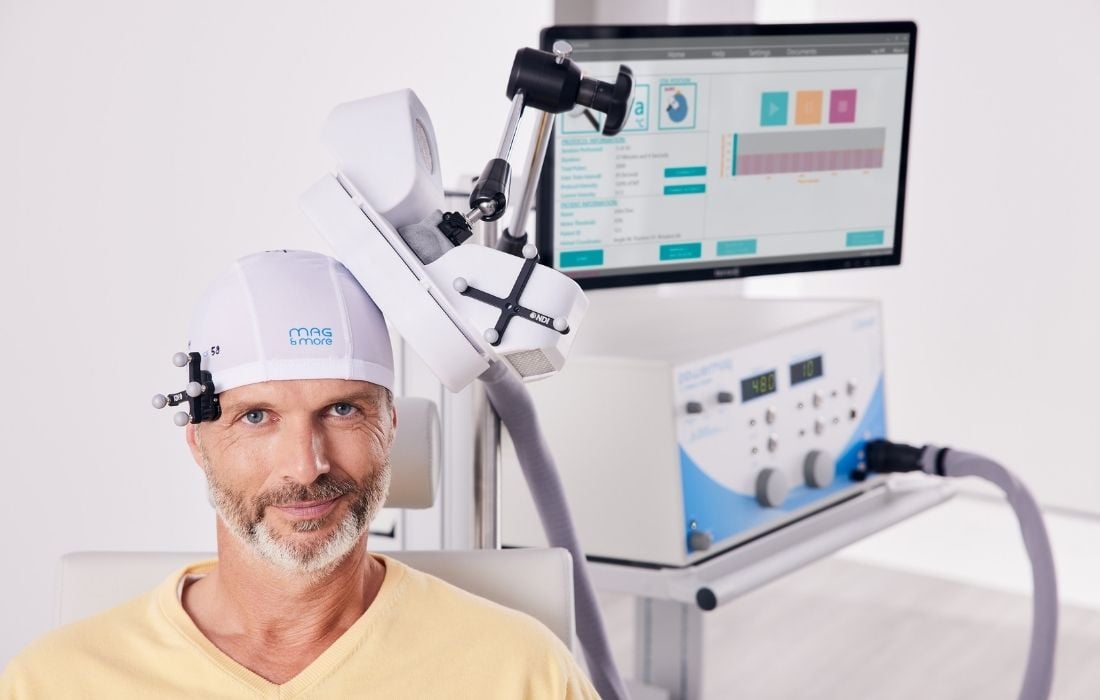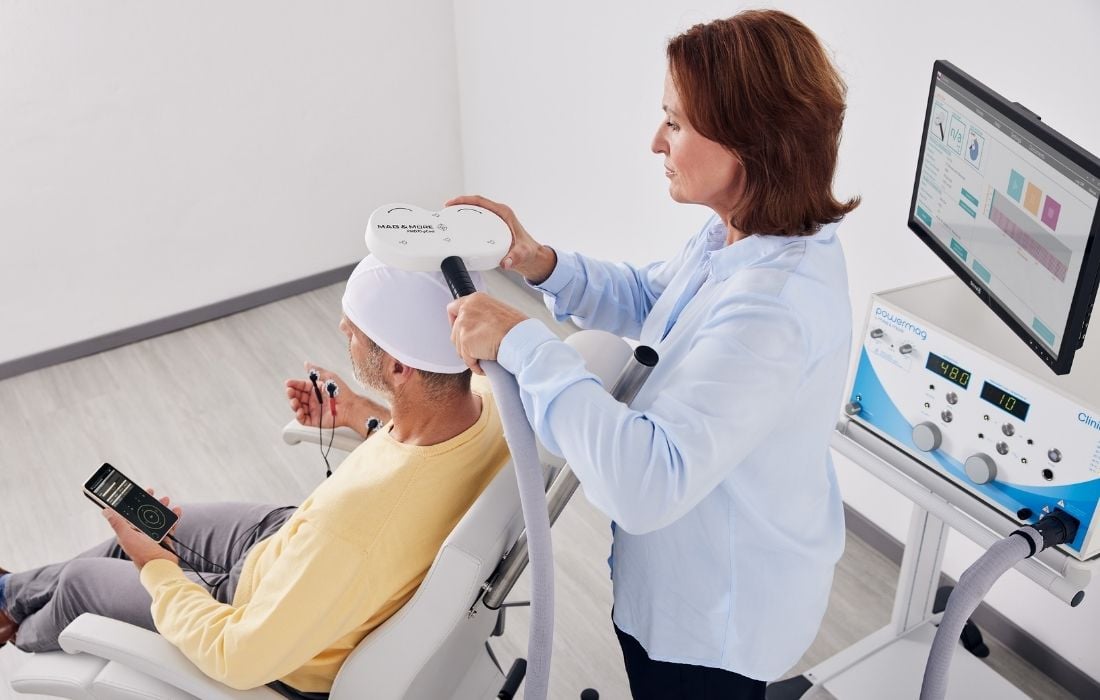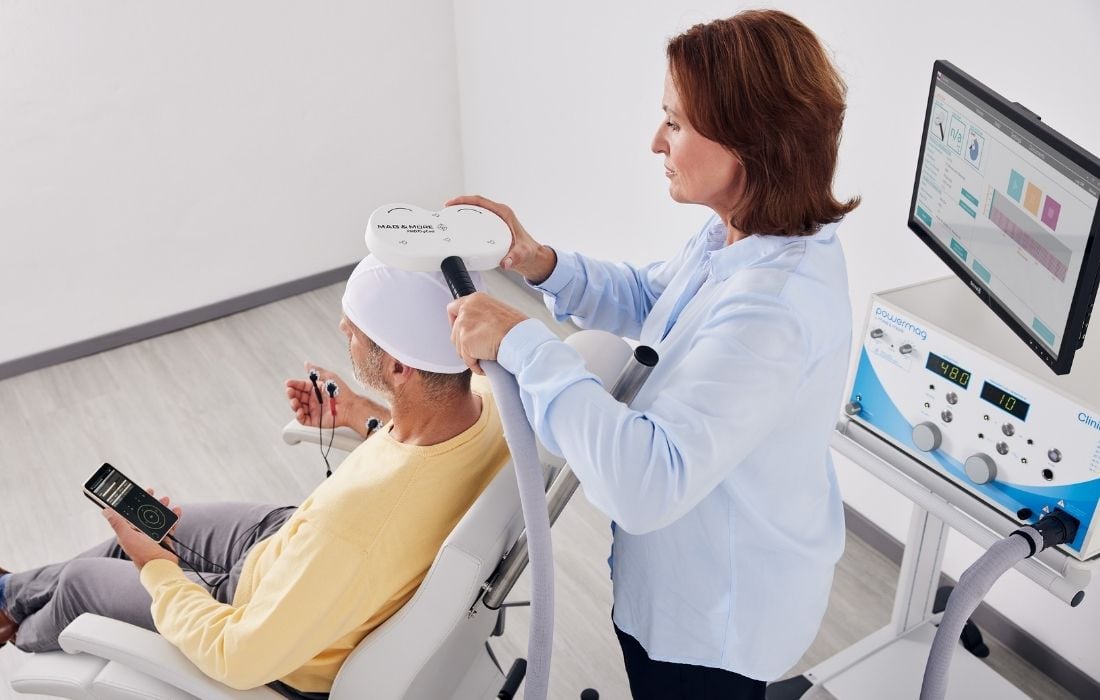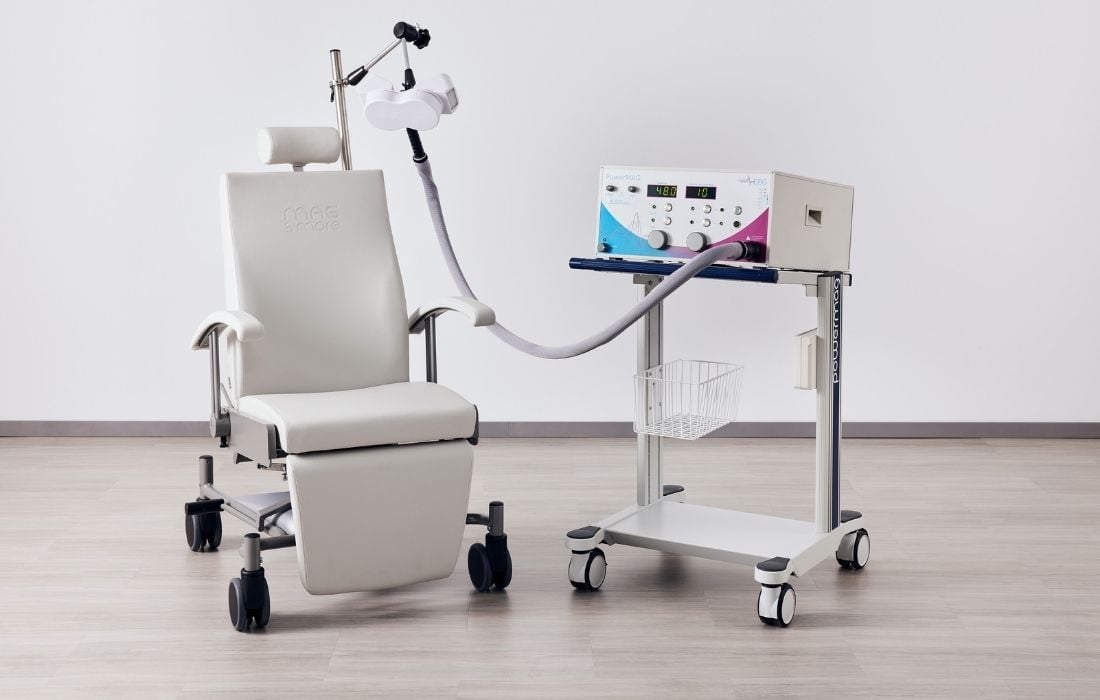 Features of the PowerMAG Therapy
TMS System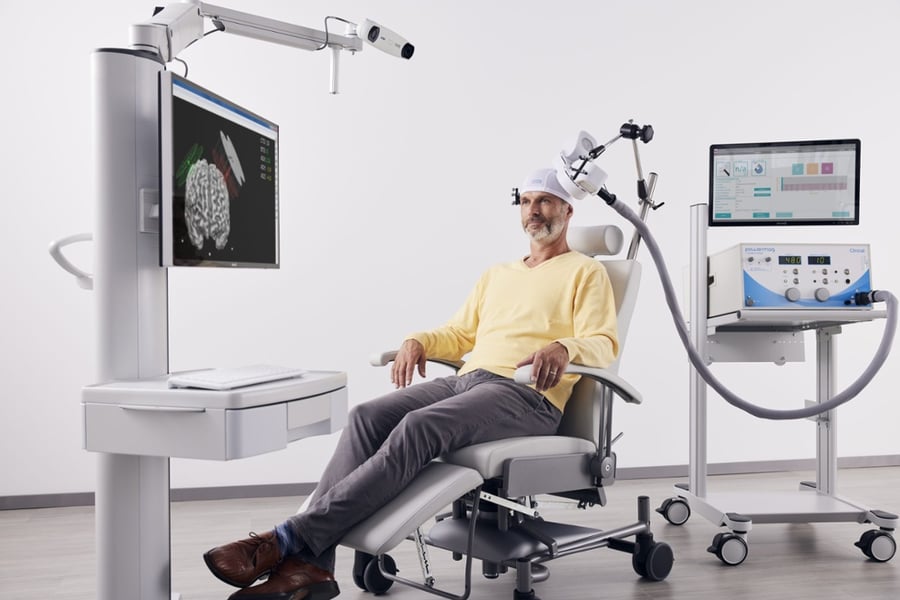 Real-time protocol check with Rossi criteria
Immediate termination of pulsing
Quick to place patient in a safe position
Touch screen user interface with "Stimware"
Pneumatic height adjustment of chair
Storage/recall of treatments settings
High-precise coil navigation
Individual head scanStorage and recall of coil position
Storage/recall of treatments settings
PowerMAG Touch contains a high performing stimulator and state-of-the-art stimulation coil with advanced cooling technology. Modern protocols like TBS are a basic feature of our stimulator. New stimulation protocols and coil designs can be easily connected with PowerMAG Touch. Quality Made in Germany is the proof for top-class engineering and a long lifetime.
Performance features include:
Advanced (exchangeable) cooled coils
High performance stimulator for long life time
Highly effective pulse power
Multiple protocols (rTMS, TBS, Trains)
We are here to help you find the right technology and training for your practice or research