ActTrust Actigraph
Sleep Hygiene Assessment tool for patient care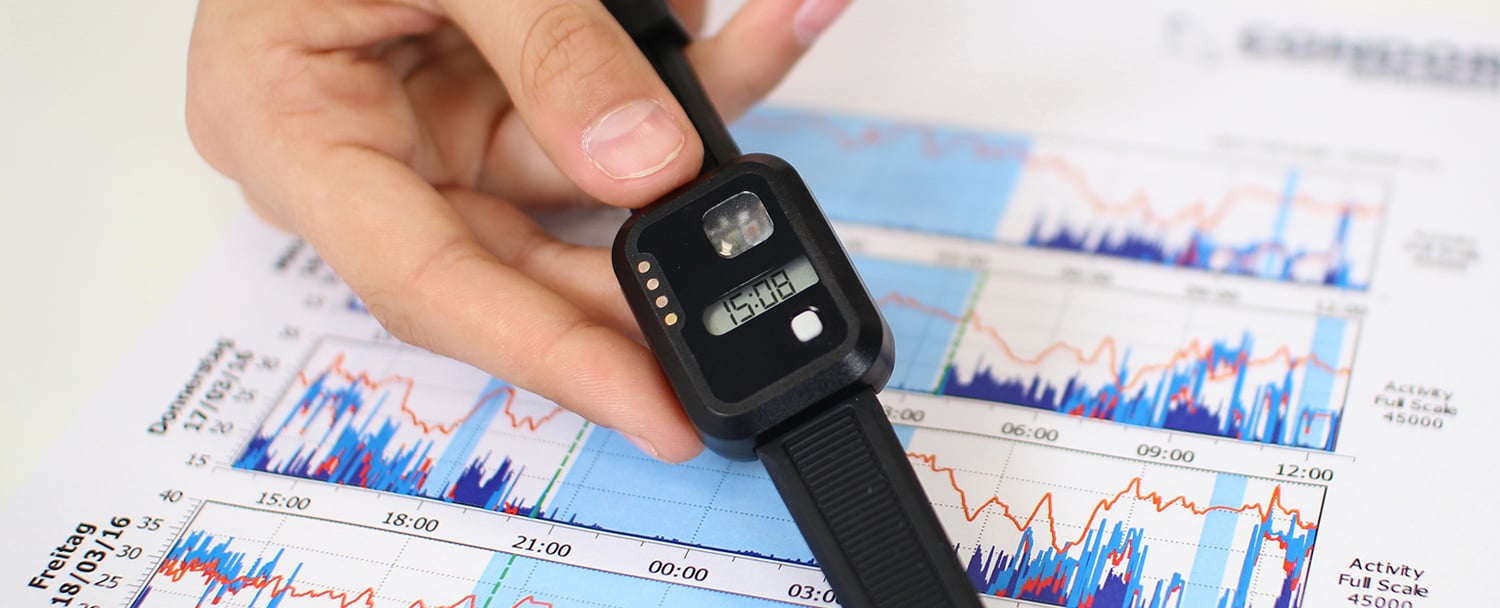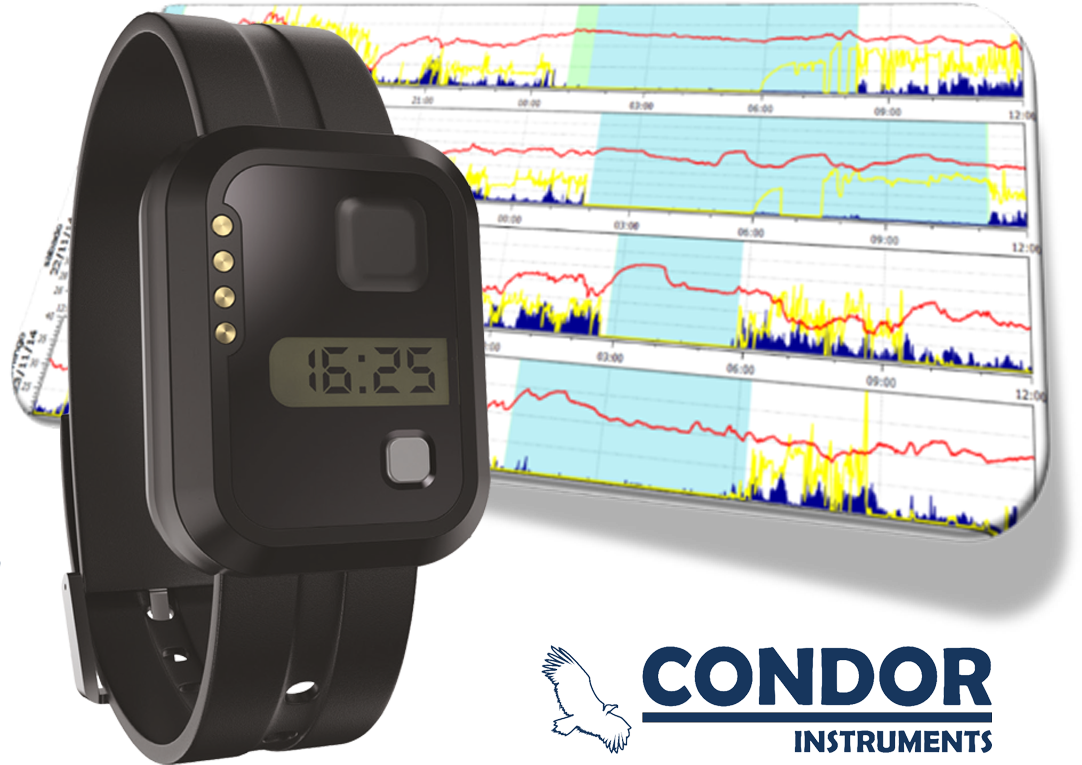 The ActTrust Actigraph measures specific parameters at the wrist to examine sleep and chronobiology. Designed specifically for medical and research applications, the device is a reliable and intuitive tool for scientists, physicians and therapists.
ActTrust is built for continuous recording over a period of up to 3 months:
the activity and sleep phases

the ambient and skin temperature

the light intensity

blue, red and green wavelength light

UVA/UVB light (ActTrust2 only)
This is a device intended for clinical practice and loan to patients over a 1 or 2 week period, to gain insights into sleep-wake routines, exposure to blue light and general activity levels.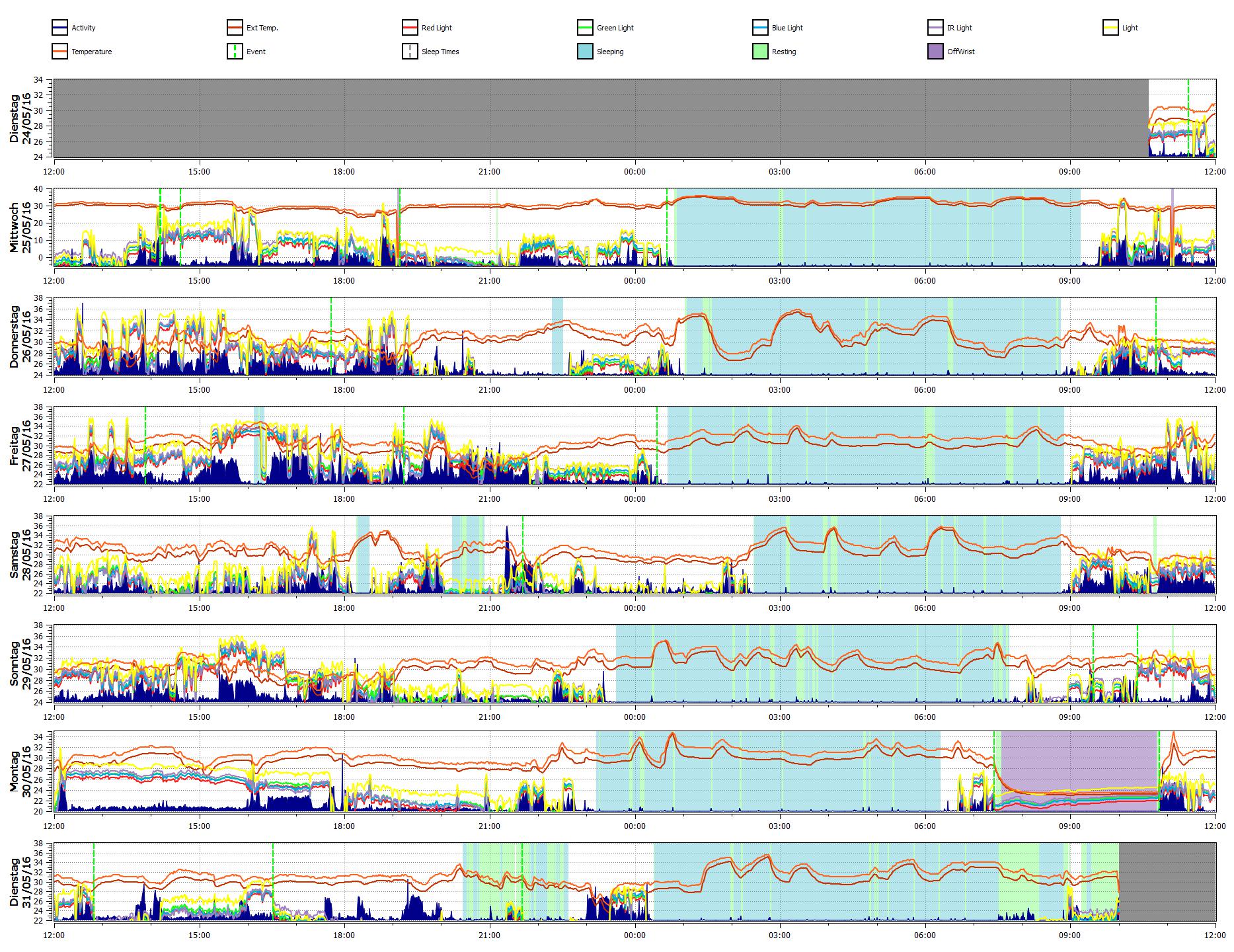 Short description of the slide.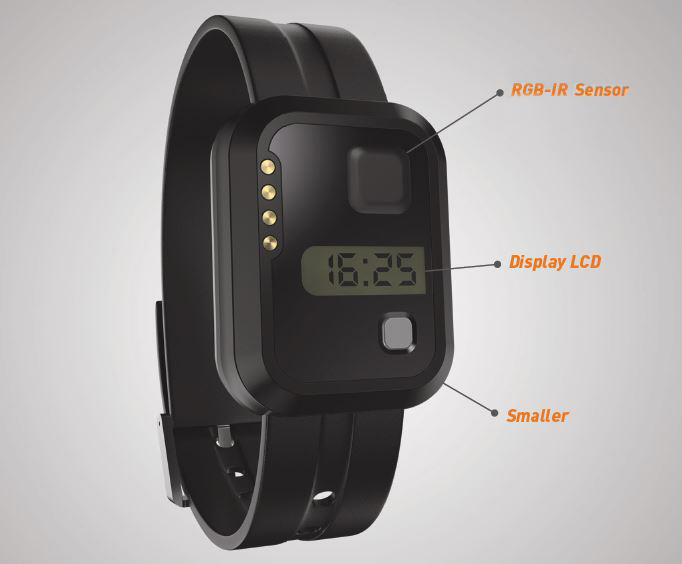 Short description of the slide.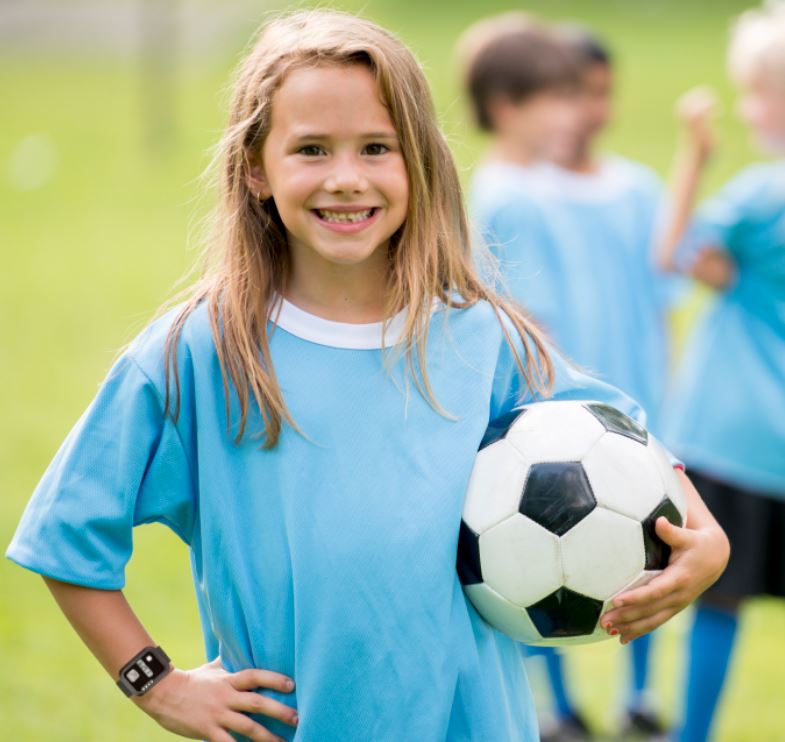 Short description of the slide.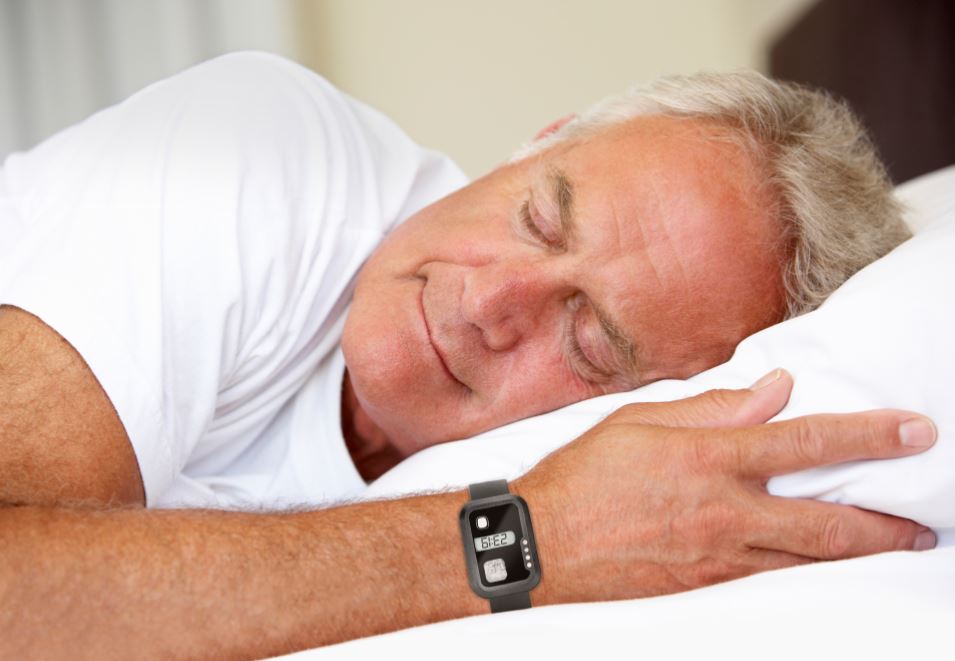 Short description of the slide.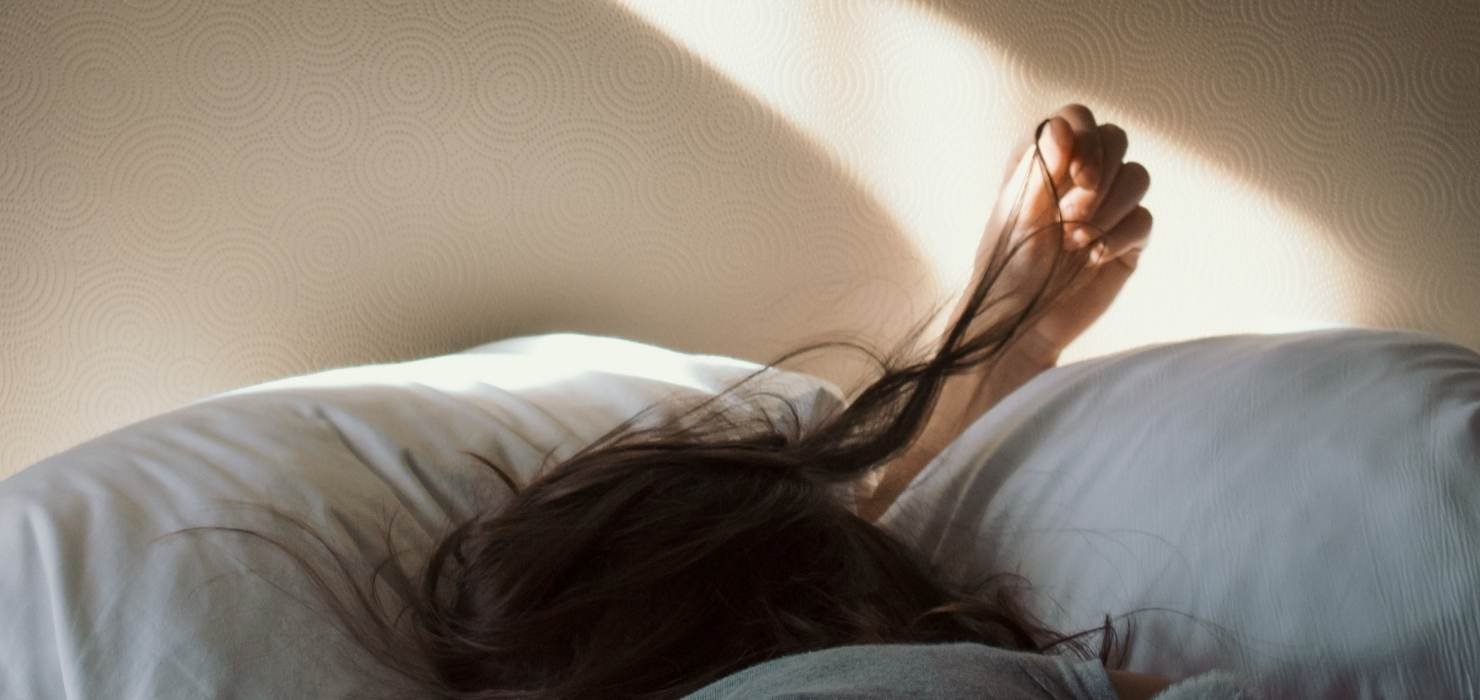 Actigraphy with ActTrust supports the therapy of psychological disorders, such as ADHD or depression. The device allows you to:
assess factors contributing to the development of sleep disorders, such as activity levels, sleep-wake routines and exposure to blue light throughout the day
monitor and treat sleep disorders, such as sleep-onset insomnia, sleep maintenance problems, circadian rhythm disorders, chronic fatigue
monitor the efficacy of light therapy, behavioural, pharmacological or neuromodulation therapies (rTMS, tDCS, neurofeedback)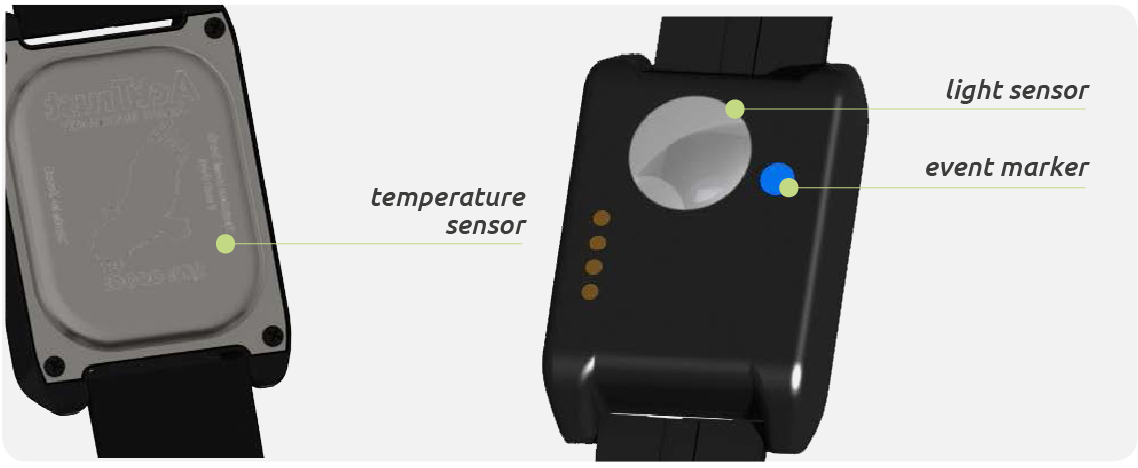 Light sensor: Red / Green / Blue, measures ambient light intensity and intensity of each spectrum independently
Accelerometer: 2 axes, resolution 12 bit, 25 Hz
Measurement intervals of 1- 86.400 seconds
Event marker for custom analytics
Temperature sensors for body temperature and ambient temperature
Records and stores data continously for up to three months
Robust, splash-proof casing
Data transfer via USB docking station
Software compatible with Windows and Mac OS
UVA / UVB sensor (ActTrust 2 only)
The original Actigraph by Condor Instruments
With advanced light sensor technology, this device is intended for daily clinical use on loan to clients to assess sleep hygiene, exposure to blue light and sleep routines.
ActTrust uses a harder plastic and is, therefore, less prone to scratches and surface damage. Therefore, use ActTrust for children or people you expect to expose the device to mechanical stress.
ActTrust has a longer battery life and therefore longer charging cycles. It is suitable if the device is away from your practice/institution for a longer period of time.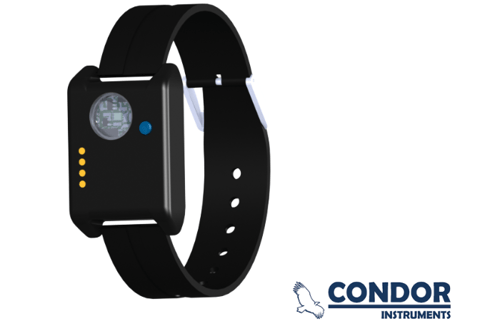 Precision actigraphy with time display
Our newest actigraph. It combines all functions of the ActTrust, but also features a time display and additional sensors.
The ActTrust 2 offers the same technical functions as ActTrust. The difference is the optics. ActTrust2 is not only much smaller, lighter and more elegant. The digital time display on the LCD display replaces the wristwatch and make the device look more like a classic activity wristband than a medical instrument.

In addition to the sensors for light intensity and RGB-IR light, the ActTrust 2 offers a sensor for UVA/UVB light.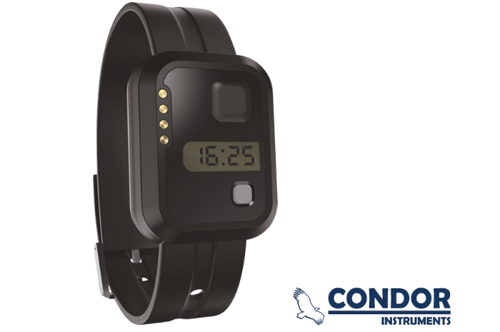 Comparison
| Product Specifications | ActTrust | ActTrust 2 |
| --- | --- | --- |
| Weight (without band) | 38 g | 35 g |
| Dimensions (without band) | 47 mm x 31 mm x 12 mm | 39 mm x 30 mm x 11.9 mm |
| Memory | 4MB | 8MB |
| Max. sampling period on one battery charge | 3 months | 3 months |
| Upload to PC via USB docking station | ✔ | ✔ |
| Splash proof | ✔ | ✔ |
| Activity tracker | ✔ | ✔ |
| Ambient light sensor | ✔ | ✔ |
| Red / Green / Blue Light sensor | ✔ | ✔ |
| UVA / UVB light sensor | X | ✔ |
| Infrared light | ✔ | ✔ |
| Body temperature | ✔ | ✔ |
| Ambient temperature | ✔ | ✔ |
| Event marker | ✔ | ✔ |
| LCD time display | X | ✔ |
We are here to help you find the right technology and training for your practice or research
ActStudio - software for Actigraphy analysis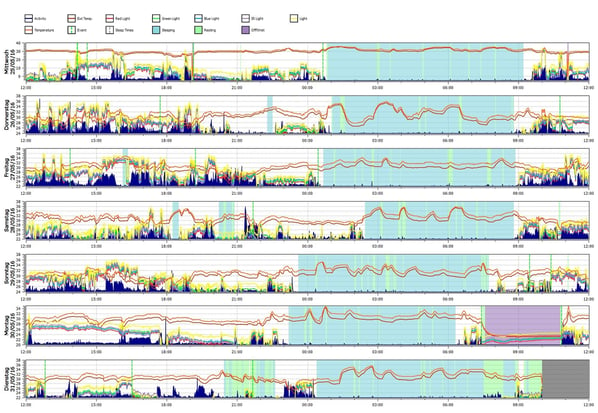 ActStudio is innovative analysis software for ActTrust and ActTrust2. The software ActStudio is included with all ActTrust devices. The connection to your computer is established via the docking station ActDock.
Features of the software include:
detailed analysis of important sleep parameters: time taken to fall asleep (sleep onset latency - SOL), wake after sleep onset (WASO), sleep efficiency and number of awakenings.
graphical representations of various chronobiological functions and environment factors
automatic reports for clinical and scientifice use