Products for Neuromodulation Research
Discover our range of products for research into Non-Invasive Brain Stimulation, Biofeedback and EEG. We also design and deliver closed-loop solutions with fMRI and NIBS compatibility.
Leaders in EEG & tES
neuroConn has long been a leader in the science and clinical market delivering high-quality non-invasive EEG and stimulator technology for cranial electrotherapy, biofeedback and more.
Leaders in Magnetic Stimulation
Since 2002 MAG & more has developed high-quality TMS systems for practice and research, advancing treatments for depression and other psychiatric disorders.
We are here to help you find the right technology and training for your practice or research
Meet us at neuroscience congresses
Visit our booth at neuroscience congresses on non-invasive brain stimulation and brain imaging all over the world.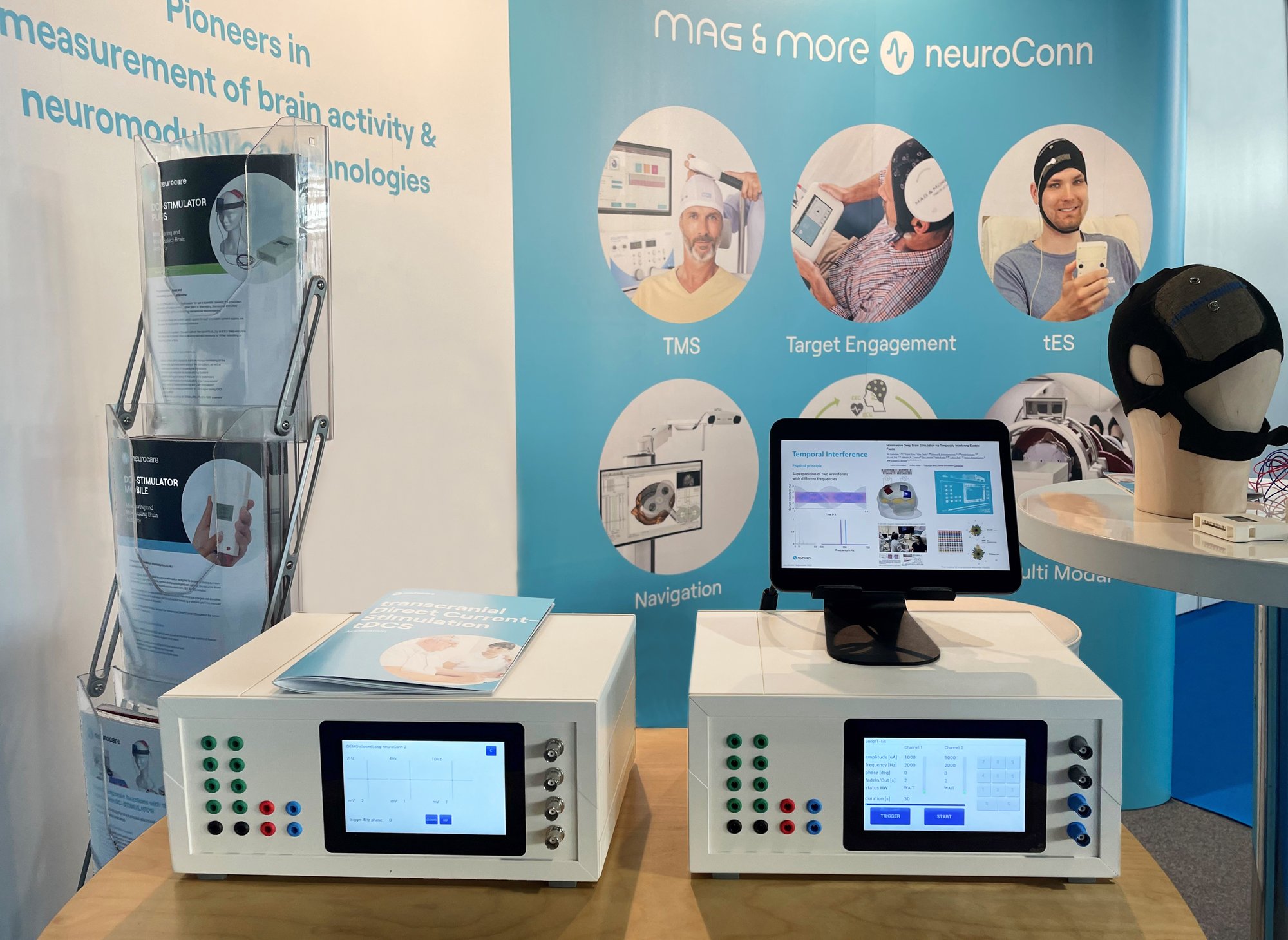 Downloads
We have compiled all product- and method-specific brochures of the neurocare group for your convenience.