neuroLAB
QEEG & neuropsychological Lab for clinical practice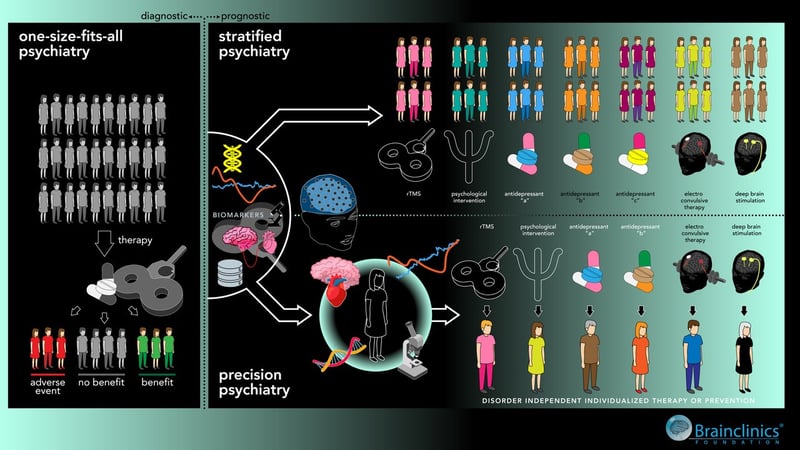 We offer for your practice or clinic a laboratory for neuropsychological tests and quantitative EEG analysis from one source.
The use of neuroLAB might improve treatment efficacy by differentiation within a psychiatric patient group that seems homogeneous at first (with respect to their symptoms).
First publications are available and many more will follow soon:
We support you in your daily work by providing electrophysiological and neuropsychological evaluations for your patients.
Concentrate on the essentials! By using the technology and services we provide, we make it possible for you to support your patients with state-of-the-art therapy. Learn first-hand from our experts in our workshops or in our therapy centres.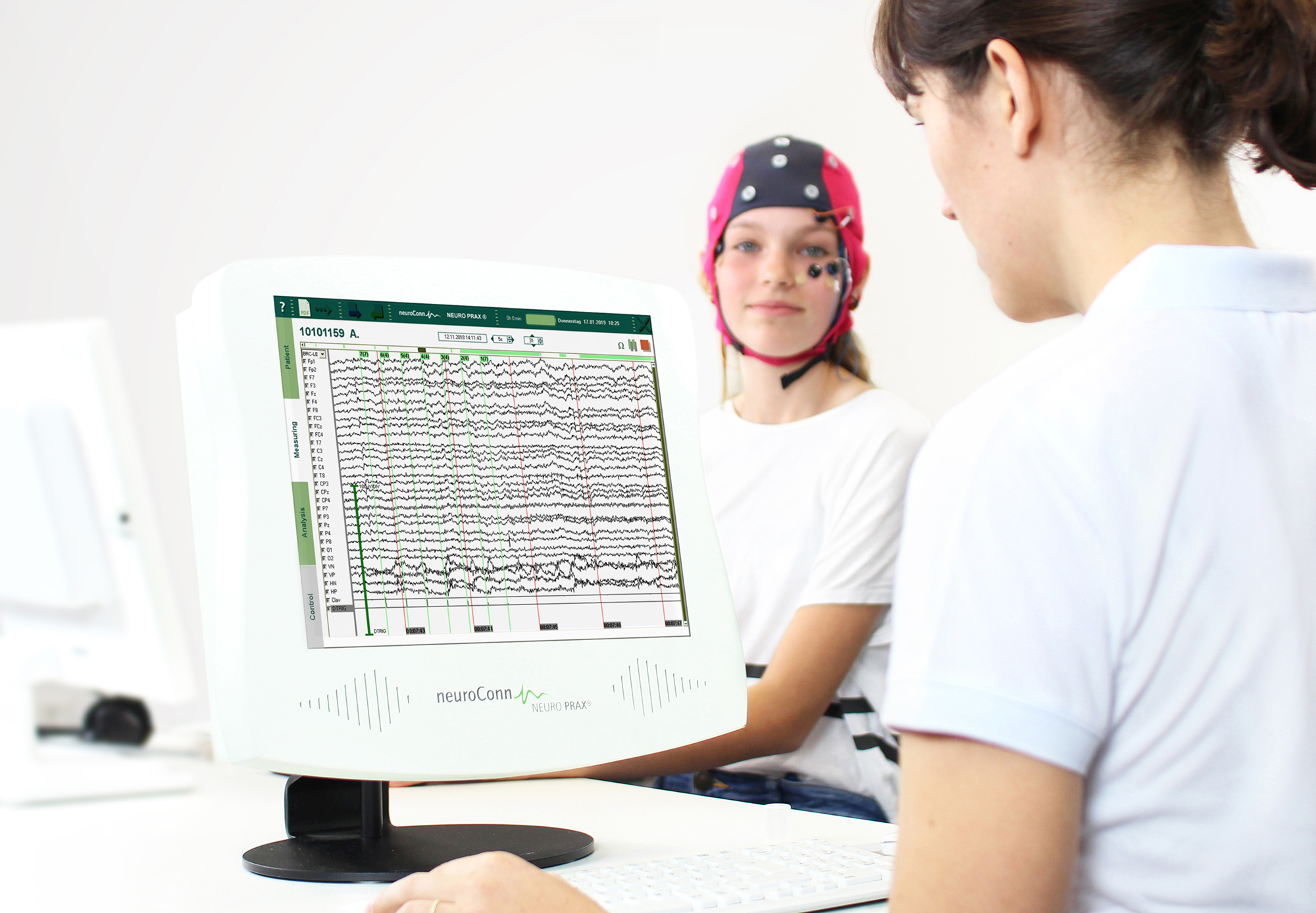 Functionality of neuroLAB
The technology and software of the lab enable you to create a detailed individual profile of the patient:
1. on the electrophysiological level via quantitative EEG/brain mapping, event related potentials (ERP) and peripheral parameters.
The QEEG assessment serves to identify neuromarkers and EEG phenotypes in various psychiatric diseases.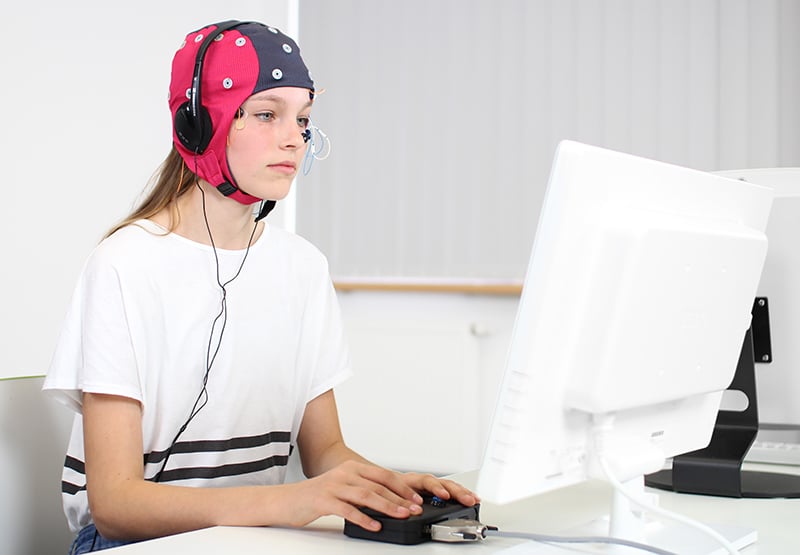 2. on the neuropsychological level via the test battery IntegNeuroTM.
The fully computerized tests are performed via touch screen and create an individual cognitive performance profile for a wide range of applications.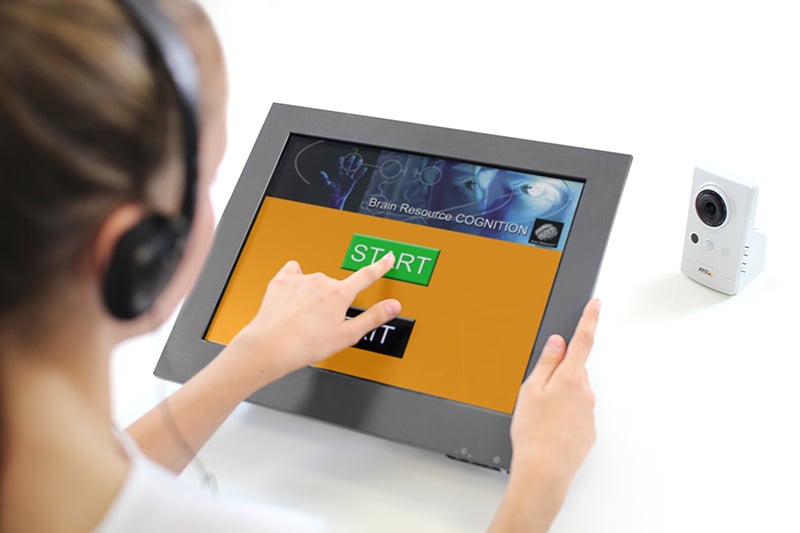 Testing
Generating electrophysiological test reports based on QEEG and ERP (Brain Resource Company

You can use this test battery to perform the following QEEG/Brainmapping tests:

resting EEG - eyes open
resting EEG - eyes closed
auditory oddball
visual working memory

For details about the tests please refer to the website of the QEEG-Lab at Brainclinics

Generating neuropsychological reports based on IntegNeuroTM / Psychometrics (BRC)

A comprehensive test battery is also available for this purpose. This includes among other things the tests for:

Motor Tapping
Choice Reaction time
Time Estimation
Span of Visual Memory
Spot-the-Real-Word
Digit Span
Memory Recall and Recognition
Verbal Interference
Word Generation
Continuous Performance Task
Switching of Attention
Executive Maze
Go, No-Go Task
Emotional Recall and recognition

Details about these tests can be found on the website of IntegNeuroTM at Brainclincics.
We are here to help you find the right technology and training for your practice or research
A comprehensive lab, available to clinicians
neuroLAB offers a variety of technical advantages over other systems currently on the market, e.g.
cloud-based
validated data base
replicated studies on gender-specific biomarkers
standardized procedures in terms of technique and assessment
technique: wide band EEG / ERP database
25 EEG channels
true DC - 100 Hz recording
no multiplexing on amplifier
For clinicians offering personalised care
Using the neuroLAB method, you can adapt the therapy to the individual conditions of the patient in order to achieve better treatment results: The neuropsychological and electrophysiological markers give you information on which form of therapy and which therapy protocol is likely to be most beneficial for the patient. The method is suitable for:
personalized medicine,
choosing the right protocol for non-invasive brain stimulation techniques (e.g. TMS/rTMS, tDCS),
the choice of an appropriate neurofeedback protocol,
applied brain research.


neuroLAB supports your clinical work.
After the completed QEEG and neuropsychological tests all acquired data is uploaded for automated analysis. The clinician then receives a detailed report for download. The report contains all the information required to interpret the assessment outcome.

This saves a lot of time since manual evaluation is no longer required.
If you want to use neuroLAB for a stratified drug selection in MDD to increase remission rates, please visit our
academy workshops
. We can show how to decide which medication is best for your patient.
Start with the raw EEG report: it present demographics and patient history, e. g. physical, medical and psychological history, substance use, depression, anxiety and stress, emotional intelligence, traumatic experiences (in this case blanked out for confidentiality), sleep history etc.

Examine the raw EEG in the PDF for abnormalities, interictal discharges and data-quality.

Then move to the neuroLAB QEEG report and interpret the specific anomalies.

The first 5 pages show the actual FFT power spectrum with the scored individual Alpha Peak Frequency per channel (p. 2), Z-scored power for single Hz bins, absolute and relative power, followed by ratio and asymmetry scores that are relevant.
On page 6 check the alpha asymmetry at F3-F4=0.02 in Section 1.7. This biomarker can serve as a predictor of the outcome of medication treatments. If you want to learn more please come to our neuroCademy workshops.
Page 13 shows the statistical overview, followed by (single subject) ERP wave forms.
Page 15 shows an overview of autonomic function (HR, HRV etc.) to assess stress reactivity etc.
In section 4 on page 17 you will find a full neuropsychological test battery.
If you need further post-hoc analysis, or LORETA, simply take the edf files and process those in any other software (EDF data comes with de-noised artefact free date and raw data).