tDCS for Depression
Learn more about the use of tDCS in treating depression, how it works and the scientific evidence behind it.

Straight to:
Depression is a widespread mental health condition affecting millions of people worldwide. It is characterized by persistent feelings of sadness, loss of interest or pleasure, and a range of physical and emotional symptoms. Prevalence rates of depression are substantial, with estimates varying across countries and demographics. Despite the availability of various treatment options, such as psychotherapy and antidepressant medications, a significant portion of individuals with depression do not achieve full remission or experience only partial relief from their symptoms.
Transcranial Direct Current Stimulation (tDCS) has emerged as a potential adjunctive treatment for depression. This non-invasive brain stimulation technique involves applying a low electrical current to specific regions of the brain. By modulating neural activity, tDCS may promote neuroplasticity and alter brain circuitry associated with mood regulation. Preliminary research suggests that tDCS may offer benefits for some individuals with treatment-resistant depression, especially when combined with other therapeutic approaches. While tDCS shows promise in enhancing treatment outcomes, further studies are needed to establish its efficacy, long-term effects, and optimal protocols for different subtypes of depression. As researchers continue to investigate tDCS, it holds the potential to offer new hope for those who face challenges in finding effective relief from depression.
Transcranial Direct Current Stimulation (tDCS) is a non-invasive, well-tolerated neurostimulation treatment. In practice, tDCS involves attaching an anode and cathode electrode to the head producing a weak electrical current that is applied to the brain. Several studies have shown positive effects on a range of conditions. tDCS equipment is easy to use, and the treatment is painless and safe. When combined with other therapies, tDCS can enhance their positive effects. Depending on the voltage, duration, polarity, and location of the electrodes, the applied current has an inhibiting or stimulating effect. tDCS modifies the resting membrane potential, either promoting or inhibiting the transmission of information. This allows the therapist to modulate neuronal excitability and activity levels.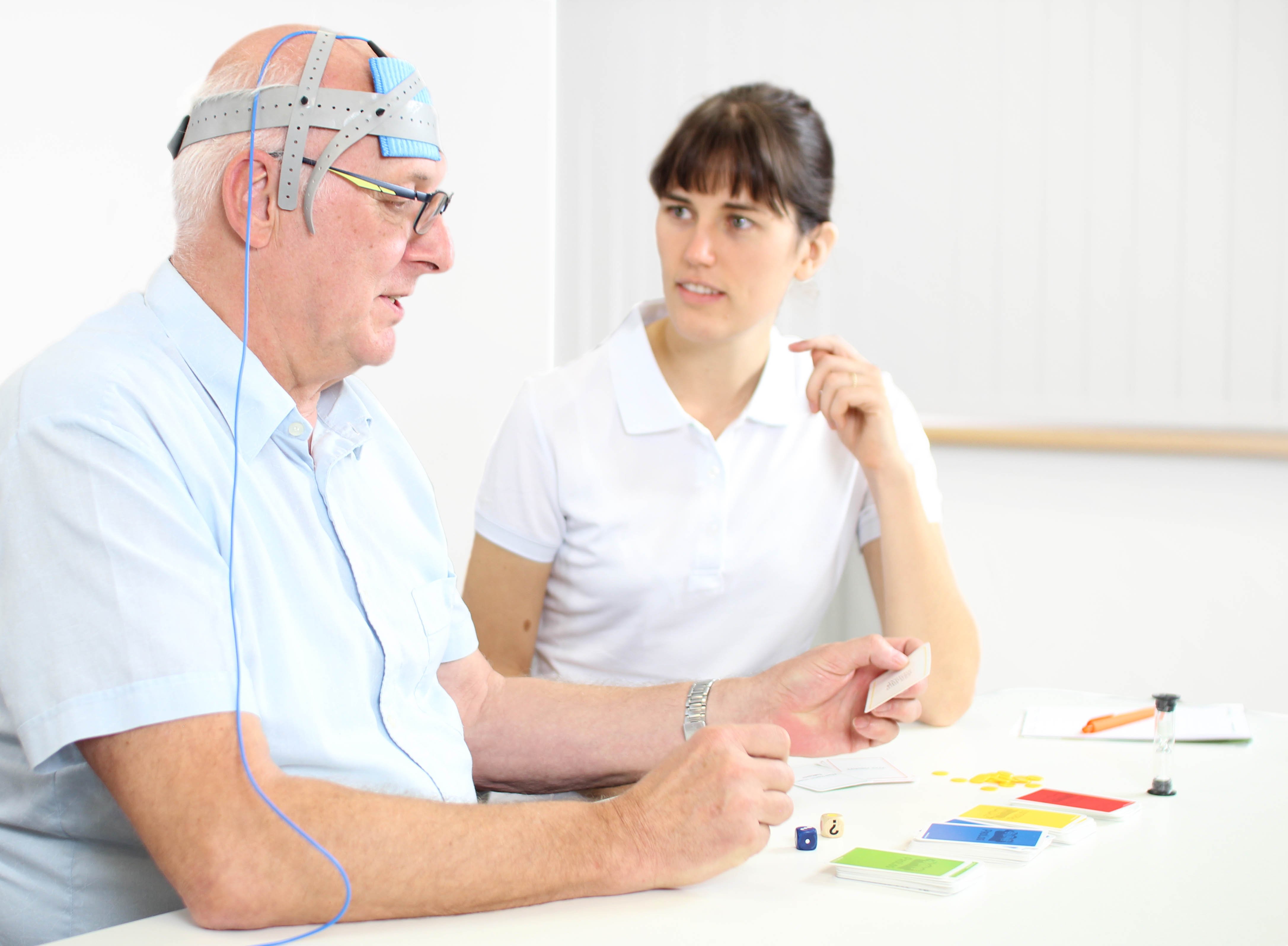 Several studies have demonstrated that depression often goes hand in hand with asymmetric activity of neuron populations in the prefrontal cortex. In the left hemisphere (dorsolateral prefrontal cortex, DLPFC), decreased neuronal activity has been observed.
tDCS can compensate for that deficit with anodal left side treatment. Within just a few sessions, cognitive performance improves. Research shows antidepressant effects generally after 2 to 3 weeks of treatment. tDCS can be used to complement other conventional therapies such as medication or psychotherapy.
Studies that have looked into tDCS for depression, conducted an average of 10 – 15 sessions in total, and the duration of each session was 20 – 30 minutes.
Is tDCS for Depression scientifically proven?
Research into tDCS classifies tDCS has having 'Level A' evidence, which means 'definitely effective". 'Level A' Evidence is the highest level of evidence, supported by well-designed randomized controlled trials (RCTs) or meta-analyses of multiple RCTs. RCTs are studies where participants are randomly assigned to different treatment groups to minimize bias. Level A evidence indicates strong support for the therapy's effectiveness
In one study, scientists tested tDCS for treating depression. They compared it to a common depression medication called sertraline. The study involved 120 patients with depression who were not taking any antidepressant medication. They divided the patients into four groups: some received tDCS and sertraline, some received tDCS and a placebo (inactive) pill, some received sertraline and a sham (fake) tDCS, and some received a placebo pill and sham tDCS.
After six weeks of treatment, they found that the group receiving both tDCS and sertraline had the most improvement in their depression symptoms compared to the other groups. The combination of tDCS and sertraline was better than using either treatment alone or the placebos.
The researchers also checked for side effects. They found that common side effects were similar between the treatments, except for some redness on the scalp with active tDCS. Additionally, a few patients had episodes of mania or hypomania, but this was more common in the group receiving both tDCS and sertraline.
In conclusion, using tDCS and sertraline together appears to be more effective in treating depression than using either one alone, and the safety of both treatments was similar.
Scientific articles on tDCS for Depression
Brunoni AR et al., The sertraline vs. electrical current therapy for treating depression clinical study: results from a factorial, randomized, controlled trial. JAMA psychiatry 2013
Lefaucheur JP et al., Evidence-based guidelines on the therapeutic use of transcranial direct current stimulation (tDCS). Clin Neurophysiol 2017
Aust S et al., Transkranielle Gleichstromstimulation bei depressiven Störungen, Der Nervenarzt 2015
"I can state that an augmentative treatment with tDCS has a positive influence on depressive symptoms as well as on pain symptoms... It is a treatment method that can be very effectively integrated into the clinical routine of a psychiatric-psychotherapeutic practice."
Dr. Hetzel
-
Psychiatric-psychotherapeutic practice
,
Schwäbisch Gmünd, Germany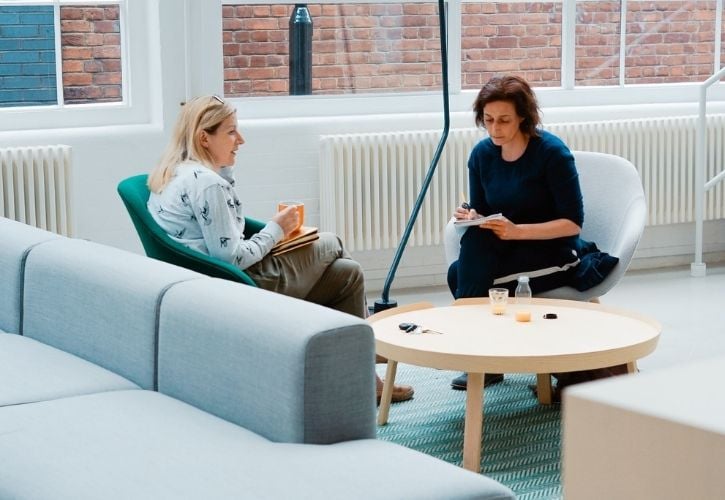 The information on this page is general in nature and is not intended to be a substitute for professional medical advice. Please speak with your doctor about your options for treatment.
Latest news and insights on tDCS
Seek innovative and personalized treatment at a clinic near you