World Mental Health Day 2020
Oct 8, 2020 - neurocare group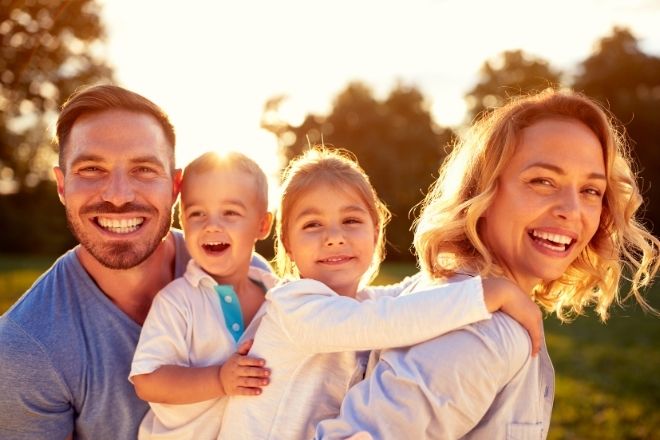 October 10 is World Mental Health Day, 2020. We highlight the progress made in mental health therapeutics through the COVID-19 pandemic.
On World Mental Health Day, neurocare group wishes to shine a light on the advancements made in 2020 in mental health research and therapeutics. Despite the unprecedented economic and health challenges faced throughout the world due to the COVID-19 pandemic, we have seen communities raise awareness for depression, anxiety and self-care for mental health. Faced with new challenges, scientists and mental health professionals are continually advancing outcomes and practice, trying to find more sustainable therapeutics to help the millions of people worldwide experiencing Depression and other serious mental illness.
Here are some advances in the space of research, technology, clinical and training services, improving access and outcomes in mental healthcare.
EEG Biomarkers can be used to predict response to Antidepressant medications – a milestone in treatment for Depression
In March this year results from a major study identified EEG Biomarkers in brain activity as a predictor of response / non-response to certain antidepressant medications, making this a milestone for the treatment of Depression. These Biomarkers were detected using neurocare's QEEG labs, together with the Brain Resource Company.
People with Depression are commonly prescribed antidepressant medications, but these are only modestly more effective than placebo medications. Rather than continuing a 'trial and error' approach to medications for people with acute Depression, doctors will be able to recommend QEEG assessments to determine whether their patient is likely to respond to the medication, or if other interevenions, such as neurostimulation, woudl be more beneficial to the patient.
For people with neuropsychiatric disorders, getting access to personalised treatment is one step closer. Dr Martijn Arns, Scientific Advisor to neurocare, says: "This technology (EEG) is already very accessible and used in many clinics including neurocare, and we expect EEG-based stratification to become available in 12-18 months from now".
To learn more about this study and how it is implemented in neurocare Clinics, see the article.
Teletherapies and Tele-Neuro-therapies become widely available
Throughout the world, strict lockdown protocols due to the COVID-19 pandemic have posed a major health risk to patients in psychiatric care. In many countries, including in Australia and throughout Europe, governments and insurers have taken the call to allow rebates for Telehealth consultations.
For healthcare professionals, this has meant they have needed to offer new tools and services to continue patient care in psychology or psychiatry, where face-to-face consultations are not possible. Experts believe that soon there will be a shift towards online prevention and treatment and in mental health services.
Several home-based therapies are offered throughout neurocare Clinics and worldwide, as well as to third-parties through the neurocare Solutions division.
Home tDCS Programs
tDCS is a non-invasive, well-tolerated neuromodulation treatment. Studies show positive small to medium effects in depression, addiction, pain, rehabilitation and several other treatment areas.
Our DC-STIMULATOR device technologies are approved and applicable for home use. It is therefore suitable for bridging the gap in clients who are currently unable to receive outpatient stimulation therapies, such as Transcranial Magnetic Stimulation (TMS) or Electroconvulsive Therapy (ECT) for the treatment of depression. The use of the DC-STIMULATOR Mobile device is safe and integrated with online systems so that treatment can be monitored remotely.

Learn more about the application of home-use direct current stimulation.
Professionals can now gain access to advanced training in neuromodulation online
Earlier this year in-person travel and gathering restrictions due to the COVID-19 pandemic, forced our Trainign division, neurocare academy to postpone in-person events. Since then, the neurocare academy team have been busy adapting courses to a more convenient online format.
Health professionals can now enrol in the neurocare group's brand new online LMS by neurocare academy. With more than 30 hours of lectures and online resources created by our expert scientists and clinicians, users will have access to more than 20 years' research in the research and clinical application of tDCS, rTMS and Neurofeedback. Courses feature leading neuromodulation researcher and presenter, Dr Martijn Arns (Netherlands), alongside colleagues Dr Trevor Brown (Australia), Joris van Neijenhof (Netherlands), Drs Ines Mynttinen (Germany) and Dr Eliana Garcia Cossio (Germany).

At neurocare our mission is to really help promote these advanced and evidence-based modalities. We want to make this information more accessible to healthcare professionals and researchers, so that we can see these methods be applied the right way and making a difference.

So that users don't lose the benefit of interacting with other professionals and our expert presenters, enrolment in our LMS course gives professionals access to a live lessons.

Professionals can choose from several learning pathways which cover the theory, research and clinical application of rTMS, Neurofeedback and tDCS. Further modalities and advanced courses will be announced into 2021.
For more information visit lms.neurocaregroup.com.