Targeting Brain Rhythms - tACS with Flavio Frohlich
Jun 22, 2022 - neurocare group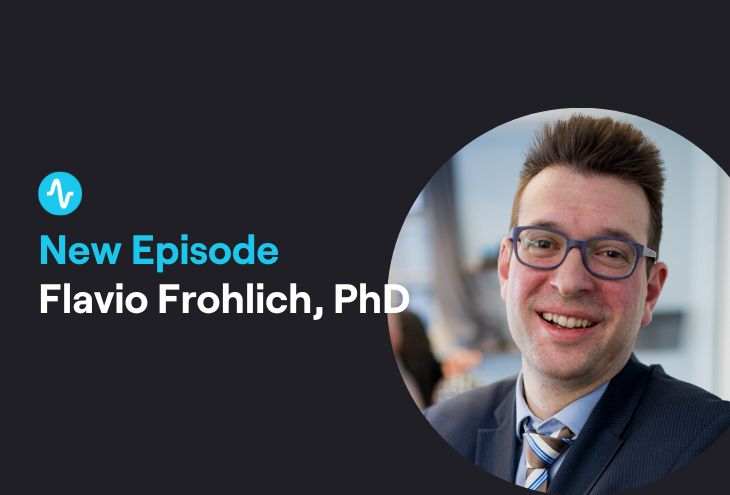 Transcranial alternating current stimulation (tACS) is a non-invasive brain-stimulating technique. tACS uses electrical currents to change brain activity and ultimately alter behaviour. This technique usually involves changes in current direction. As a therapy, tACS is showing promising results for the treatment of depression and auditory hallucinations in schizophrenia.
Dr. Flavio Frohlich is a Professor of Psychiatry, Cell Biology and Physiology, and Biomedical Engineering at the University of North Carolina. He has been pioneering research into tACS for several years. In addition, Dr. Frohlich is also the Director of the Carolina Center for Neurostimulation.
In his latest interview, neurocare's Dr Trevor Brown speaks with Dr. Frohlich on his experience, careers and insights into his research on tACS and targeting brain rhythms.
To learn more about Human Performance Neurofeedback, watch the full interview with Dr Flavio Frohlich and neurocare's Dr Trevor Brown and subscribe to the neurocare YouTube channel.
From a Single Neuron to a Big Vision
Dr. Frohlich's early work focused on single cell activation, and controlling firing rates, leading to an interest in feedback loops within the human brain, such as the application of tACS during sleep spindle production. Also, with interest into the mental health space, novel studies using tACS for auditory hallucinations in schizophrenia and depression have led to further feedback and entrainment research, 'closing the loop' by recording EEG and applying tACS stimulation simultaneously.
Currently, he and his team have a big vision for their work in mental health research: "We have this very ambitious vision that we can truly revolutionise psychiatry by developing new treatments", says Dr. Frohlich. To make this vision a reality, he believes pre-clinical research and clinical science need to be integrated.
Dr. Frohlich recognises that psychiatric medication is highly beneficial to countless patients worldwide, but he also thinks that the field of psychiatry is on the brink of a paradigm shift. "We are shifting from thinking about molecules to thinking about networks", he explains. "This is especially interesting for patients who do not respond to psychiatric medication." The next step is to use brain stimulation to contribute, to modulate, to support how brain rhythms are generated. "Ultimately, we want to directly target the network activity that causes symptoms and distress to these patients", he says.
tACS

in Psychiatry
Dr. Frohlich and his team are focused on developing non-invasive treatments in Psychiatry with tACS in the treatment of depression being a key area of exploration. Because tACS uses low amplitude stimulation, it has the advantage that it can be delivered via a portable battery-powered or chargeable neurostimulation device as opposed to larger neurostimulation devices like TMS (Transcranial Magnetic Stimulation)
One of the team's goals is to explore the therapeutic advantage to tACS as well as controlling outcomes against placebo "If we understand what the stimulation does and how it works, we have a chance to make it better", Dr. Frohlich explains.
This understanding then becomes the basis of personalisation. Eventually, it would allow clinicians to make individual treatments work for patients who do not respond to other therapies.
Weak Signals – Large Effects
Whilst more invasive treatments have certainly helped psychiatric patients for decades if not centuries, the weak signal sets tACS apart from other neurostimulation techniques such as TMS or tDCS (transcranial Direct Current Stimulation).
Through the entrainment of the signal, researchers are noticing large, positive effects. "Weak electric fields change brain excitability in predictable but complex ways", Dr. Frohlich confirms. Effectively, this makes tACS one of the least-invasive options.
Brain Stimulation as a Platform Technology
The team at the Frohlich Lab is approaching their brain stimulation research as a platform technology. They believe that there will be numerous applications in psychiatry, neurology, and related fields.
Importantly, not everyone receives the same stimulation for their treatment of depression or other mental health disorders. Instead, treatment and application need to be personalised and rationalised for each application.
Dr. Frohlich and his team have shown that tACS can successfully modulate brain activity in patients suffering from schizophrenia. In a placebo-controlled, double-blind study they proved that the effects lasted for several weeks after treatment.
He believes that the future of brain stimulation lies in taking a more holistic approach. Rather than targeting one brain rhythm, Dr. Frohlich points out that all rhythms relate to each other. Scientists have an opportunity to take a wider neurophysiological and behavioural approach to understand how stimulation reorganises brain networks.
---
About the series
neurocare brings the world of neuroscience into clinical practice. We educate professionals worldwide in the correct use of TMS, tDCS, Neurofeedback and other emerging techniques, and share the latest knowledge and updates as well as the history of these digital therapeutics. Neuroscientist Dr Trevor Brown, who features on neurocare's Learning Management System, an online training platform, connects with leading researchers each month as part of a new interview series to discuss present and future clinical applications of neurostimulation techniques (e.g. TMS, tDCS) as well as exploring the use of EEG and Neurofeedback in clinical and research settings.