tDCS for Auditory hallucinations in schizophrenia
Learn more about the use of tDCS for Auditory hallucinations in schizophrenia, how it works and the scientific evidence behind it.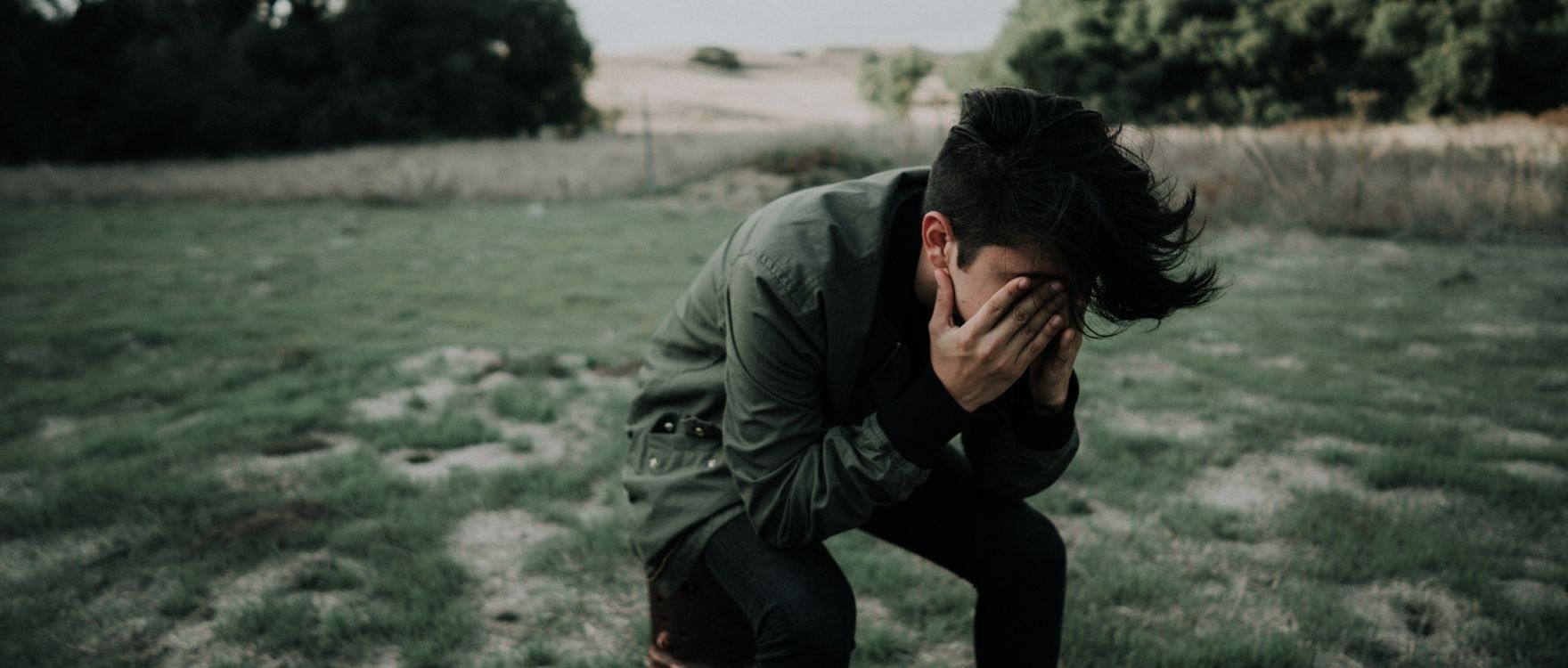 Acoustic hallucinations, also known as auditory hallucinations, are a common symptom experienced by a significant portion of individuals with schizophrenia, estimated to affect between 50 and 70% of patients. These hallucinations involve hearing voices or sounds that are not actually present. Treating auditory hallucinations can be challenging, and conventional approaches such as antipsychotic medications may not always be effective for all patients.
Transcranial direct-current stimulation (tDCS) has emerged as a potential treatment option for these difficult-to-treat hallucinations. By using tDCS, clinicians can stimulate specific areas of the brain and induce synaptic structural modifications, which can lead to long-term improvements in the brain's function. In the case of auditory hallucinations, tDCS can help synchronize the activity of the brain's hemispheres and regulate excitation states in the Wernicke area, which is involved in language processing and auditory perception.
The application of tDCS has shown promising results in reducing auditory hallucinations in a relatively small number of treatment sessions. Moreover, the effects of tDCS can last even after the treatment period, offering the potential for lasting benefits.
Transcranial Direct Current Stimulation (tDCS) is a non-invasive, well-tolerated neurostimulation treatment. In practice, tDCS involves attaching an anode and cathode electrode to the head producing a weak electrical current that is applied to the brain. Several studies have shown positive effects on a range of conditions. tDCS equipment is easy to use, and the treatment is painless and safe. When combined with other therapies, tDCS can enhance their positive effects. Depending on the voltage, duration, polarity, and location of the electrodes, the applied current has an inhibiting or stimulating effect. tDCS modifies the resting membrane potential, either promoting or inhibiting the transmission of information. This allows the therapist to modulate neuronal excitability and activity levels.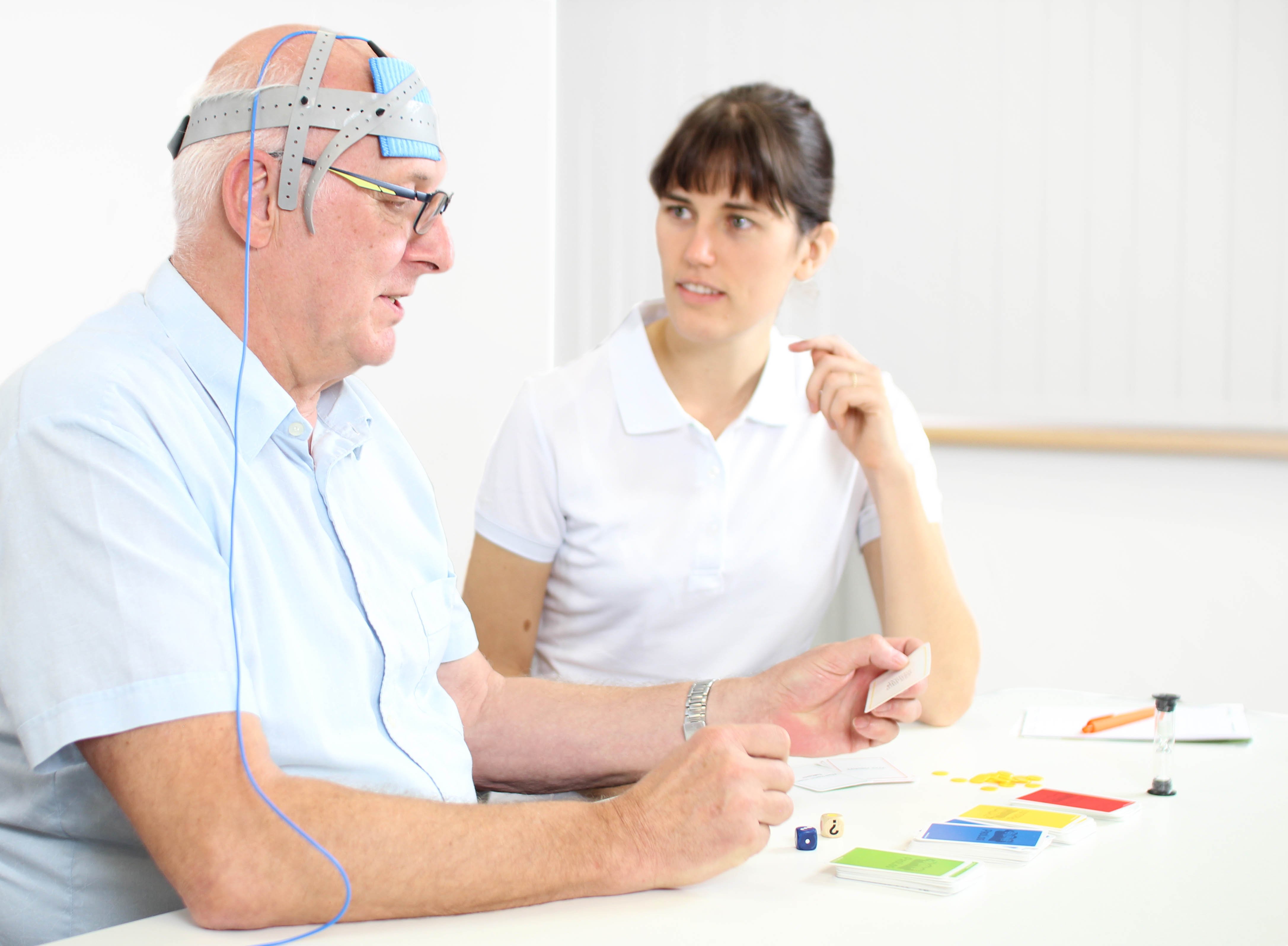 Why tDCS for Auditory hallucinations?
Researchers and therapists are interested in exploring
tDCS
as a treatment for auditory hallucinations in schizophrenia due to its potential to offer a safe, non-invasive, and potentially effective approach. Conventional treatments may not fully address auditory hallucinations in some patients.
tDCS
can induce synaptic changes and promote neuroplasticity, potentially modulating brain activity and reducing hallucinations. It is well-tolerated and shows promising
initial
results. With the potential for lasting effects,
tDCS
could become a valuable addition to schizophrenia treatment options,
providing
relief for those who do not respond well to traditional medications. Further research aims to
establish
its efficacy and long-term benefits.
Is tDCS for Auditory hallucinations scientifically proven?
tDCS has 'Level B' evidence, which is considered to be 'probably effective' in the treatment of auditory hallucinatins in schizophrenia. This level includes evidence from well-conducted clinical trials without randomization, case-control studies, or cohort studies. While not as strong as Level A evidence, Level B still provides moderate support for the therapy's effectiveness.
In a study by Brunelin and colleagues in 2012, researchers aimed to find a new treatment for patients with schizophrenia who experience auditory verbal hallucinations and do not respond well to regular medications. They used a technique called transcranial direct-current stimulation (tDCS) to stimulate specific areas of the brain associated with these symptoms. The treatment involved applying a weak electrical current through electrodes placed on the head for 20 minutes, twice a day, for five consecutive weekdays.
The results showed that tDCS significantly reduced the severity of auditory verbal hallucinations, with a mean reduction of 31%, and the improvement lasted for up to three months. Additionally, tDCS showed positive effects on other symptoms of schizophrenia, particularly negative and positive symptoms. Although the study had a small sample size, the findings suggest that tDCS has the potential to be a promising treatment for refractory auditory verbal hallucinations and certain manifestations of schizophrenia, in patients which had not been helped by pharmacology.
Scientific articles on tDCS for auditory hallucinations in schizophrenia
Brunelin J et al., Examining transcranial direct-current stimulation (tDCS) as a treatment for hallucinations in schizophrenia. Am J Psychiatr 2012
Lefaucheur JP et al., Evidence-based guidelines on the therapeutic use of transcranial direct current stimulation (tDCS). Clin Neurophysiol 2017
The information on this page is general in nature and is not intended to be a substitute for professional medical advice. Please speak with your doctor about your options for treatment.
Latest news and insights on tDCS
Seek innovative and personalized treatment at a clinic near you