TMS Neuronavigation
Leading Neuronavigation systems for advanced practice and research of Transcranial Magnetic Stimulation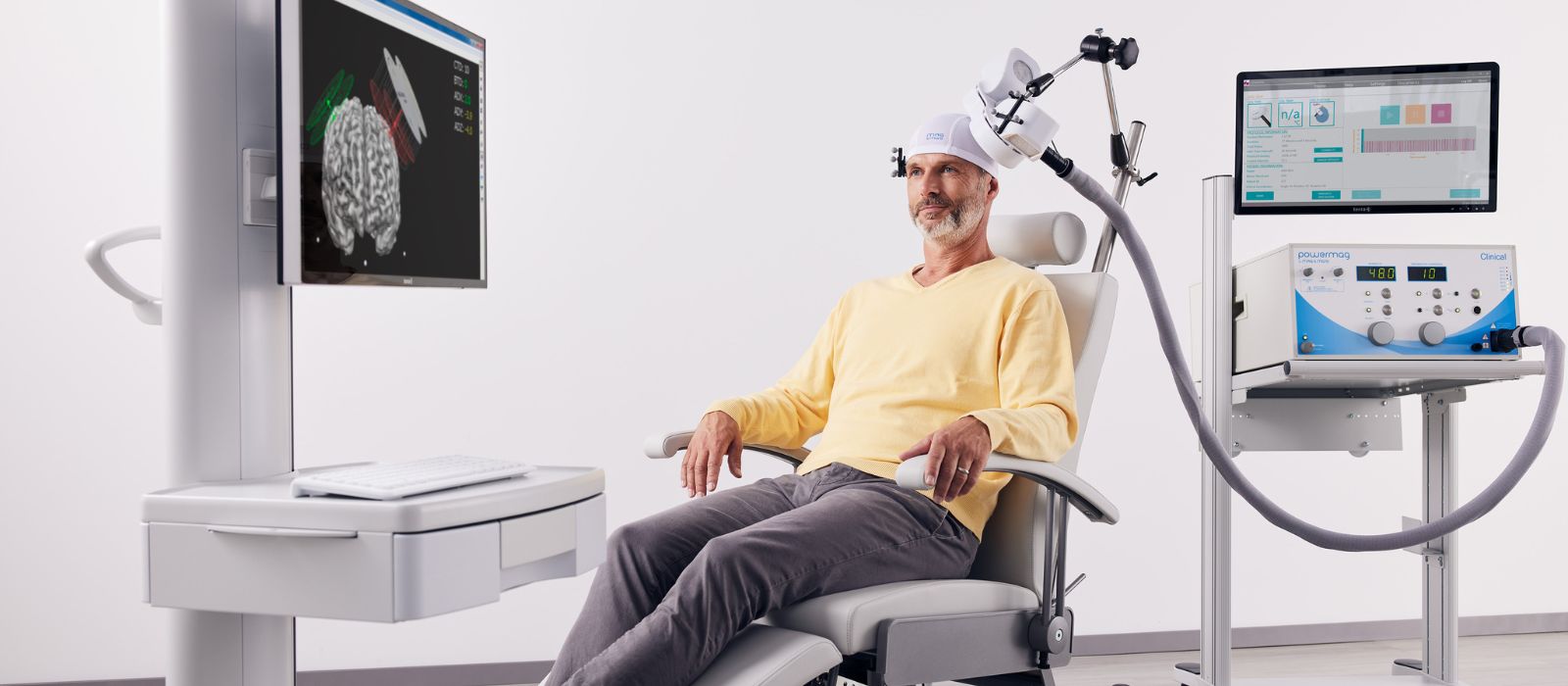 Straight to:
In transcranial magnetic stimulation (TMS), a pulsating magnetic field affects the electrical activity of nerve cells in the brain.
This requires precise positioning of the magnetic coil over the region to be stimulated in the brain. In TMS studies, the coil is positioned over the head using external landmarks and measurements or by trial and error until the desired response is generated, typically measured by a twitch in the patient's hand.
Neuronavigation allows for a more precise stimulation and helps science better understand the effects of TMS as a therapy for Depression, OCD and other Psychiatric disorders.
TMS Neuronavigation Systems
PowerMAG View! Neuronavigation
For precision TMS therapy and research. Compatible with PowerMAG and Apollo systems.
Brainsight® TMS
The Brainsight® TMS neuronavigation system integrates with MRI data sets for precise coil positioning.
We are here to help you find the right technology and training for your practice or research