THERA PRAX®Q-EEG
Bio - and Neurofeedback System for clinical practice of Slow Cortical Potentials (SCP) Neurofeedback and multi-channel recording of EEG, ECG and EMG.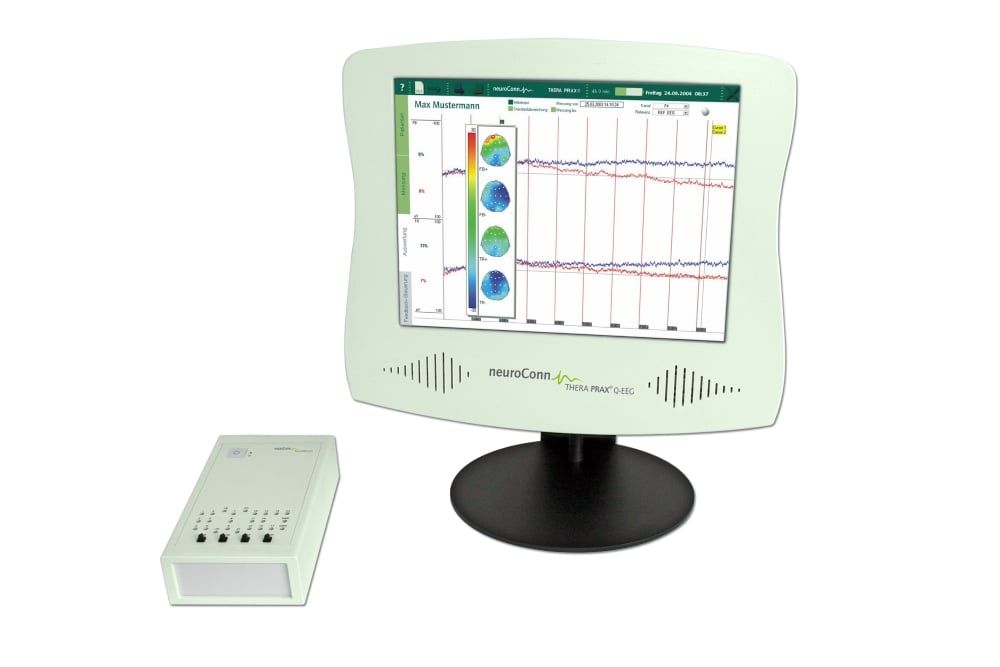 The THERA PRAX® Q-EEG with 22 channels is another member of our successful family of products for direct current EEG feedback / neurofeedback and biofeedback. It combines the convenience of a complete, ready-to-use system and the safety of a medical device.
During biofeedback - a treatment method, based on operant conditioning - the patients receive feedback about their physiological states and changes in these states, which mostly cannot be perceived by the patient. Neurofeedback is a kind of biofeedback and therefore a method in instrument-based behavioral therapy. It allows the patients to perceive and self-regulate their brain activity.
The THERAPRAX® Q-EEG is used in children with impaired self-regulating ability of the brain. The impairment may be manifested at neurological and/or behavioral levels such as ADHD.
In addition, it is possible to reliably record multichannel EEG, ECG and EMG signals as well as peripherical bio-signals to describe psychophysiological correlations during relaxation or a stressful situation. To individually control the progress of therapy, cognitive evoked potentials can be recorded.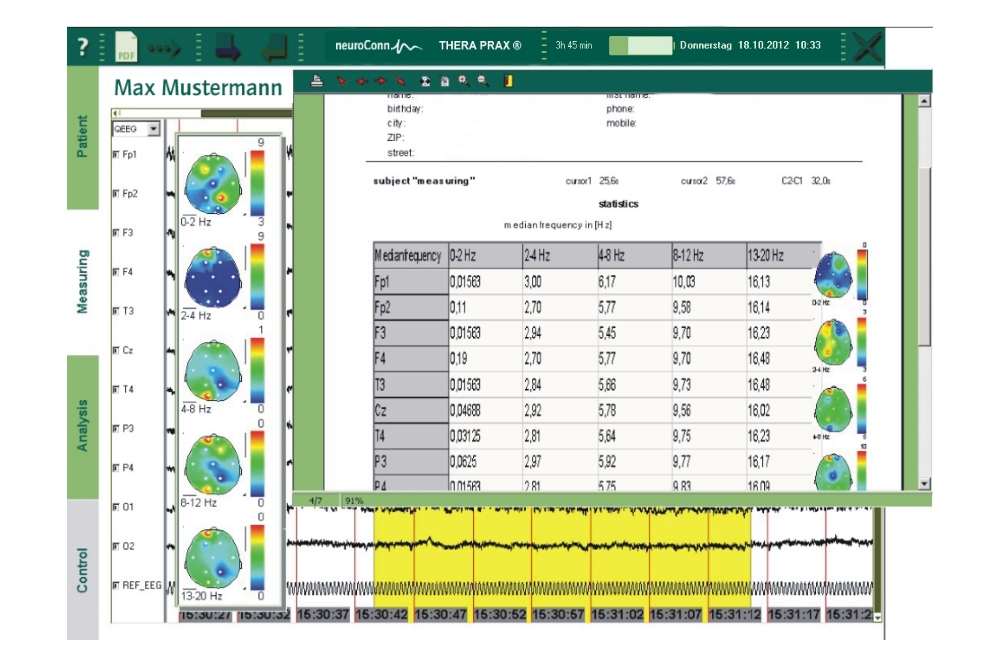 Short description of the slide.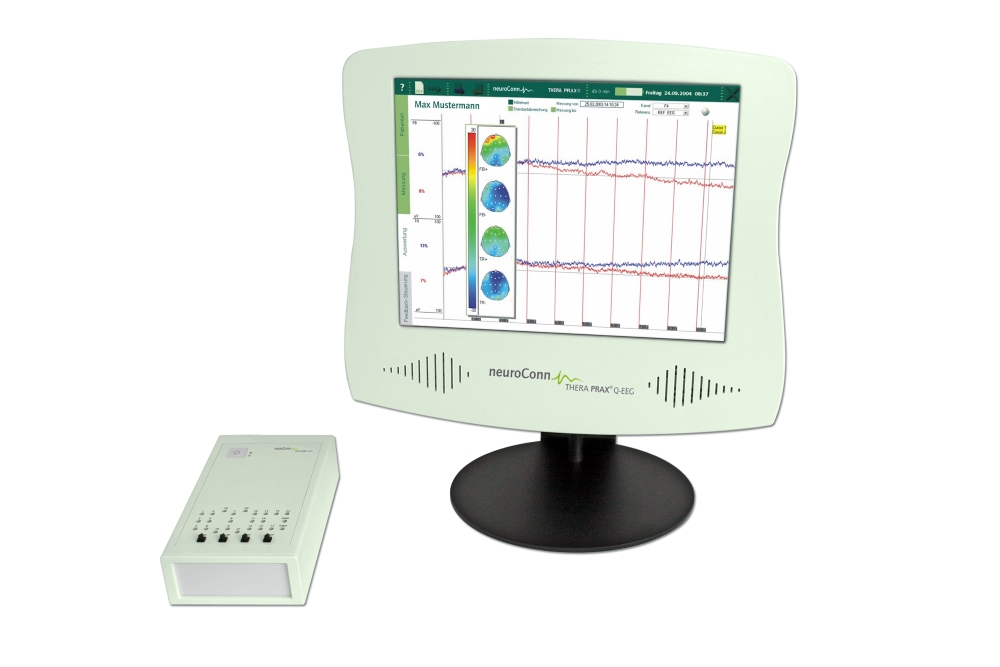 Short description of the slide.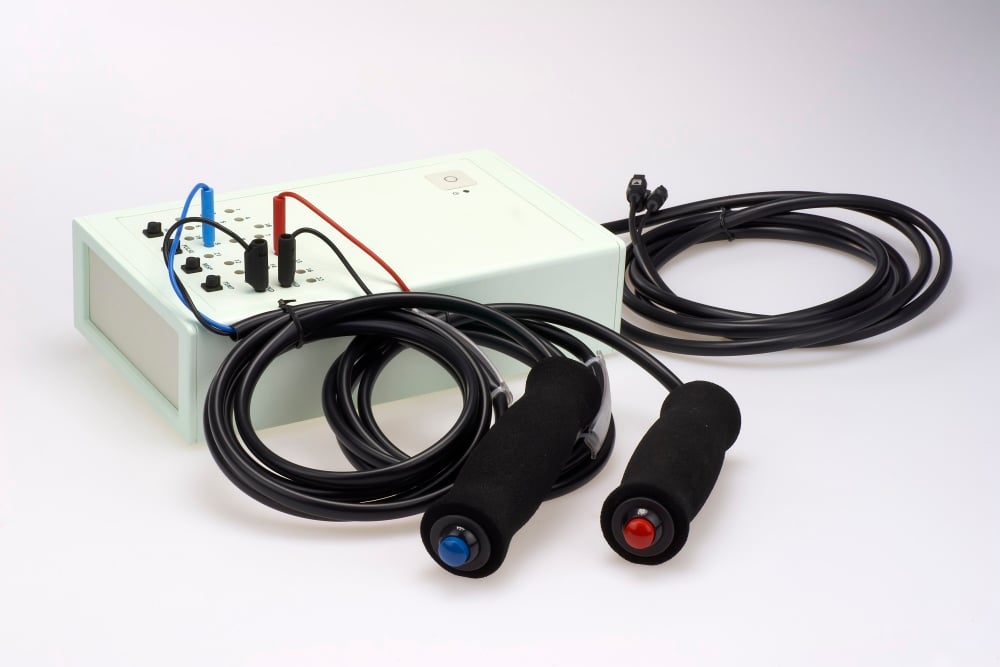 Short description of the slide.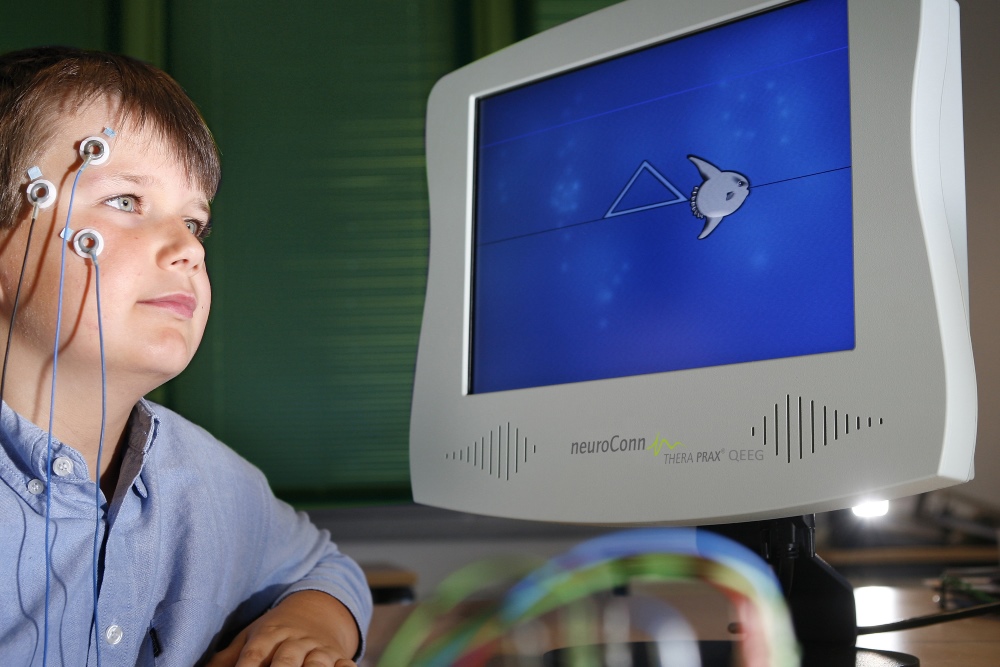 Short description of the slide.
Features of the THERA PRAX® Q-EEG:
Complete system consisting of a 22-channel full-band DC-EEG amplifier, a PC with integrated 15" TFT colour display, software for neurofeedback and analysis, keyboard, mouse
Standardized, clinically evaluated protocols for DC-EEG feedback of the slow cortical potentials (SCP) with automatic online correction of eye and muscle movement artefacts
Frequency feedback (Delta, Theta, Alpha, Beta, SMR, Gamma and any desired band) and frequency ratios (e.g. beta/theta)
Free choice of frequency band, algorithm and combinations of the two (ration, correlation, coherence, bicoherence etc.)
Recording of a quantitative EEG in combination with peripheric signals
Analysis of single session and comparison of multiple sessions
Audiovisual feedback and animation
Biofeedback for heart rate, EMG, ECG (optional: for breathing, temperature, GSR, pulse curve)
Large number of optional software modules, such as cognitive evoked potentials (CNV, P300, readiness potential etc.)
Optional secondary monitor for the patient and equipment trolley
Product-specific downloads
Accessories for neurofeedback
For our neurofeedback devices we offer a wide range of accessories, such as electrodes, pastes, caps or exercise materials. You can order single products sets from us. Please contact us. We will be happy to advise you on which accessories are useful for you.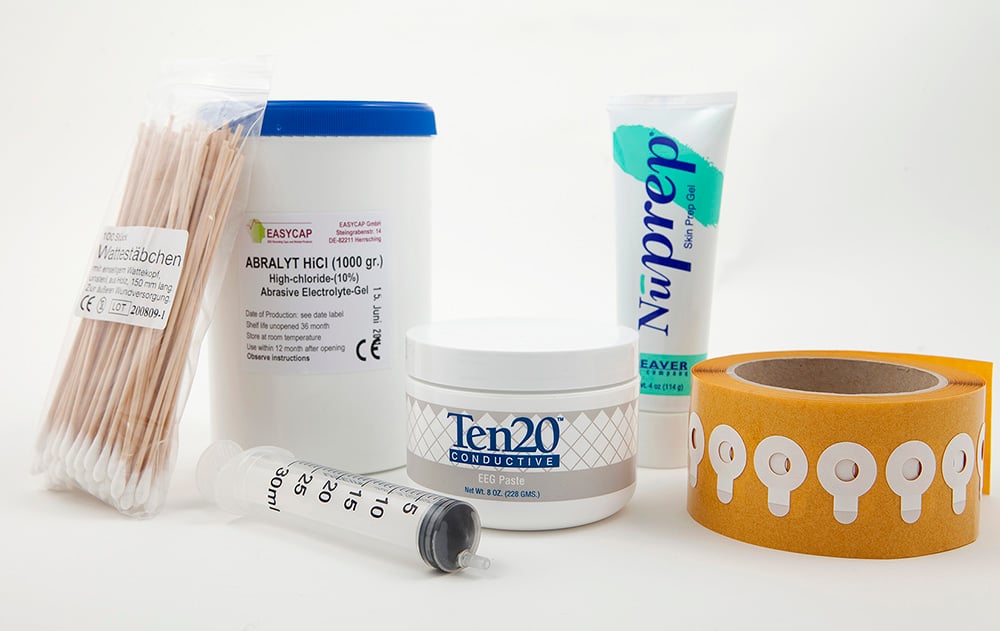 We are here to help you find the right technology and training for your practice or research
Overview frequencies in the EEG