THERA PRAX® MOBILE
Clinical Bio - and Neurofeedback system for Slow Cortical Potentials (SCP) training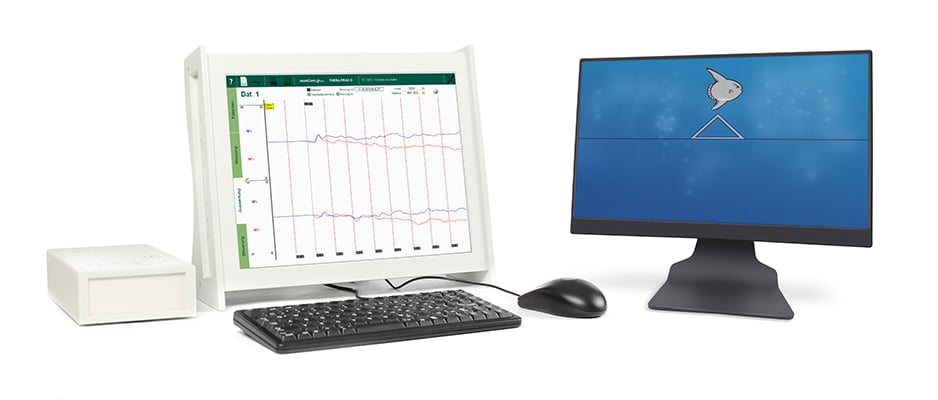 The THERA PRAX® MOBILE by neuroConn is a portable, mobile DC-EEG neurofeedback and biofeedback system. It combines the convenience of a complete, highly manageable, ready-to-use system and the safety of a medical device.
This high-performance neurofeedback equipment is based on our innovative DC-EEG amplifier technology and is well suited for the training of self-regulation of slow cortical potentials (SCP). Here artefacts triggered by eye and muscle movements are corrected online. Supplemented by differing sensors (GSR, TEMPERATURE, RESPIRATION, PULSE), doctors and therapists can use the equipment for biofeedback training.
With neurofeedback you can treat patients whose brain's ability to self-regulate is impaired. The impairment can be neurologically caused and/or take place at the behavioral level. The THERA PRAX® MOBILE is approved for the treatment of children with ADHD.

In the neuroCare clinics as well as in practices and clinics worldwide, therapists and physicians also achieve positive results with other impairments, such as sleep disorders or psychiatric diseases.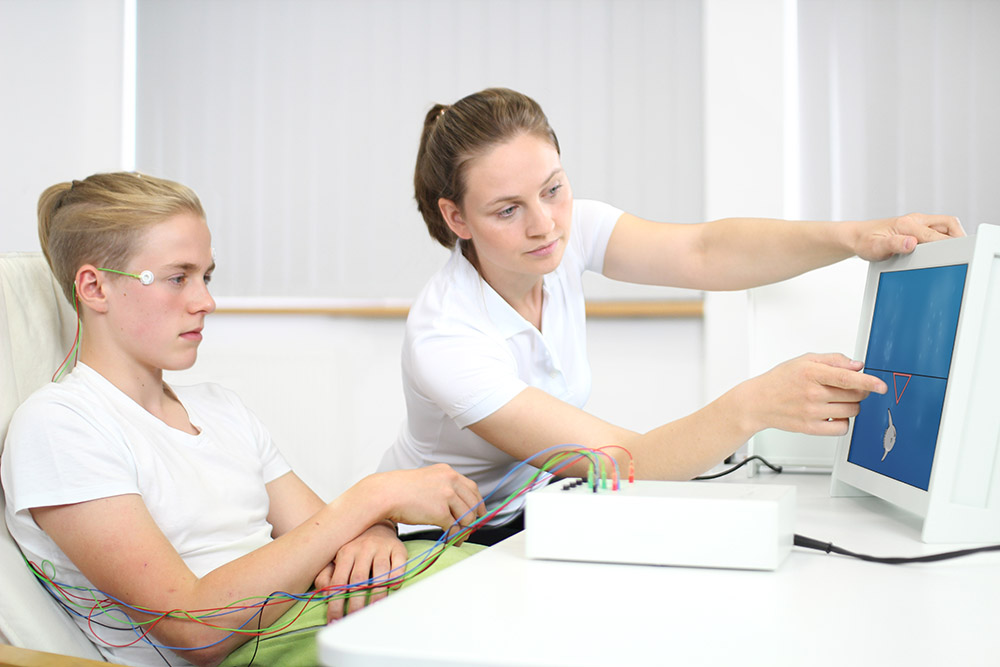 Short description of the slide.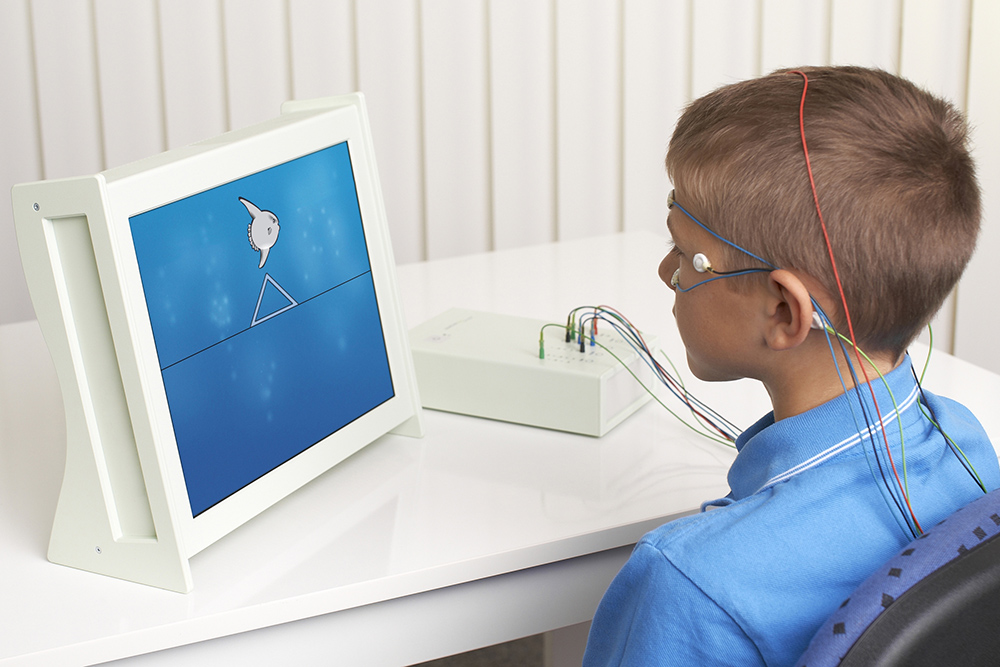 Short description of the slide.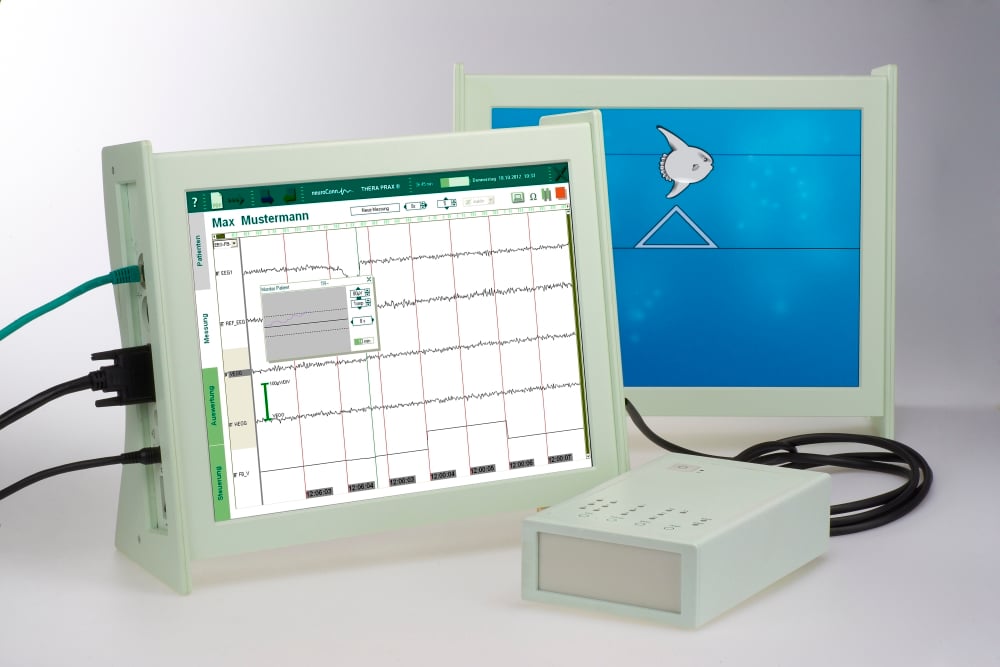 Short description of the slide.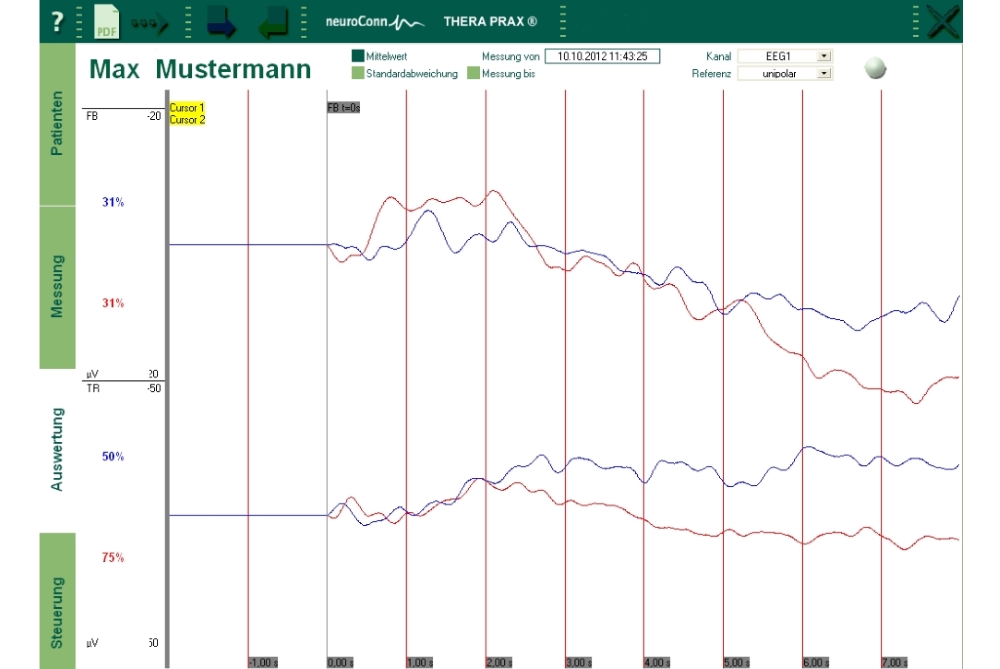 Short description of the slide.
Features of the THERA PRAX® MOBILE system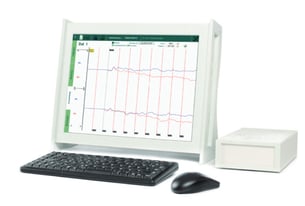 Complete system consisting of a 13-channel full-band DC-EEG amplifier, a mobile PC with integrated 15" TFT colour display, software for neurofeedback and analysis, keyboard, mouse
Standardized, clinically evaluated protocols for neurofeedback of the slow cortical potentials (SCP) with automatic online correction of eye and muscle movement artefacts
Frequency feedback (Delta, Theta, Alpha, Beta, SMR und Gamma) with frequency ratios
Biofeedback for pulse, temperature, heart rate, EMG, ECG, oxygen saturation and galvanic skin response
Large number of software modules such as cognitive evoked potentials (CNV, P300, readiness potential etc.)
Analysis of single session and comparison of multiple sessions
Audiovisual feedback and animations
Product-specific downloads
Accessories for neurofeedback
For our neurofeedback devices we offer a wide range of accessories, such as electrodes, pastes, caps or exercise materials. You can order single products sets from us. Please contact us. We will be happy to advise you on which accessories are useful for you.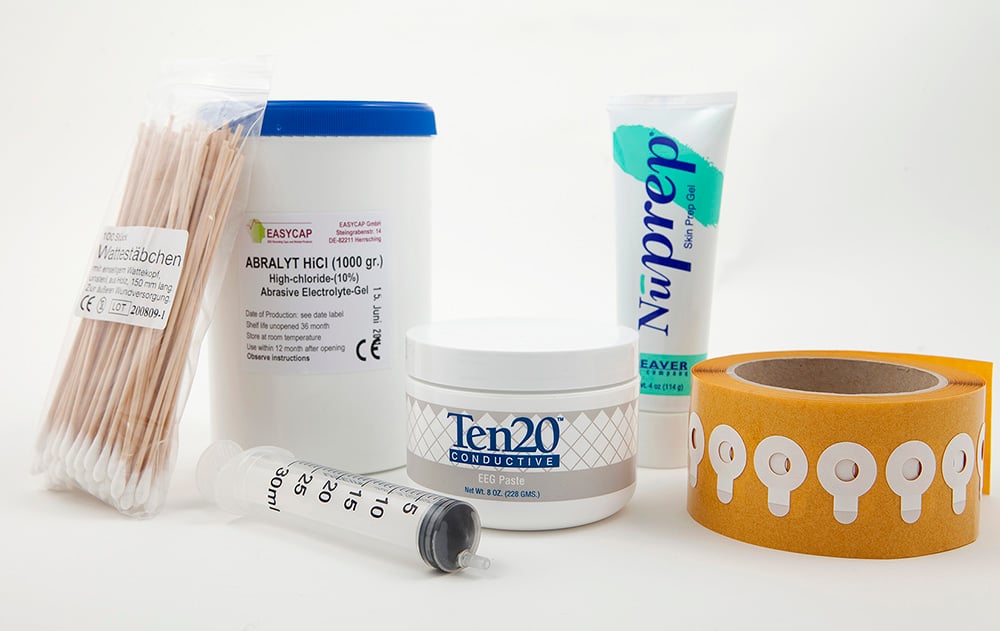 We are here to help you find the right technology and training for your practice or research
Neurofeedback courses and workshops
neurocare academy offers a Neurofeedback course accessible to practitioners worldwide through the online LMS e-learning platform. This can then be followed by a practical 'hands-on' Neurofeedback workshop scheduled throughout the year in our training centres worldwide.