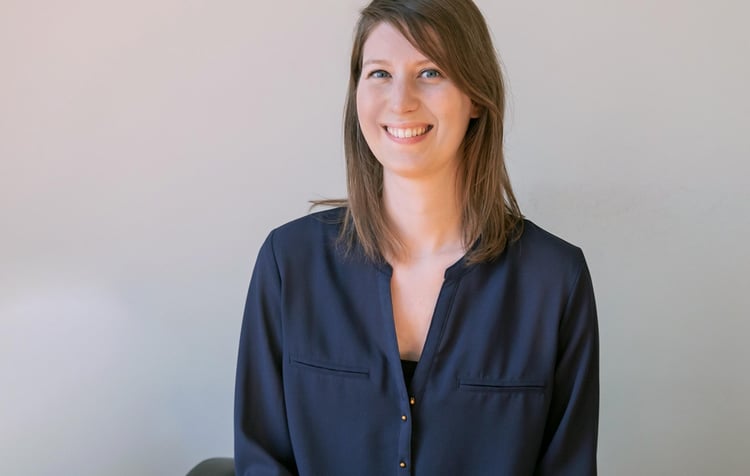 Myrthe Olde Bijvank-van Eerdt, MSc, is a Gz-psycholoog (a Dutch title for Health Care Psychologist) who completed her post-master study in 2019. She holds a Bachelor's degree in Psychology from the University of Nijmegen in 2012, a Master's degree in Medical Psychology (with a focus on clinical neuropsychology) from the University of Tilburg in 2014, and a Post-Master's degree in Health Psychology from RCSW (Radboud Centrum Sociale Wetenschappen) in 2019. She also has certifications in EMDR, Scheme Focused Therapy, and CBT, and has attended courses in rTMS, Neurofeedback, tDCS, and SCP.
Myrthe has been associated with neurocare in Nijmegen since 2015, where she performs rTMS, Neurofeedback, and other treatments. She is also a registered 'rTMS Supervisor' from the Stichting Hersenstimulatie (Foundation of Brain Stimulation) and can train and supervise individuals who want to become rTMS technicians or professionals.
In addition to her role at neurocare, Myrthe previously worked as a medical psychologist in training at the hospital TweeSteden in Tilburg in 2013-2014 and worked at the department anxiety and depression (+OCD) at the Mental Health Care facility Oost-Brabant (GGZ Oost Brabant) in 2015. She also teaches the course "Basics of Psychopathology in Adults" at RINO group since 2021.
Myrthe pursued this career path due to her interest in the working mechanisms and co-operation between the body/brain and psyche. She enjoys working at neurocare in Nijmegen because of their efforts to optimize treatment and often perform pilot studies in cooperation with the investigators of Brainclinics. Myrthe also finds it rewarding to teach others, and as a result, she participates in the Neurocare Academy as a hands-on trainer for rTMS and Neurofeedback.
Myrthe is motivated to teach other practitioners about neuromodulation because she enjoys simplifying complex material and seeing others understand and apply it in practice. She finds it inspiring to get questions from trainees and likes to stay up to date with the science of treatment, which teaching others also stimulates.
We are here to help you find the right technology and training for your practice or research