Professional Training in Transcranial Magnetic Stimulation (TMS)
Healthcare professionals in Australia are invited to learn the technique of TMS (Transcranial Magnetic Stimulation), through neurocare academy's globally recognized 2-part training program, also endorsed by RANZCP.

Become certified to deliver TMS on the MBS. This RANZCP accredited course covers everything you need to know to conduct clinical treatment effectively and safely.
Our clinic is recognised as an accredited International Standards Organisation (ISO) provider of outpatient rTMS services and all participants will receive a certificate acknowledging their time spend towards Continuing Professional Development (CPD).
2024 dates now available
Dates for our 2024 in-person training workshops are now open for booking. Visit our Eventbrite page to see our next workshop dates and locations.
This course is RANZCP accredited, upon completion participants will have the theoretical knowledge and practical experience required for certification.
RANZCP-endorsed rTMS training courses can be claimed under Section 4: Self-Guided Learning Activities. This includes time spent reading or viewing training materials as well as course time.

Our courses are structured in two parts, we recommend you complete Part 1 prior to progressing to Part 2 as it will support your hands-on learning.
You must complete both Parts 1 and 2 to receive RANZCP accreditation.
The rTMS Certification Course is intended for:
Psychiatrists
General Practitioners*
Nurses*
Psychologists, Clinical Psychologists, Neuropsychologists*
Students and Researchers in a related field*
* rTMS can be administered by a trained healthcare professional under the supervision of a psychiatrist. Please see the RANZCP guidelines for rTMS practice within Australia.
Part 1: Online: 6 hours, $760 +GST
Part 2: Face-to-face: 4 hours, $480 + GST
Part 1
Online self-paced learning
The course begins with a didactic curriculum of videos and readings covering the fundamentals of rTMS, delivered through our purpose-built e-Learning system. You can learn at your own pace from skilled technicians, world-renowned researchers, and experienced clinicians. Upon successful completion of this component, you will have covered:
Key rTMS theory
rTMS Safety
Ethical use of rTMS
rTMS Case Studies
Personalisation and Optimisation of rTMS

We also recommend his course to learn if rTMS is the right for your practice, before committing to practical training or a device purchase.
Accessing Part 1
Please click here to register and begin your learning journey today. This link will direct you to our global LMS, where you can easily register and gain access to a wide range of professional lessons, testing materials, a comprehensive reading library, scientific resources, and instructional videos.
---

Not sure if the course is suited to you?
Click here for complimentary access to Lesson 1 and find out more about what the course involves.
Part 2
Face-to-face workshop
The course continues with an in-person practical training workshop. You can take part in one of our training sites in Sydney, Melbourne, Queensland, or New Zealand. Alternately we can arrange to train at a location of your choice*.
Our workshop component provides the opportunity to observe the core techniques of rTMS performed by a skilled technician and practice these techniques under supervision. All training is completed on devices approved by the Therapeutic Goods Administration. During the workshop, participants will receive instruction, the opportunity for practice, and performance feedback in:
Basic device operation and setting parameters for stimulation
Proper coil handling
Identification of stimulation locations
Assessment of motor thresholds
Accessing Part 2
Visit our Eventbrite page to see our next workshop dates and locations. Minimum numbers and additional cost of the online training course may apply.
If you wish to arrange onsite training, please contact us.

neurocare offers a range of training programs in neuromodulation for mental health professionals. In addition to TMS we deliver courses in tDCS and Neurofeedback, as well as custom training and supervision. Visit our training page for further details.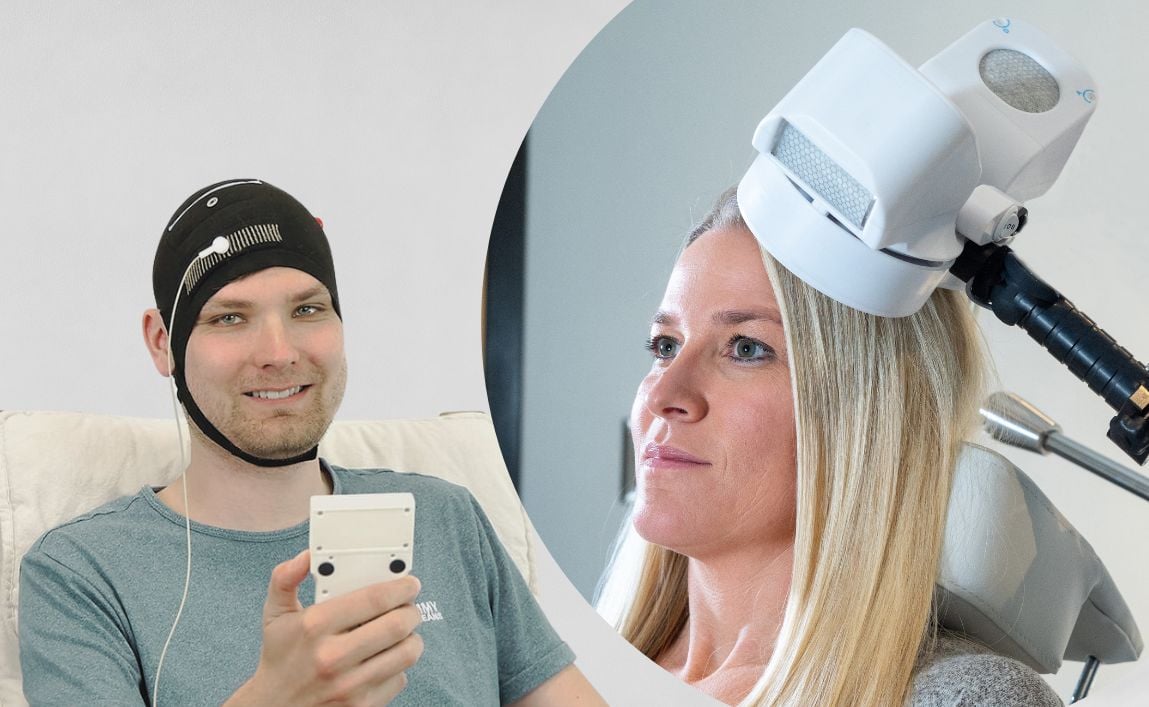 Enquire about our professional training courses in Australia
We are here to help you advance your practice in using the latest innovations in personalization and neuromodulation