Information for Referrers
Discover further information on how you can refer your patients to neurocare's highly personalised mental health programs, which include Transcranial Magnetic Stimulation (TMS), now eligible for rebates in Australia.

Straight to:
Despite increasing awareness that there is no on-size-fits-all solution for mental health conditions, traditional healthcare relies heavily on standardisation. Common treatments have remained unchanged for decades, meaning many patients may not receive care appropriate to their needs.
We recognise people have distinct needs and goals, as well as unique brain physiology and patterns of thinking. Our clinicians provide individualised support for each client's circumstances based on personalised assessment.
We help individuals at all life stages with:
Depression (including treatment-resistant depression)
Anxiety disorders, including generalized anxiety, specific phobias, PTSD, and OCD
Developmental conditions, including ADHD, autism/ASD and learning difficulties
Stress, burnout and chronic fatigue
Concussion and traumatic brain injury
Insomnia and co-morbid sleep disorders
Speech and auditory processing difficulties
Neurological conditions, including stroke, Parkinson's disease, Alzheimer's disease, epilepsy, migraines, and chronic pain

Standard Medicare rebates will apply for the initial consultation. If your patient is a candidate for treatment, a detailed plan with fees will be provided. Patients with a Mental Health Care Plan will be eligible for partial rebates. NDIS participants are welcome to enquire about our services.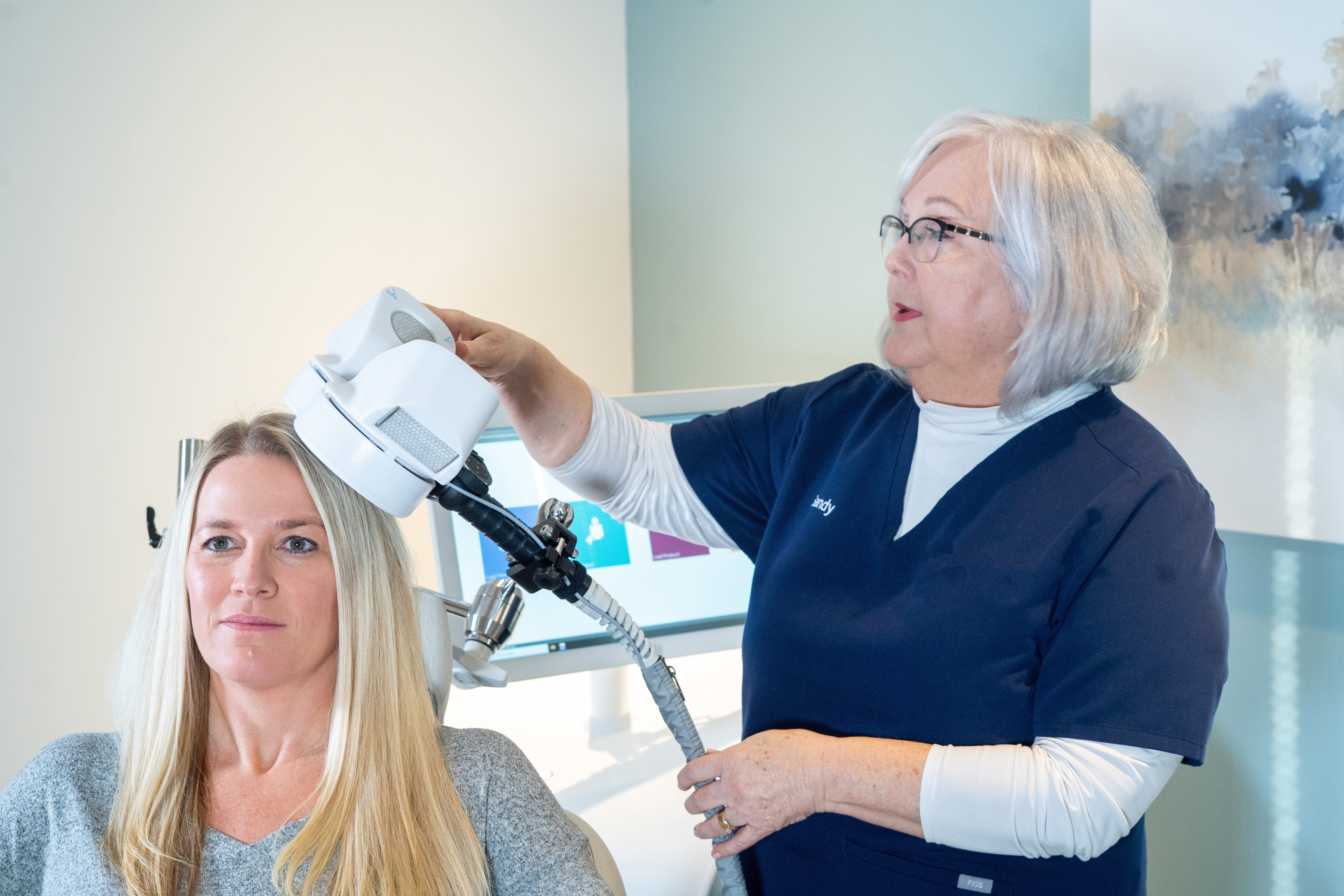 Medicare Funding for TMS
Medicare funding is available for TMS treatment, for patients with depression that has not responded to antidepressant medications or psychotherapy. Use our TMS referral form to refer your patient to this service.
Not sure if our services are right for you?
We are here to help you navigate your treatment options