Australians with Treatment-Resistant Depression may soon benefit from Medicare funding for TMS therapy
Jul 7, 2021 - neurocare group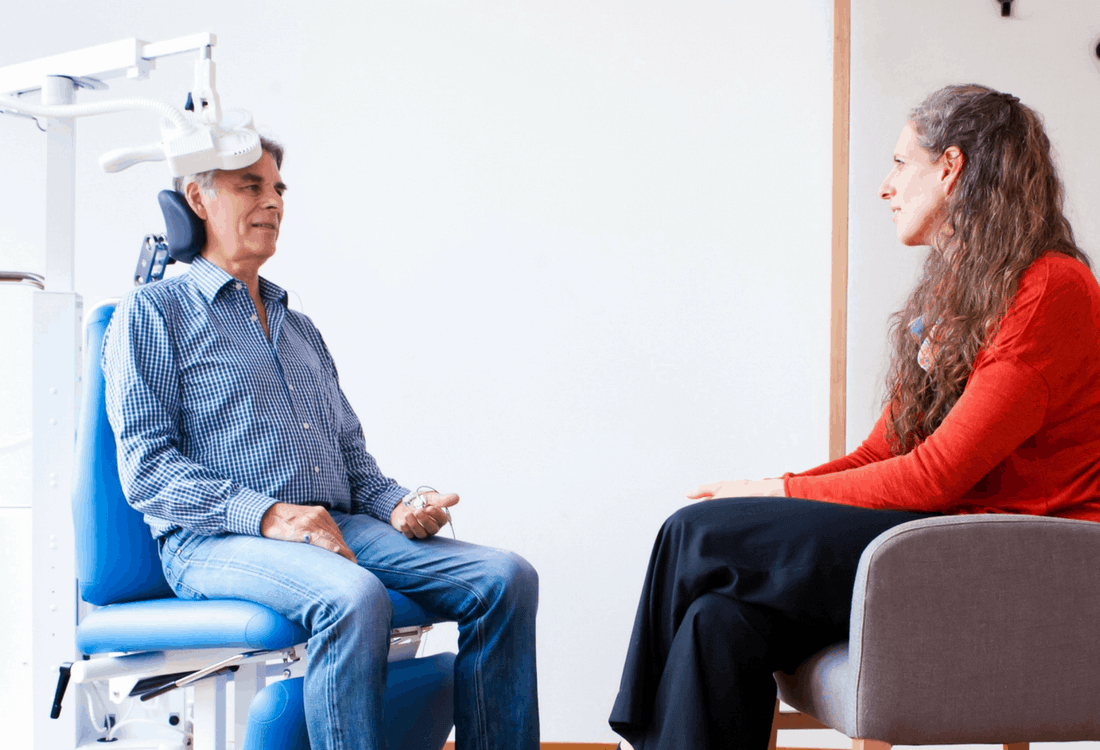 Recently the Australian Federal Government announced in the budget significant funding towards mental health initiatives, including $288.9m to approve an MBS item for the highly effective antidepressant treatment repetitive Transcranial Magnetic Stimulation (rTMS).
This signifies an important step forward for Australians needing access to more acute care for treatment-resistant depression and is recognition from the government of rTMS's potential benefits, an already widely rebated and proven neurostimulation method globally.
Despite the budget announcement, outpatient rTMS providers like neurocare Clinics Australia are still waiting for further details on specific guidelines through the Medicare Benefits Scheme, which may take some months. The funding will help reduce the out-of-pocket costs for TMS therapy, which requires regular, intensive sessions in a short period of time.
What referrers need to know about the MBS funding for rTMS in Australia
Patients eligible for funding for rTMS treatment must fulfil the following criteria:
Be an adult (≥18 years) diagnosed with major depressive episode;
Have failed to receive satisfactory improvement in depression despite the adequate trialling of at least two different classes of antidepressant medications, unless contraindicated;
Have also undertaken psychological therapy unless inappropriate; and
Have not received rTMS treatment previously.
See the Fact Sheet: Medicare Benefits Schedule Listing of Repetitive Transcranial Magnetic Stimulation on the Medicare Benefits Schedule
Best-practice rTMS and personalised Depression treatments
neurocare Clinics Australia uses a personalised assessment to determine the best treatment for each patient. rTMS therapy, in combination with other personalised assessments and neuromodulation techniques requires a commitment of up to 20 – 30 sessions. Due to the frequency and intensity of the personalised program there is a larger up-front cost over a short period, however, the higher response and remission rate from rTMS treatment makes the commitment worthwhile, particularly for patients who have not responded to other forms of therapy or medications.
Combined TMS and Psychotherapy more effective treatment for Depression
Personalised brain mapping assessments ensure that the treatment is specifically targeted to the patient's needs. A one-size-fits-all protocol, or self-reported symptoms assessment, may not capture the full potential of the treatment.
A combined personalised neuromodulation and psychotherapeutic approach has been shown to improve the likelihood of the patient retaining the antidepressant effects well after the program, with a 56% remission rate, compared to a 37% remission rate if rTMS is provided as a monotherapy (administered in shorter, 20-minute sessions, without talk therapy) (Donse et al. 2018).
In light of this announcement, Australians suffering from Depression should not delay seeking treatment from their healthcare provider.