Insomnia & Sleep Disorders
Learn about your options for targeted therapy to address the underlying cause of sleeplessness and sleep disorders.

Straight to:
Sleep issues underlie a wide range of mental health problems and can cause or exacerbate symptoms in ADHD, depression, OCD, anxiety and general learning, behavioural or mood disorders. Our motivation, energy, concentration, behaviour, memory, mood and ability to learn are all affected by lack of sleep.
Insomnia treatment is now focused on finding the underlying causes of sleep issues with insights into brain activity. Treatment for insomnia can be sustainable, effective and without the need for sedative sleeping pills.
neurocare has been an advocate for sleep hygiene awareness in clinical practice for more than a decade and has pioneered effective and cutting-edge programs delivered in neurocare clinics worldwide.
What is Insomnia and who is affected?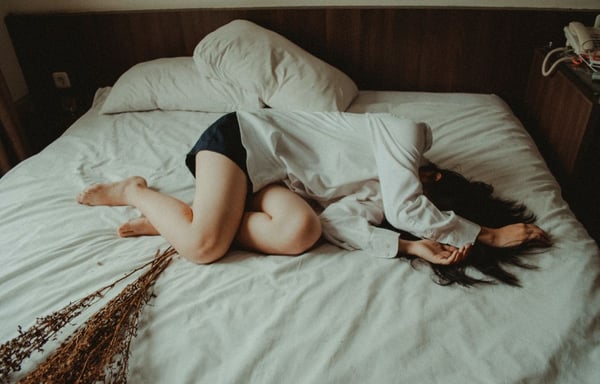 Insomnia is a sleep disorder that makes it hard for sufferers to fall asleep and stay asleep. Others wake up too early and find themselves unable to get back to sleep or feel tired when they wake up.
A persistent lack of sleep diminishes work performance and overall quality of life by draining your energy levels and negatively affecting your mood.
Short-term, acute insomnia is a normal reaction to a traumatic event or a stressful situation. But when sleeplessness becomes a long-term problem, it may be time to seek professional help.
Causes of Insomnia and Sleep Problems
Sleep disorders can be caused by one or a combination of:
Psychological causes
Psychological causes of insomnia include distressing situations such as trauma or a difficult personal or work relationship. Most of them are temporary. However, over a prolonged period, they can cause depression, anxiety, or ADHD.
Medical causes
Insomnia can be caused by medical problems such as heartburn, diabetes, or restless leg syndrome. If you suffer from any of these, consult your doctor to find out whether your treatment can be adjusted. Insomnia treatment often involves an interdependent approach.
Environmental causes
Never underestimate the environmental causes of insomnia. Light, noise, an unhealthy diet, or shiftwork can all stop you from getting a good night's sleep.
Lifestyle causes
It is worth considering your intake of alcohol, caffeine, or any medications. These substances have a detrimental effect on the body's natural circadian rhythms.