LOOP-IT
by neuroConn Technologies
A hardware platform designed for closed-loop experiments in science and research.
Straight to: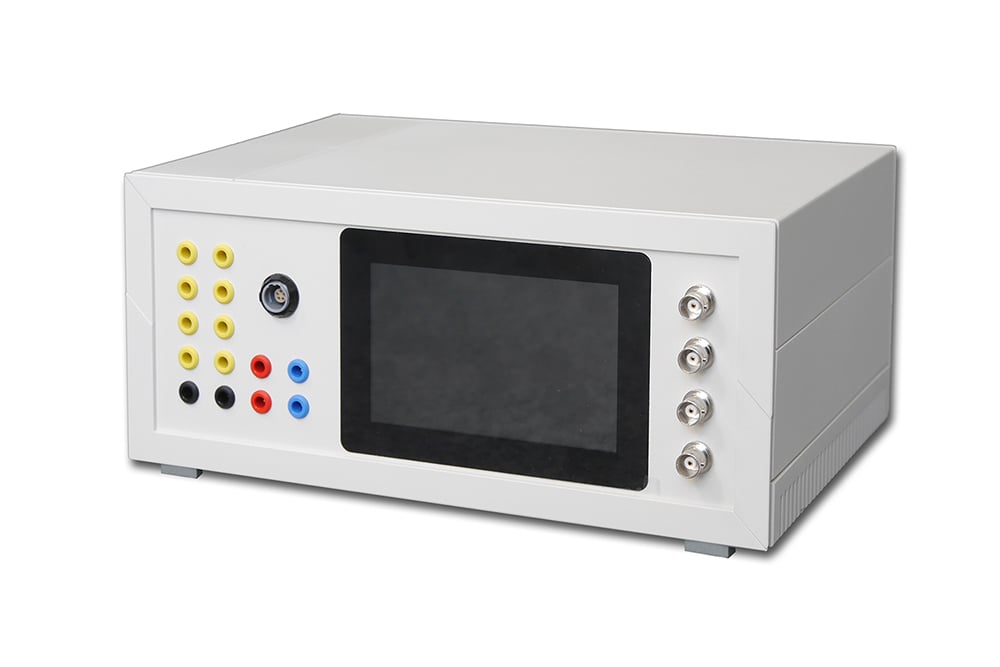 Simultaneous non-invasive brain stimulation (NIBS) and EEG paved the way for a better understanding of NIBS-induced local and network effects and the functional role of brain oscillations. Individual parameters, such as intensity, frequency and phase can influence NIBS outcome. Brain state-dependent NIBS enables researchers to manipulate those parameters and to influence brain activity with high temporal and spectral precision.
This hardware platform is perfect for scientific closed-loop experiments. It provides minimized constant delay between data acquisition, analysis, event detection and derived parameters for the output module (e. g. current source).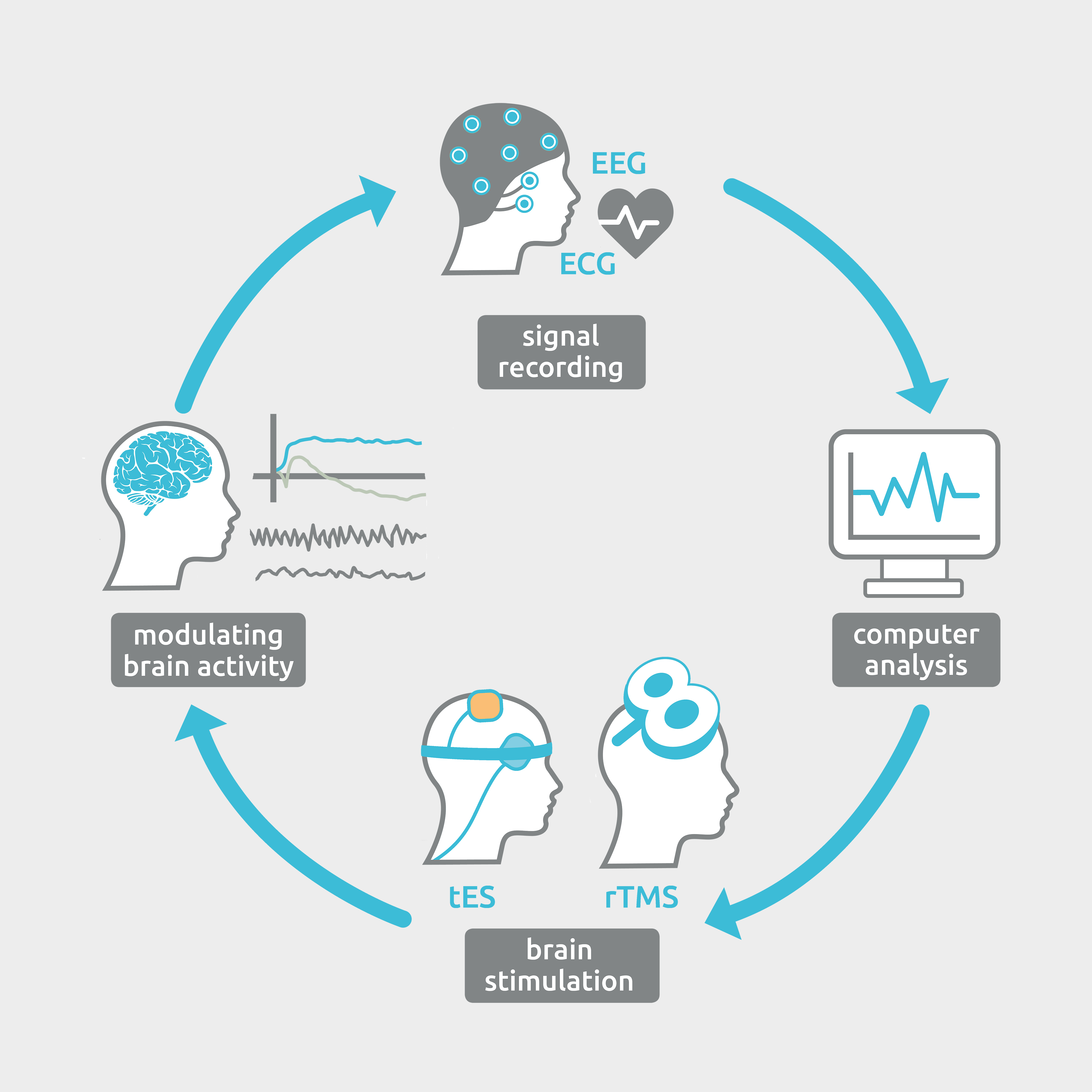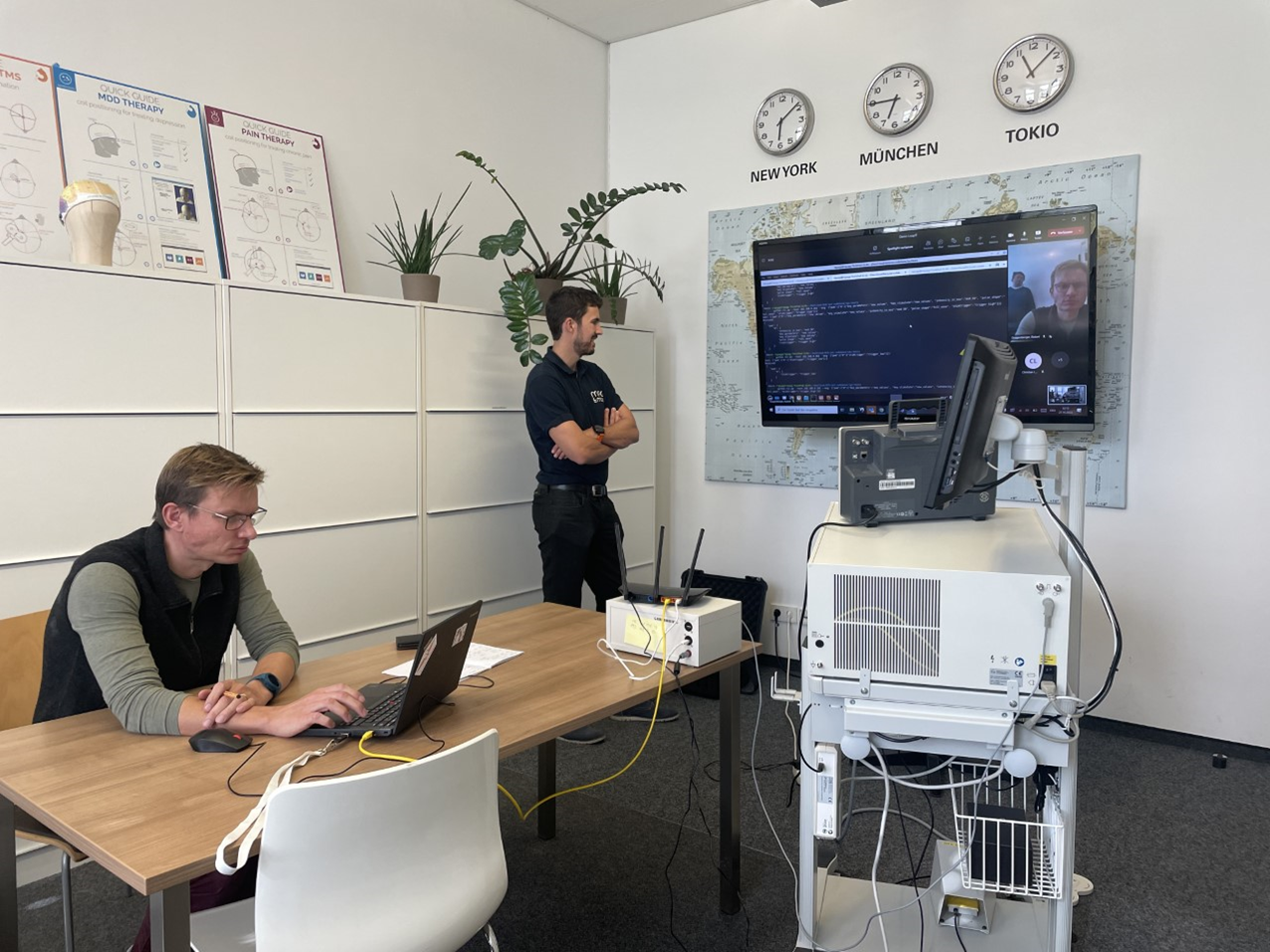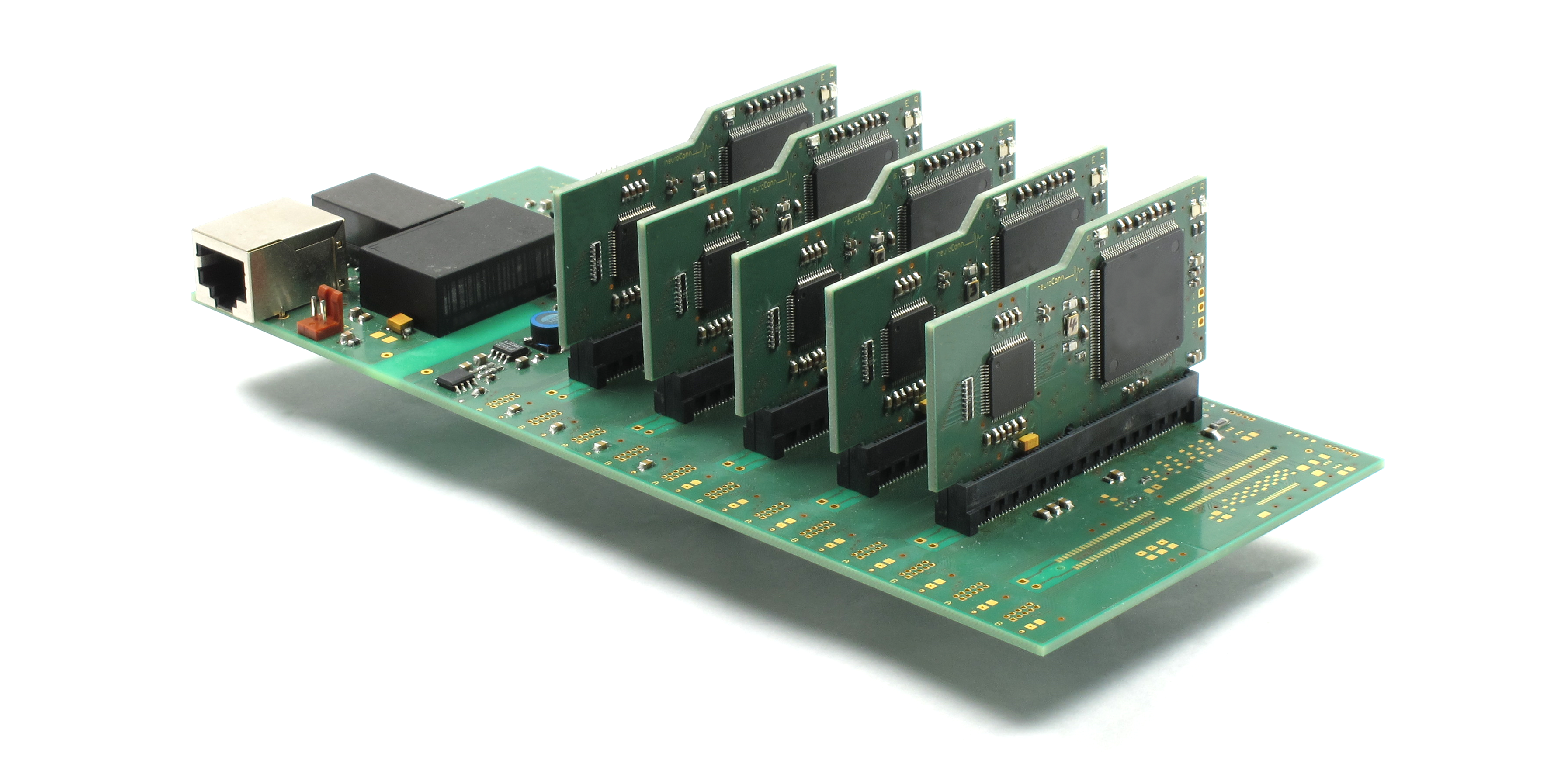 LOOP-IT - variable and customizable
neuroConn LOOP-IT supports the combination of electrically independent
modules with different functionality:
EEG / ECG / EMG biosignal acquisition (up to 1 ksps)
tDCS / tACS / tRNS current sources (low noise, < 5 mApp, < 5 kHz bandwidth)
multichannel digital I/O (e. g. for tES and TMS) interface for electrodes
sensor interface for non-electrical biosignals (e. g. pressure, breathing, blood flow, temperature)
evoked potential and display interface (e. g. for feedback applications)
Based on a real-time data processing platform
all modules run synchronized
simultaneous read/write-access to all modules
jitter-free data transceiving
loop delay can be set down to 100 μs
Direct access to hardware parameters via supplied
library (Python)
Medical-grade hardware design
Standard interface and compact design
Product infos for download
Product data sheet LOOP-IT
Portfolio for research incl. LOOP-IT
Accessories
We offer a wide range of accessories for EEG acquisition and tES application, including electrodes of various dimensions and shapes, cables, caps and conduction pastes. Products can be ordered individually or in a set. We will also be happy to advise you which electrodes are best suited for your project.