Shing Nee Bernice Chong (Bernie)
B.A., PGDip Psych, M Org Psych, MPsych (Health), MAPS
Psychologist & Health Psychology Registrar
Bernie follows a biopsychosocial-spiritual approach to treatment balancing evidence-based techniques with supportive compassionate care to understand her client's lived experience of their health condition. She finds fulfilment in supporting her clients to feel more empowered, and re-vitalise their lives.


---
Bernie has over 10 years' work experience as a Psychologist in private practice, community health and academic settings, from city, suburbia and regional areas. She sees clients across the lifespan – young people to seniors, from a variety of cultural backgrounds. She supports clients through diverse presenting concerns including depression, anxiety, stress, neurodiversity, adjusting to life transitions, and grief and loss. She is also experienced in supporting clients in their self-management of chronic health conditions and related psychological and emotional impacts from living with chronic illness, as well as challenges with sleep and relationship difficulties in personal, academic, and professional areas. She finds meaning and fulfilment in supporting her clients to work through their life challenges with dignity, feel more empowered, focus on what is important to them, and re-vitalise their lives.
Bernie adopts a biopsychosocial-spiritual approach to assessment and treatment planning in order to offer integrative and holistic interventions. She has dedicated time to professional development in the area of health psychology and incorporates this into her treatment in two ways: Firstly, through an overarching preventative and multidisciplinary approach to health, working closely with her client's healthcare team, to improve health literacy, support harm minimisation and healthy behaviour change.
Secondly, she applies a holistic approach to understanding how the client's health condition/s can affect their physical, mental, emotional and relational health. She works with clients to become more aware of their stressors, triggers, responses, and strengths, to build coping skills and resilience, and empower them to improve their quality of life.
Bernie offers evidence-based, device-assisted neuromodulation techniques such as Neurofeedback and Transcranial Magnetic Stimulation (TMS); as well as biofeedback informed techniques using sleep actigraphy data. She believes in the importance of balancing objective and subjective data in understanding a client's lived experience of their condition and to aid in measuring treatment outcomes. She also utilises evidence-based psychological therapies including Cognitive Behavioural Therapy (CBT), Acceptance and Commitment Therapy (ACT), Solution Focused Therapy, Motivational Interviewing, Mindfulness and Relationship Skills Building.
Bernie practices compassion, respect and genuineness in her interactions with clients, working collaboratively with them, their families and relevant stakeholders, to empower them to take tangible steps toward a better quality of life and overall wellbeing.
---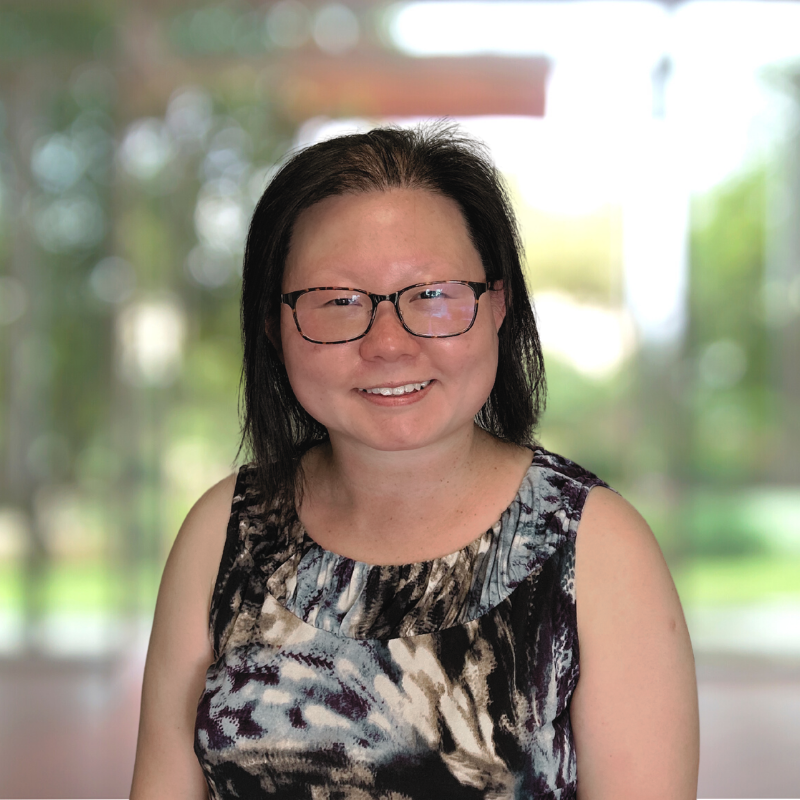 More on Shing Nee Bernice Chong
neurocare Spring Hill
Monday: Not available
Tuesday: Available
Wednesday: Available
Thursday: Not available
Friday: Available
Cognitive Behavioural Therapy (CBT)
Acceptance and Commitment Therapy (ACT)
Solution Focused Therapy
Motivational Interviewing
Mindfulness
Relationship Skills Building
Neurofeedback
Transcranial Magnetic Stimulation (TMS)
Adjusting to life changes and transitions
Anxiety & stress
Childrens services
Depression
Grief & loss
Integrative team support
Medical illness and its related psychological and emotional impacts
Neurodiversity
Sleeping difficulties
MAPS (Member of the Australian Psychological Society)