Speech Pathology
Speech, communications and the ability to comprehend others is crucial for a child's growth and progress. If you have concerns about learning delays or your child's ability to process sound and communicate, seeking guidance from a Speech Pathologist can have a profound impact on your child's development.
(Speech Pathology is available in our Hawthorn clinic)

Communicating clearly and understanding those around you is fundamental to a good quality of life. Speech and language difficulties can affect the ability to learn, work and interact in social situations.
Our speech pathologists and auditory specialists can help. We work with NDIS participants and private clients who struggle with speech and language. This includes clients with autism spectrum disorder (ASD) and those with difficulties in literacy, social communication, and auditory processing.
We currently offer Speech Pathology in our Hawthorn clinic.
What is Speech Pathology / Speech Therapy?
Speech Pathologists (or Speech Therapists) are specialist healthcare professionals who assess and treat individuals with communication difficulties, including problems with speaking, expressing or understanding language, reading, social skills, and listening.
Our Speech Pathologists will work one-on-one with you and your child to assess your abilities and develop a customised program based on your specific speech and language goals.
Common issues we support include:
Speech and articulation


Correct formation of speech sounds



Receptive language


Understanding and processing spoken and written language



Expressive language


Communicating ideas through speech and writing



Assessments


Using both informal and standardised measures. (Learn more about our range of assessments)
Benefits of Speech Pathology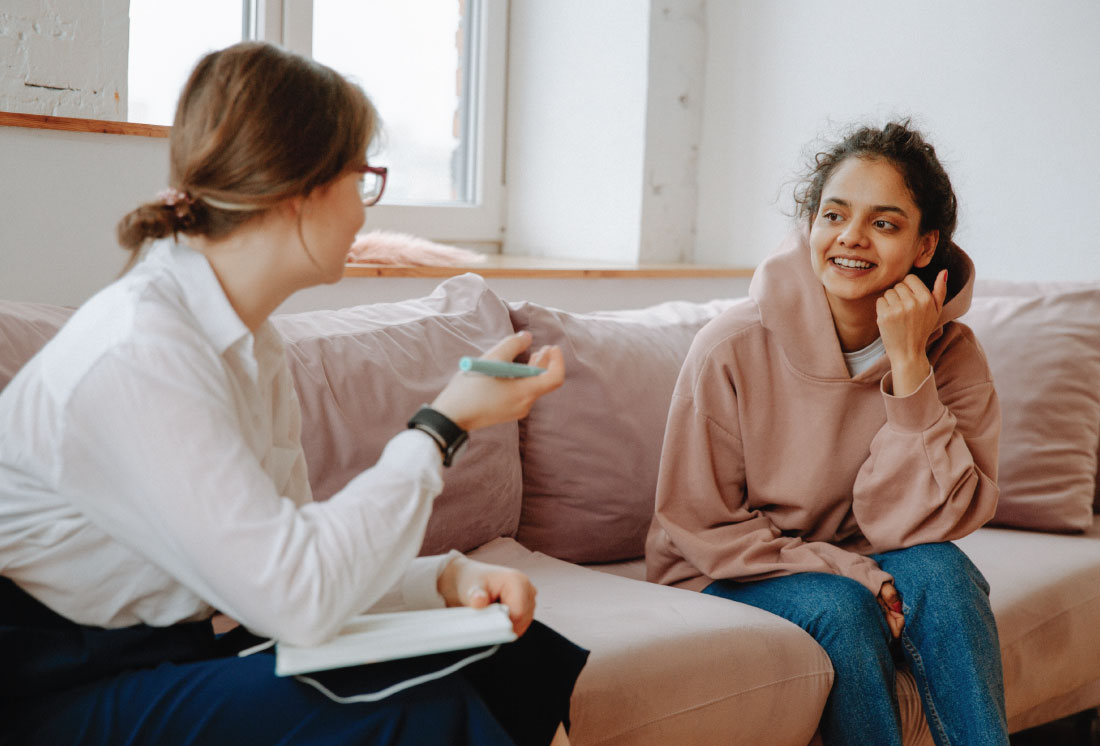 More effective communication:
Clearer speech and improved language fluency, prosody, articulation, and content

Greater comprehension:
Greater understanding of what others are saying or writing
Improved reading and writing skills

Increased independence:
Ability to communicate needs and wants independently and pro-actively
Improved ability to express ideas and establish meaning, in order to actively participate across home, school, work, and community context

Improved social interaction:
Greater self-esteem and confidence in academic, professional, and social settings
Improved ability to interact meaningfully with family and peers
Support for NDIS participants

neurocare is a registered NDIS provider, and we provide programs under the Capacity Building stream. While specific support and funding will be based on your individual goals, we generally support participants under Improved Daily Living or Social and Community Participation.
Some common conditions we work with are:
Developmental delays and intellectual disability
Specific learning disability in reading, writing or spelling
Neurodevelopmental disorders such as autism spectrum disorder, Down syndrome, or cerebral palsy.

We foster a collaborative approach, working closely with NDIS participants, their caregivers, families, and support workers. Together, we establish purposeful objectives and provide the necessary assistance to empower you / your child in reaching their potential.
Speech Pathology for Children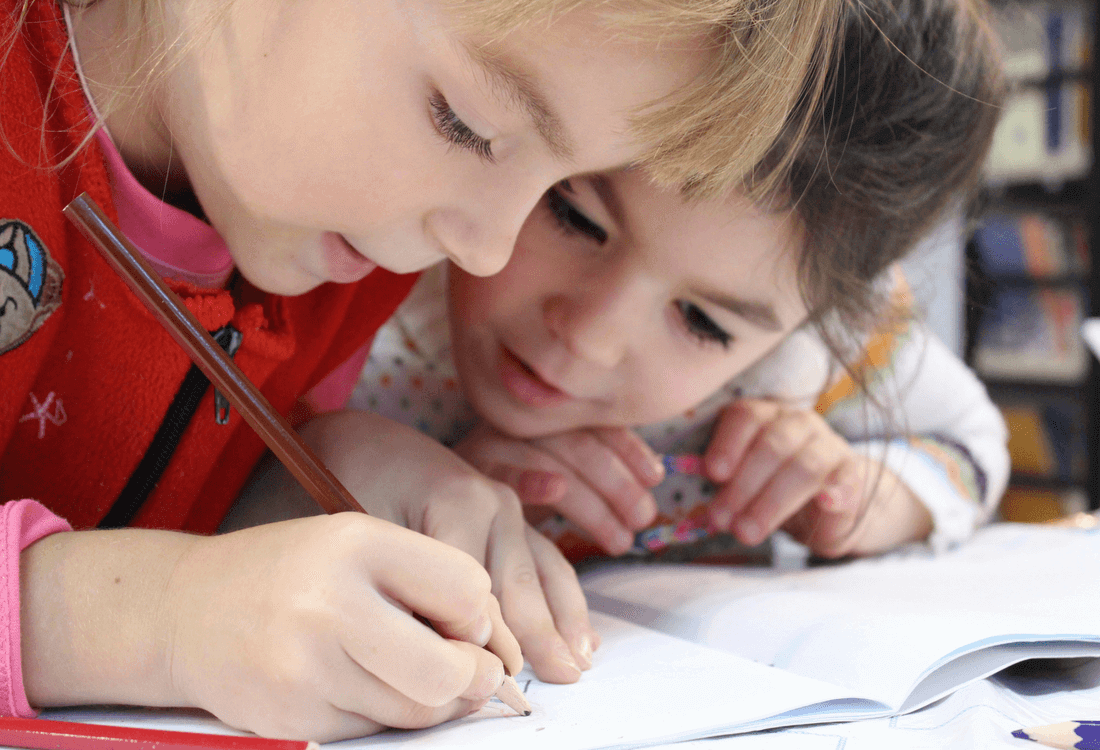 Our Hawthorn team has a particular passion for helping children with speech and language disorders, autism and other or related difficulties and disorders.
We strongly recommend early intervention. Engaging children in therapy early in their development is most effective at reducing the effects of their condition and the need for therapy later in life. Our team incorporates game-like activities and play based therapy into treatment to connect with children, following children's inherent motivations to work together on therapy goals.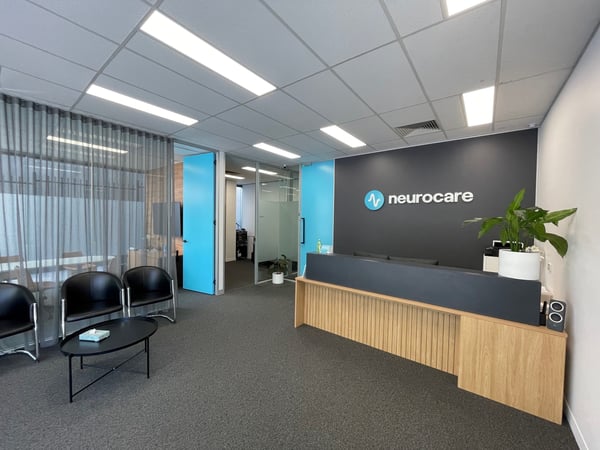 The neurocare clinic in Hawthorn, offering Speech Pathology & Speech Therapy
We also support parents to become more adept at helping children develop and grow in their communication and social interaction. Our family-centred approach encompasses parents, as well as General Practitioners, Teachers, and other community members who play an important role in embedding new behaviours and habits into everyday life.
The neurocare approach
We believe in a person-centred approach – beginning with assessing you or your child's abilities before creating a program personalised to your circumstances and needs.
At neurocare you can access individual therapies or benefit from the support of our multidisciplinary team. Our skilled practitioners offer auditory processing, psychotherapy, cognitive training, and neuromodulation, as well as cognitive, educational and ADHD assessments.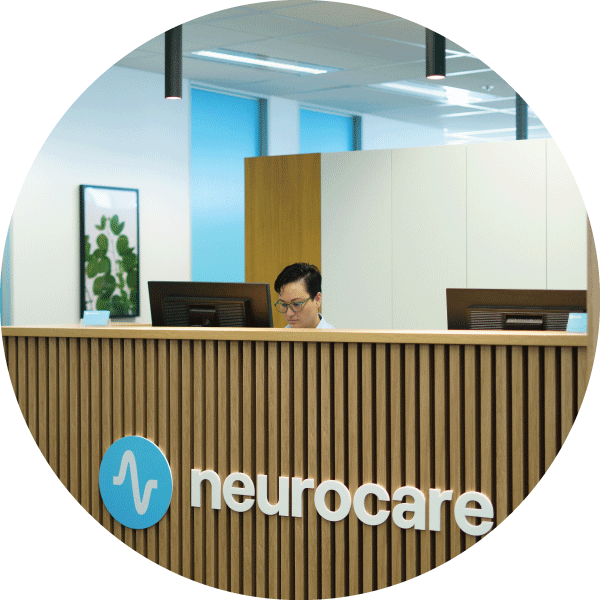 Not sure if our services are right for you?
We are here to help you navigate your treatment options
Enquire about Speech Pathology services today