neurocare and MAG & More join forces
May 16, 2021 - neurocare group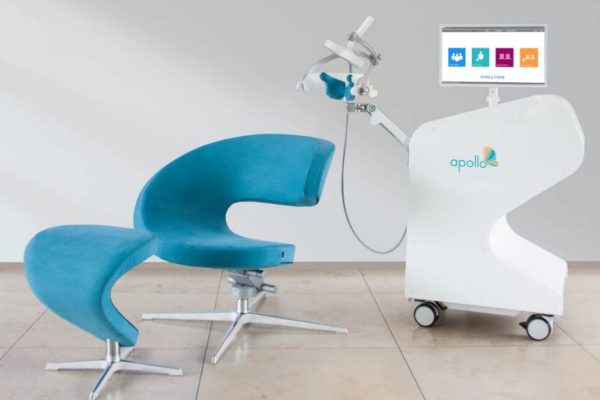 German-based leader of Transcranial Magnetic Stimulation devices, MAG & More, joins forces with neurocare group, a strong partnership which will enhance innovation and growth of neurocare's digital therapeutics platform.
neurocare and MAG & More are very pleased to announce the integration of MAG & More into the neurocare group. MAG & More is a German based leader in the field of repetitive transcranial magnetic stimulation (rTMS) improving the quality of living for people suffering from depression. rTMS assisted therapy is evidence based and reimbursed in a growing number of countries, such as the US, Japan, Australia and European key markets. Next to depression, rTMS is applied for an increasing number of clinical indications such as obsessive compulsive disorders and pain. "This is a key step in strengthening neurocare's leading Digital Therapeutics (DTx) platform and MAG & More's geographical coverage is an excellent complement to our own global footprint" said Alexander Zobel, COO Digital Therapeutics and Group CFO at neurocare.
By joining forces, both neurocare and MAG & More will be stronger and more innovative. Kerstin Häringer, Founder and CEO of MAG & More, is excited about the common future: "I truly believe that neurocare and MAG & More make a perfect match and I am much looking forward to shape the future in mental health on a larger scale. neurocare's holistic approach and their DTx platform enable therapists to deliver best practice by personalizing therapy including the use of rTMS."
Tom Mechtersheimer, Founder and CEO of neurocare, said: "We warmly welcome Kerstin and her team with their proud history of developing and marketing high quality technology. We are looking forward to driving future innovations such as integrating our novel neurocardiac-guided navigation system for rTMS within our DTx platform".
neurocare is innovating mental health and performance and developed a digital therapeutics (DTx) platform empowering clinicians to deliver best practice. Following a detailed assessment, clinicians develop personalised therapy plans that lead to best evidence-based outcomes. neurocare's objective and measurable approach is based on our brain's natural ability to learn (neuroplasticity) adding technology to enhance that learning and the care delivery. Since this approach enables individuals to regain their self-regulation it is a sustainable solution with very few side effects and significantly more than symptom management.
MAG & More is a medical device company, designing, developing and supplying transcranial magnetic stimulation (TMS) systems to professional healthcare providers. Over 20 years ago our pioneering work started by listening to and understanding early TMS researchers. Today our product range fits the needs of innovative researchers and clinicians offering evidence-based benefits for people suffering from various neurological and psychiatric illnesses. MAG & More's focus lies on creating innovative products which fulfil the highest quality standards. Corresponding support and training packages offer the right solution for individual customer requirements. A highly motivated team with a great deal of experience and an excellent team spirit are essential to meet the needs of international customers.