DuoMAG® MP
High-power mono-phasic TMS for diagnostic and research use
Straight to:
The DuoMAG MP is a single pulse Mono-phasic stimulator used primarily for diagnostic purposes when combined with EMG systems in MEP or collision studies. The major feature of this stimulator is the high-energy pulse (700 Joules per pulse) which is significantly higher than other stimulators that combine Bi-phasic and Mono-phasic pulses in one system. The high energy pulse is neccessary for stimulating the lower extremities in peripheral neuropathies or other related disorders.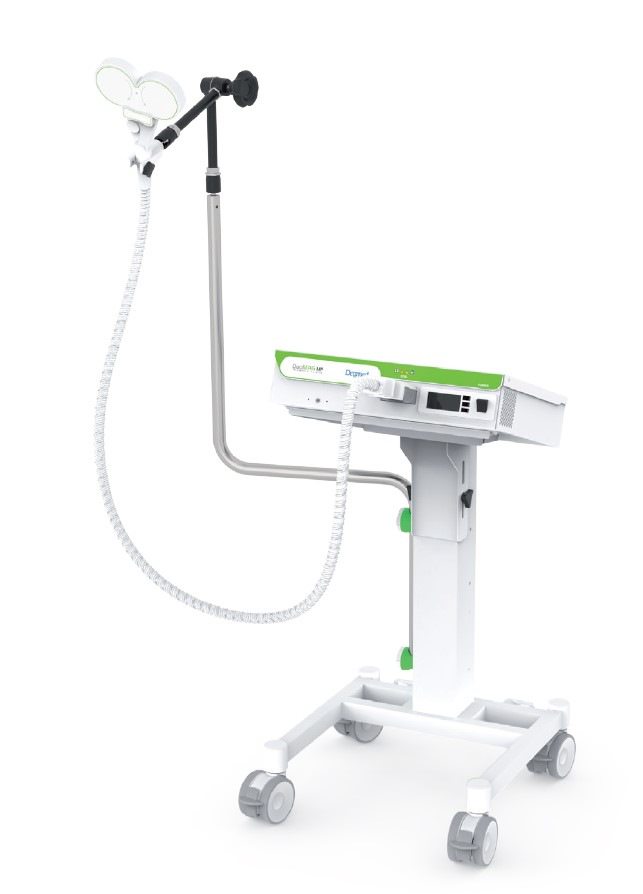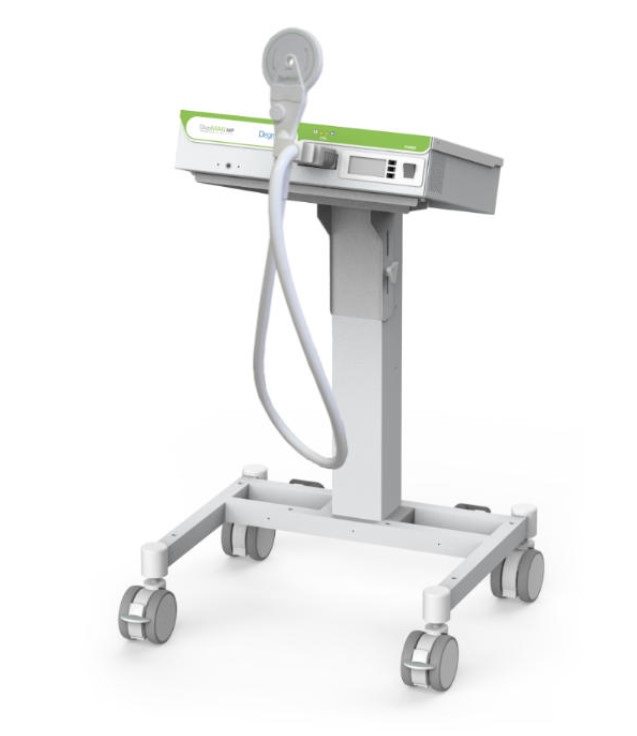 Smallest most compact design in class
Integrated display for stimulation intensity and simulator status
Full control via coils, computer or external TTL
Controlable by third-party applications via API (optional)
Upgradeable to a paired pulse TMS with second MP stimulator
Highest repetitive rate for Mono-phasic high power system
Durable and robust design with low-fail rate capacitors

Specifications
Product Specifications
DuoMAG MP
Pulse mode
monophasic
Dimensions
49 cm x 19 cm x 38 cm
Weight without trolly and coil
14.5 kg
Frequency of stimulation at intensity of 100%
0.5 Hz
Frequency of stimulation at intensity of 100%
1.4 Hz
Maximum repetition rate
2 Hz
Pulse width (rise / decay)

100

µs / 1 ms

Coil Compatibility
Deymed coils
Mains voltage
100-240 Vac. 50/60 Hz
Synchronization
TTL in/out and/or USB
Communication
USB full control, control on coil
For research projects
Combines two DuoMAG® MP units to provide fully programmable paired pulse stimulation through a single stimulating coil.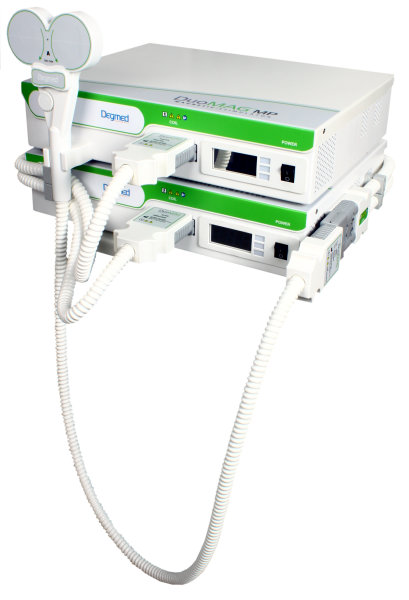 We are here to help you find the right technology and training for your practice or research
Learn to apply TMS
neurocare academy has an online course on rTMS for the treatment of Depression and OCD in both clinical and research settings. The course also covers the use of EEG and QEEG to predict and optimize treatment outcomes. This can then be followed by a practical workshops at one of our training centres worldwide.
Our workshop "Advanced Neurostimulation Techniques" provides researchers, academics and clinicians a deeper insight in our available solutions for brain stimulation and its combination with neuroimaging methods. Supervised by our specialists this workshop offers hands-on training on Multi-Channel tES, TMS-navigation and the combination of non-invasive brain stimulation techniques with EEG technology.