neurocare opens new clinic in Melbourne, joining with Listen And Learn centre
Sep 20, 2017 - neurocare group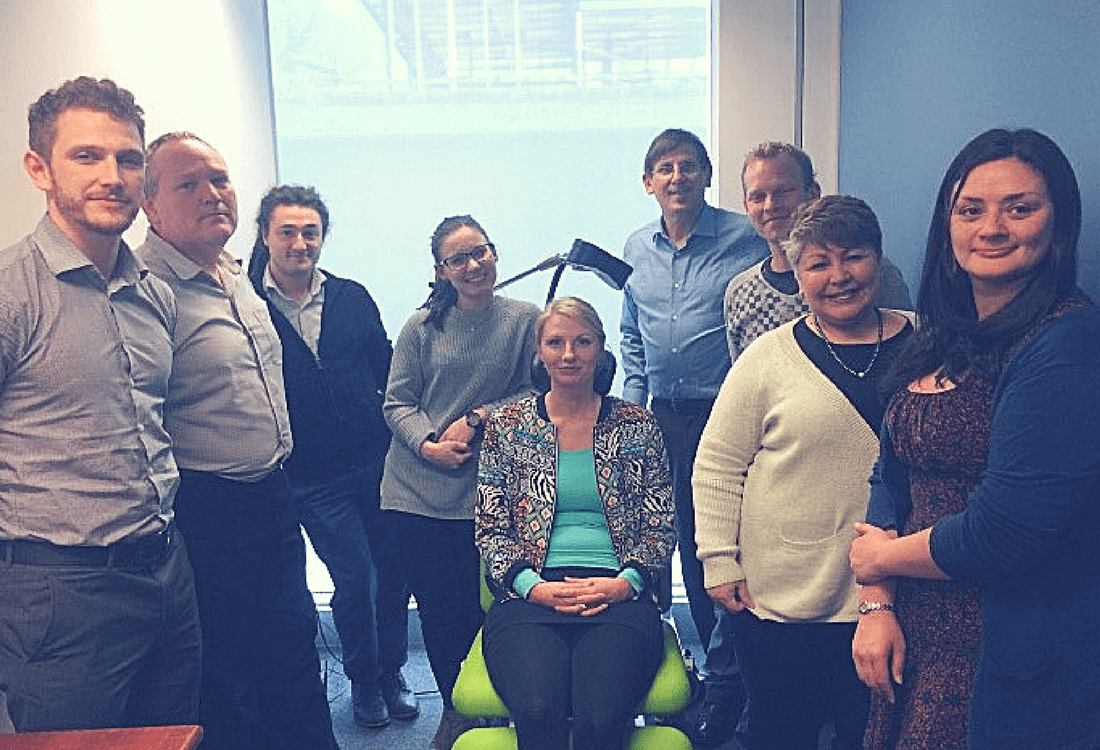 neurocare's model of evidence-based and sustainable therapies for ADHD, Depression & OCD, will soon be available in Melbourne as the company joins with the Listen And Learn Centre
neurocare group Australia is proud to welcome the team from the long-established Listen And Learn Centre located in Balwyn, Victoria, to the global neurocare family with further plans to open a second neurocare centre close to the CBD later in the year.
The Listen And Learn Centre has been offering clinical services to Melbourne clients for over 17 years. The Centre specialises in providing comprehensive assessments and personalised therapy programs for a range of educational, developmental, attention and auditory difficulties. The team at the Centre includes psychologists, neurotherapists and speech pathologists who have extensive experience in neuromodulation and neurostimulation. This makes the team well aligned to deliver neurocare's model of sustainable, evidence-based and medication-free care in mental health.
neurocare's Executive Chairman, Thomas Mechtersheimer is pleased to welcome the Listen And Learn team to the neurocare group.
"A huge factor in why we have chosen to work together with the team at the Listen And Learn Centre is of course their many years of clinical experience as well as their cultural and age diversity. They have built a company with a strong back-up in administration and processes which position the team to drive our growth in Melbourne."
Tom also commends the team for their excellence in early childhood interventions,
"On the clinical side, Listen And Learn Centre add important and specific know-how in addressing early childhood issues so this is a true example of value-add from all perspectives"
In addition to the existing Listen And Learn Centre at 66 Whitehorse Rd, Deepdene, the Listen And Learn Centre team will open a new neurocare clinic, specialising in Psychiatry and Psychology services for ADHD, Depression as well as OCD. The new clinic, located in East Melbourne, is scheduled to open in November 2017.
About the Listen And Learn Centre
The LISTEN AND LEARN CENTRE® provides psychological, educational and auditory processing services to children from three years, adolescents, adults and seniors to 80 years of age. Speech Pathology and Autism services are available from two years of age though to adults.
Listen And Learn Centre specialises in the assessment of a range of disorders; including disorders of anxiety and depression, learning, dyslexia, auditory processing, autism, speech and language, developmental delay, attention deficit as well as working memory.
The Centre applies gold standard psychological and speech pathology assessment tools and a range of neurological assessments, including QEEGs, ERPs and Auditory Brainstem response methods.
The programs and interventions are individualised and based on the latest research from psychology, early intervention studies and neuroscience, including TMS for depression, Neurofeedback for Attention and Auditory Training for Auditory Processing and verbal dyslexia related difficulties.
About neurocare
neurocare operates specialised psychology practice in Australia and throughout the world. Our practitioners are trained in evidence-based neuromodulation techniques for mental health, with proven efficacy demonstrated for more than 10 years in their founding clinic in The Netherlands. neurocare integrates scientifically-proven therapies with personalised care, using only state-of-the-art neuromodulation technologies.
Along with general psychology services (e.g. Psychotherapy, CBT) neurocare offers:
QEEG assessments ("brain mapping") for comprehensive diagnosis and prognosis of neurobiological disorders
Actigraphy sleep assessments to monitor to blue light exposure and sleep quality
rTMS (repetitive Transcranial Magnetic Stimulation) integrated with Psychotherapy for Depression & OCD
Personalised Neurofeedback integrated with Psychotherapy for ADHD, ADD and Insomnia