How Did You Get Interested in the Field of Neuromodulation? Conversations with Dr Martijn Arns
Oct 31, 2018 - neurocare group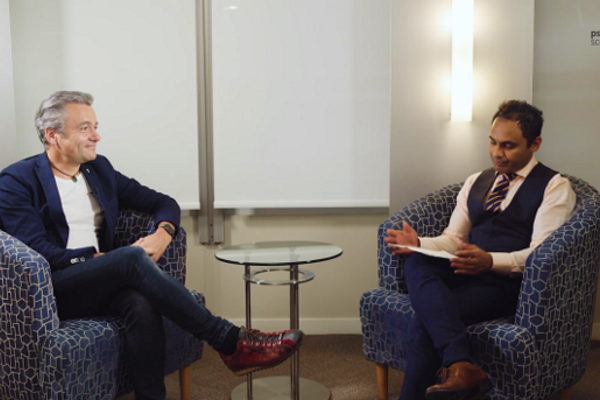 Dr Sanil Rege, Consultant Psychiatrist and Founder of Psych Scene and Psych Scene Hub speaks to Dr Martijn Arns, Chief Scientific Adviser, neurocare group; Founding Director & Senior Researcher at Research Institute Brainclinics.
neurocare group's Chief Scientific Adviser, Dr Martijn Arns, recently met with Psych Scene founder and Psychiatrist Dr Sanil Rege for the interview series "Conversations with a Neuromodulation Expert".
With increasing interest in medication-free neuromodulation therapies, the interview explores the recent history of neuromodulation advances and how Dr Arns and his research team in The Netherlands became interested in the area.
They further discuss the emerging technique of TMS (Transcranial Magnetic Stimulation) as a viable treatment for Depression and OCD and cover some of the research initiatives of the Brainclinics team and neurocare group.
In the interview, Dr Arns speaks openly with Dr Rege, outlining his original interest in the field of neuromodulation and accomplishments of his research team and the treatments.
Dr Arns explains how as a biological psychologist, therefore unable to prescribe medications, he and his team were interested in finding ways to modulate brain activity that allowed personalisation of treatment.
"I think that one of the primary interests with most of the research we do, and especially the application of it, is that we can answer the 'So What' question. Often you read about research and think, 'Wow, that's interesting,' but when you start thinking it through you think, 'Well, so what.' So what is the implication for an individual patient, and how does a patient benefit from this?"
Dr Arns and the Brainclinics Research team in the Netherlands were some of the first scientists to systematically explore the effects of applied neuromodulation treatments on clients with Depression, OCD and ADHD.
"This was in 2000 -2001" Dr Arns says, "this is not the latest hype from the last five years… (back then) we already wanted to get into personalising treatment to the individual."
With a research group and treatment clinic in the Dutch city of Nijmegen, Dr Arns' protocols and treatments have since become the model for clinics operated by the neurocare group.
Following comprehensive diagnostic assessments, i.e. QEEG brain mapping techniques and Actigraphy sleep assessments, staff trained by neurocare are given expert supervision in how to personalise treatment programs for children and adults with ADHD, Depression, OCD or sleep disorders, among other co-morbidities.
Dr Arns explains how in 2004 his team came across Neurofeedback, a technique which can be used to train brain activity via real-time feedback of EEG. Through extensive research in this application, Dr Arns believes Neurofeedback to be "a very powerful treatment for ADHD", but is concerned with various misunderstandings of how it can be correctly applied.
"If people start Googling Neurofeedback I think they find more garbage than really good value. We've done a lot of research but unfortunately, the clinical practice (of Neurofeedback application) is not always what it should be up to," says Dr Arns.
As well as exploring the effects of Neurofeedback, Brainclinics Research looked at an exogenous form of neuromodulation, Transcranial Magnetic Stimulation.
Dr Arns explains how in 2006 there was some research pointing to the evidence for TMS as an effective treatment of Depression, and at that point started using a TMS device in his clinic and research lab.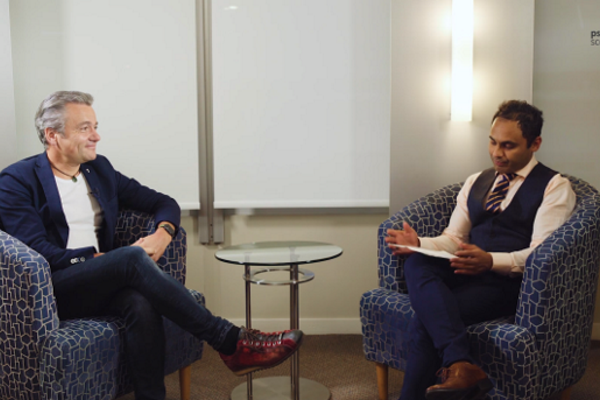 Dr Arns also speaks of his collaborations with various other research institutes and with the neurocare group, which founded in Munich in 2015.
"With Brainclinics we have been pioneering the research. We have a whole team of researchers who work conducting most of the research so I think it's a really great team with whom we can really push that envelope."
Speaking of joining the neurocare group, Dr Arns says "they really like the scientific rigour with which we established it and that's what became the template of the clinics that we were establishing outside as well, which not only will (result in) new clinics that apply the techniques but also acquiring a lot of additional data to keep on being able to optimize the treatment outcomes and enhance clinical efficacy."
Dr Arns is Chief Scientific Advisor for the neurocare group and at the same time holds affiliation with Utrecht University in the Netherlands, where he gained his PhD.
His team works with research institute all over the world who continue to explore personalised neuromodulation treatment programs, particularly for mental health.
About Dr Sanil Rege and the Psych Scene Hub
Psych Scene is an online training platform for Psychiatrist and mental health professionals across Australia. Founded in 2009 by Psychiatrist Dr Sanil Rege, Psych Scene has grown as a learning platform, developing online learning tools for more than 3000 members, who benefit from training events and learning products. Psych Scene organises the Psych Scene Symposium, GP Mental Health Skills Masterclasses as well as Psychiatry Masterclasses for Trainees.
As an extension of the service, Psych Scene Hub is a free platform for relevant and real world articles in the field of Psychiatry.
To find out more visit psychscene.com and psychscenehub.com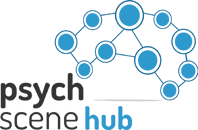 Dr Sanil Rege practices in Mornington Peninsula (Australia). For more details, visit vitahealthcare.com.au